Wolfie is an affectionate 12-year-old American Eskimo with a long road to recovery ahead of him. That's why staff at the BC SPCA's East Kootenay Branch are hoping the public will help this adorable boy with his care.
"Wolfie is obese. It's actually taken him some time to become as large as he has, which we've discovered is at least in part due to a thyroid condition. He struggles to walk not only because of his weight, but because of the arthritis in his hind legs.
Despite the suffering he's endured, he's such a resilient, charming boy. He loves going outside to meet new people," says Christy King, BC SPCA East Kootenay branch manager. "Along with rehab to shed all the extra weight, he's had to have to have all of his teeth removed due to extreme dental disease."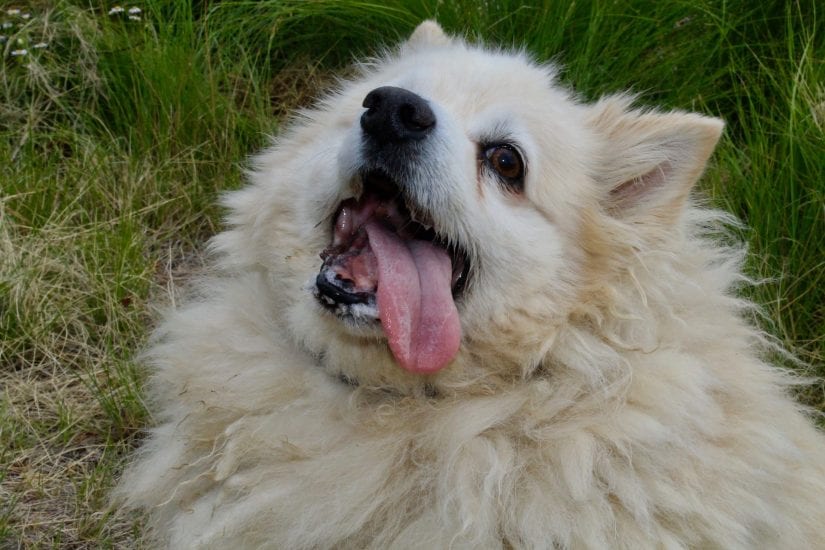 Costs for Wolfie are expected to exceed $2,500, and King says he'll spend at least two months in care before he's ready for adoption. "Wolfie's favourite trick is to 'sit pretty,' but we're hoping people will stand up for this sweet senior pup and give him a chance to live the rest of his life happy and healthy."
If you're able to help Wolfie or other dogs like him, please visit our medical emergency website, or you can donate in person at 3339 Hwy 3 & 95, Cranbrook.