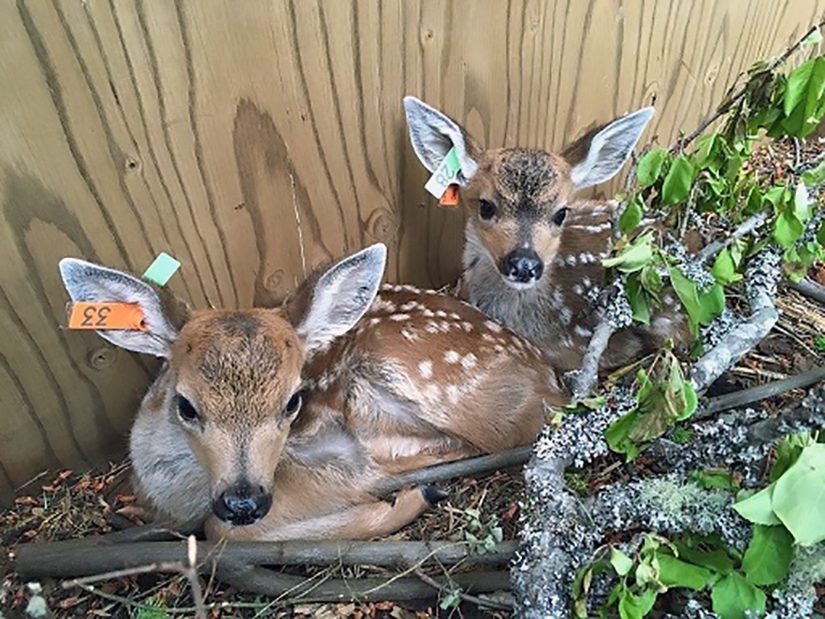 As 2019 comes to a close, the BC SPCA's Wild Animal Rehabilitation Centre (Wild ARC) is reporting another successful season. In 2019, Wild ARC successfully reunited more than 100 baby animals with their wild moms including fledgling birds, deer fawns, raccoons, goslings, squirrels and rabbits during its busy season from May to September. More than 2,800 animals came through Wild ARC's doors, including 1,800 birds, and many have recovered to be released back into the wild.
"We do our best to rehabilitate every wild animal who comes into our care and give them a second chance at a wild life," says Andrea Wallace, manager, wildlife welfare. "The most rewarding moments in wildlife rehabilitation are release days when we know we've successfully brought them back to health and done everything possible to prepare them for life back in the wild."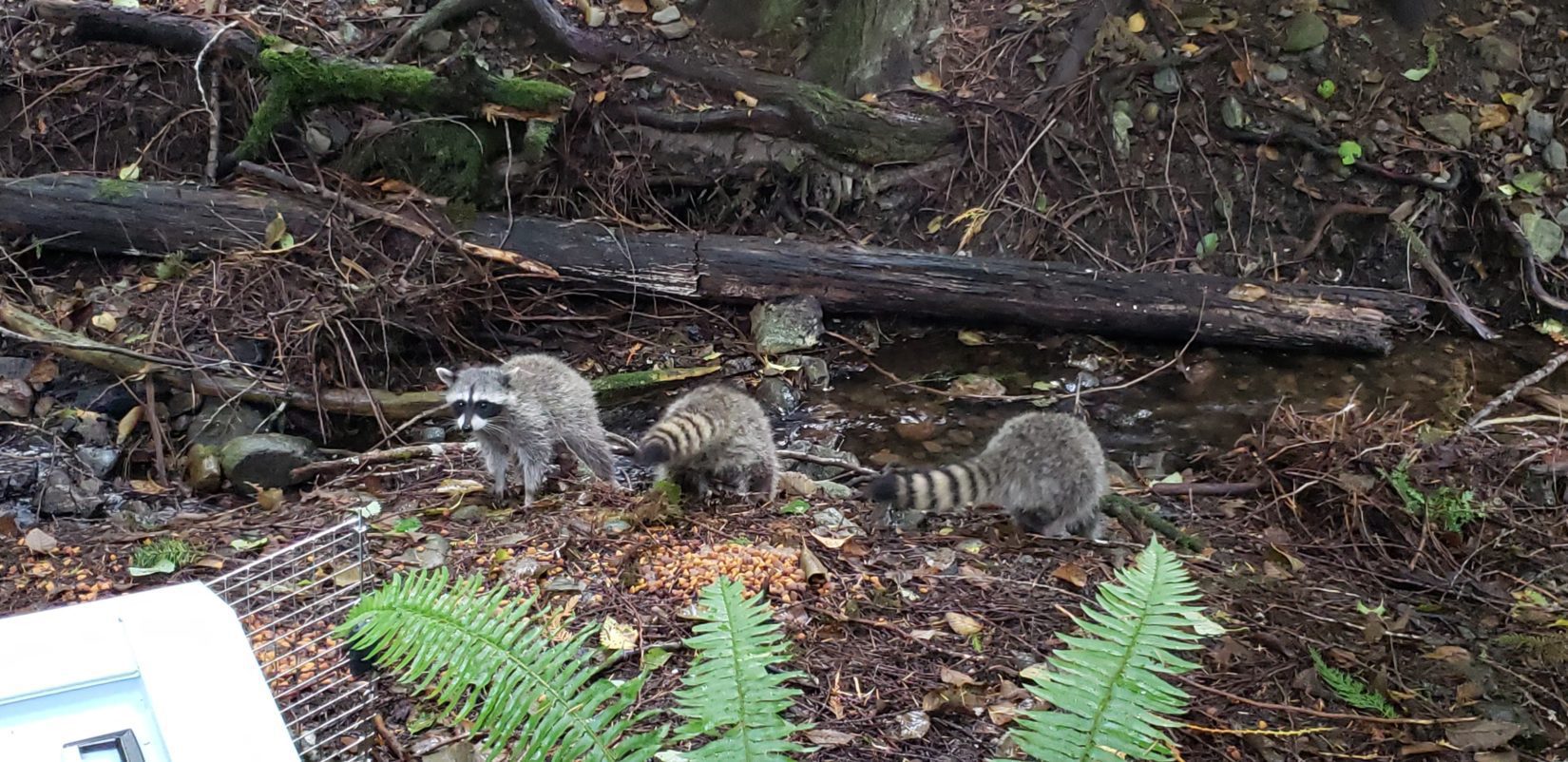 Wild ARC rehabilitators treat nearly 140 different species each year, and must be highly skilled to provide such specialized care. Wild ARC is a member of provincial and international wildlife rehabilitation organizations and has a dedicated team of over 260 active volunteers who collectively donate more than 20,000 hours of their time every year towards animal care, attending community outreach events and fundraising to ensure Wild ARC can continue this important work.
In 2019 many groups in the community came together and supported Wild ARC in different ways. At the end of December, a group of businesses from the Island Equipment Owners Association (IEOA) kindly donated their resources and time to provide Wild ARC with a driveway makeover. There are now official parking spots for our volunteers and visitors. Thanks to the IEOA for making this makeover possible. West Coast Appliance gallery saw a need at Wild ARC and generously donated a brand new fridge to hold food for the patients in care and a washer this past year. As always, we are grateful for the support of the community that is vital in making the work we do possible.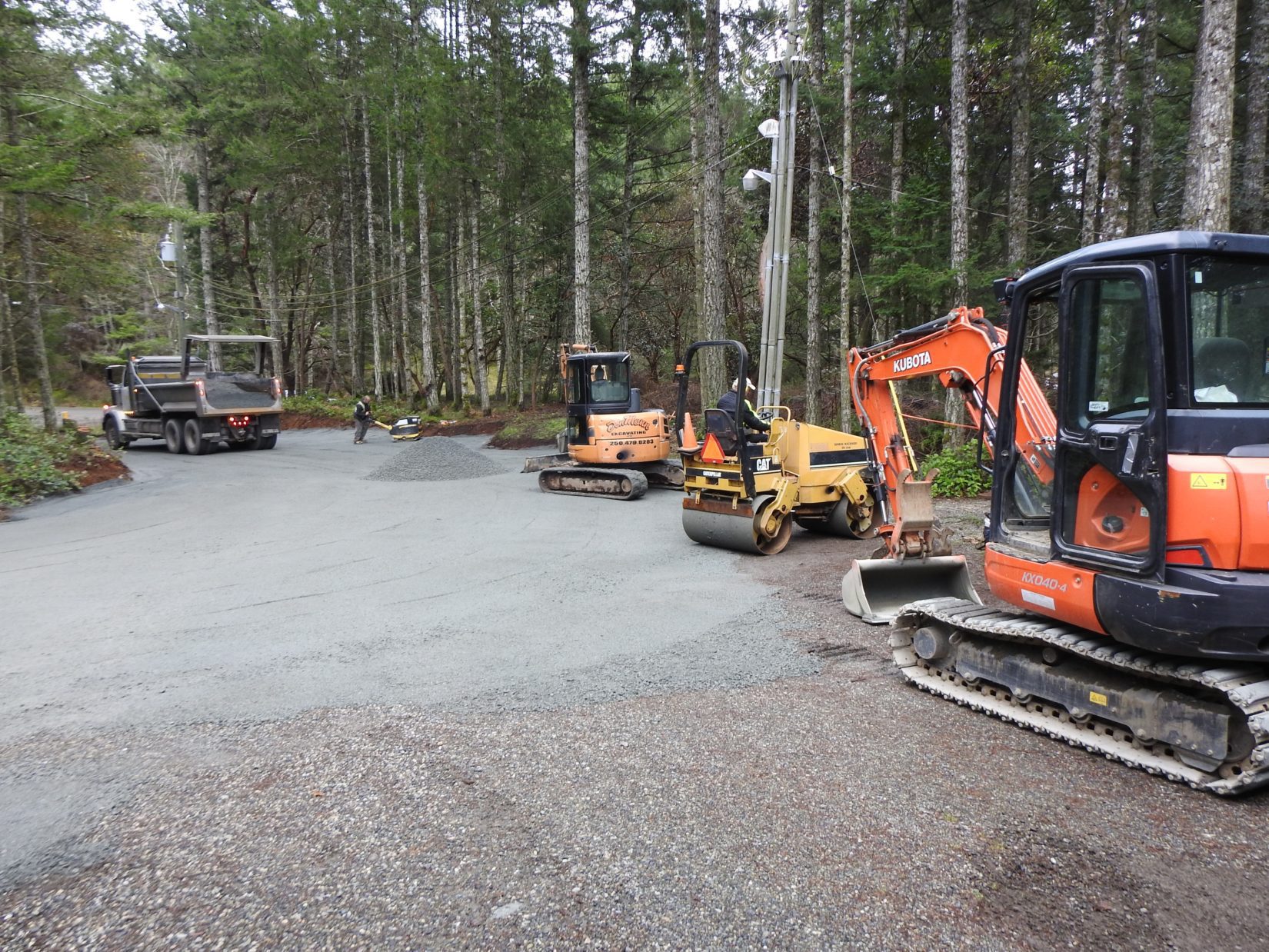 This year has also been a remarkable year of recognition for Wild ARC's work in the community. The District of Metchosin has officially recognized Wild ARC for its exceptional contributions towards the welfare of wildlife in British Columbia. Wild ARC received the 2019 Friend of the Earth award, which is presented annually to a Metchosin resident or organization for their outstanding contribution towards sustainability, conservation, and preserving the natural beauty of the province.
The public voted Wild ARC as their favourite non-profit, as part of a project by the WestShore Chamber of Commerce and the Goldstream News Gazette for locals to pick their favourite places, businesses and organizations.
"It's overwhelming and very heartening to see the show of support throughout the community," says Wallace. "Its great recognition for our dedicated team of staff and volunteers who work tirelessly to rescue, rehabilitate, and release all our wild patients."
The BC SPCA relies primarily on public donations to carry out its life-saving work helping the province's most vulnerable companion, farmbirds and wild animals. You can help make 2020 another successful year for Wild ARC by volunteering, donating to our cause or helping us to spread the word about wildlife issues. Follow us on Facebook, subscribe to our e-newsletter and share what you learn with your friends, family and colleagues.