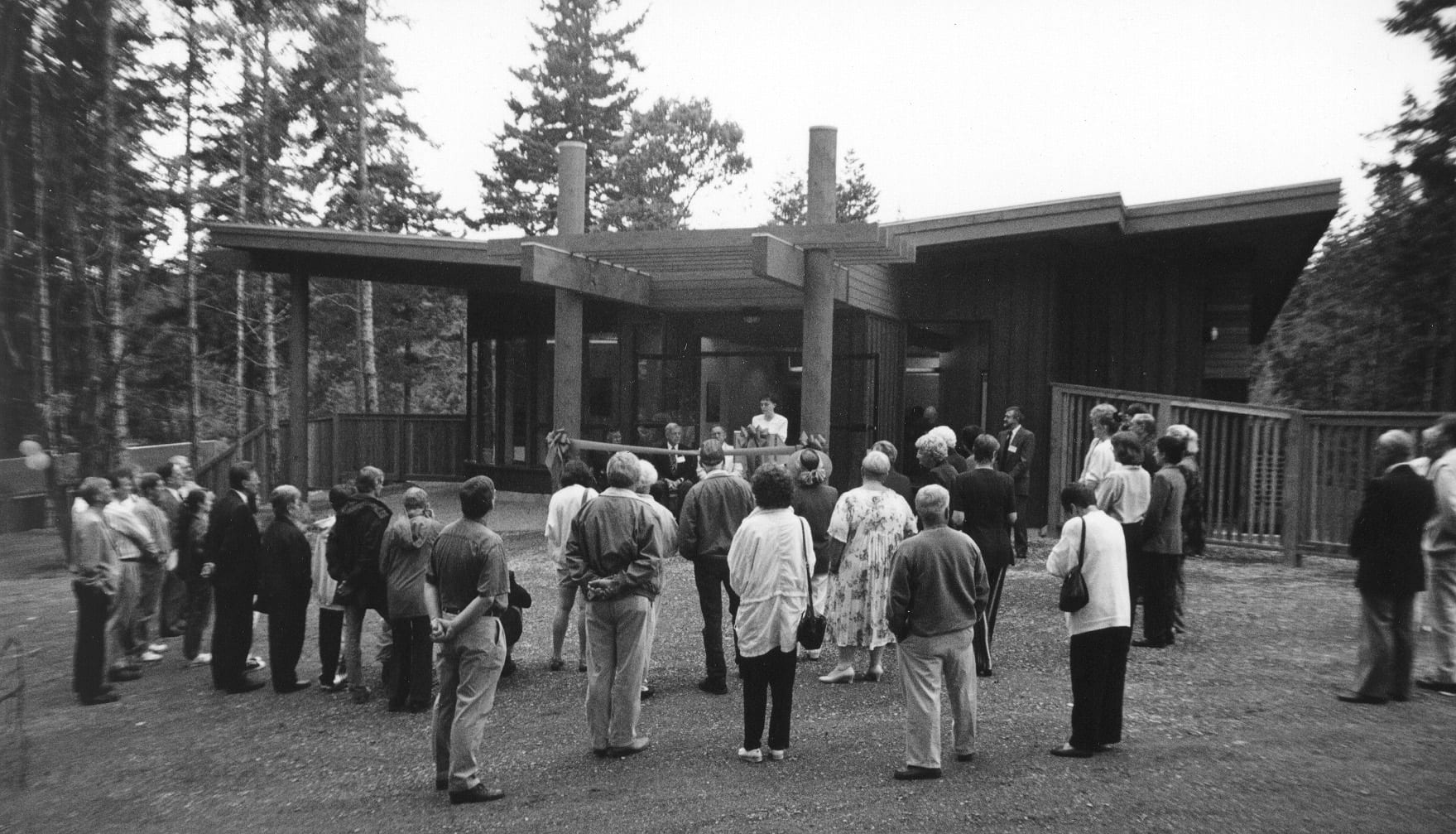 The BC SPCA's Wild Animal Rehabilitation Centre (Wild ARC) is celebrating their silver anniversary! If you had seen Wild ARC when it first opened in 1997, you might not recognize the Centre as it looks today, 25 years on. The facilities and enclosures have grown and improved to accommodate the increase in wild patients; the staff team has expanded to keep up with the demand; and the volunteers have continued to work tirelessly to help keep thousands of hungry mouths and beaks fed and clean. Despite all of the changes, the heart of Wild ARC's work has remained the same over the last quarter century.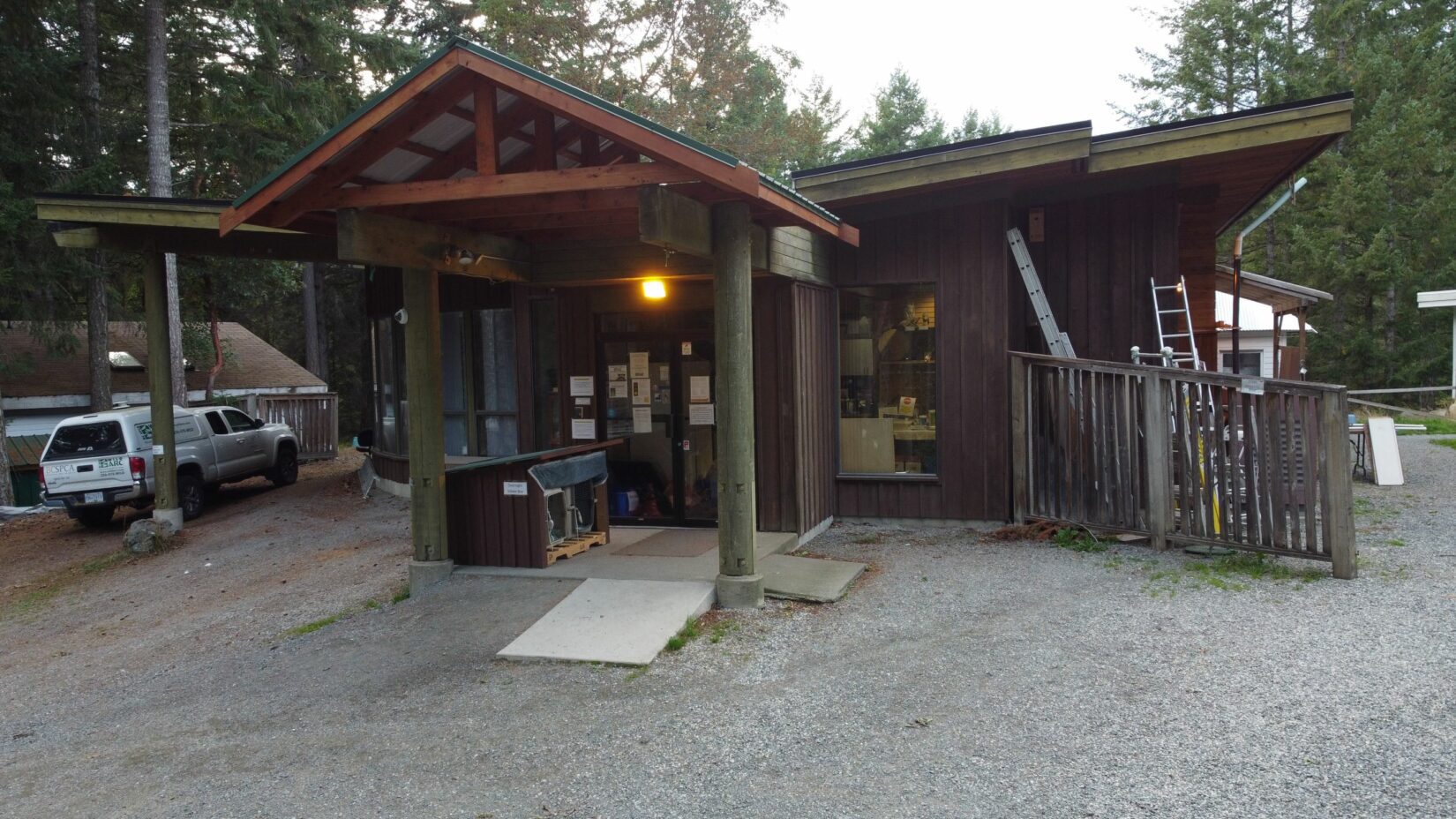 Wild ARC was created out of a desire from members of the community. In the early 1990s, as the population of South Vancouver Island continued to grow, more and more interactions with wildlife were occurring. Concerned citizens would find a baby bird caught by an outdoor cat, a hawk who had flown into a window, or an injured squirrel hit by a car and, not knowing where else to go, they would bring the animal to the Victoria branch of the BC SPCA. Without the proper facilities and permits, the Victoria SPCA was not able to help these wild patients but they recognized the need for a wild animal rehabilitation centre to service the South Vancouver Island region. In celebration of their centennial year and thanks to a bequeathment from a generous supporter, the Victoria branch bought 10 acres of land in Metchosin and constructed the first and only BC SPCA Wild Animal Rehabilitation Centre – Wild ARC.
Wild ARC constructed facilities for the purpose of caring for more than 140 different species of wildlife found on Vancouver Island: birds ranging in size from tiny hummingbirds to bald eagles and great blue herons, mammals like beavers, bats, river otters, raccoons, squirrels, and deer fawns, and even reptiles and amphibians like garter snakes and the Rough-skinned Newt. With such a diversity of animals coming into care, every enclosure needs to be adaptable to cater to the natural history of each individual species. "Our enclosures are continually being upgraded to better meet the standard of care. Our goal is to provide a space that the animal feels comfortable in, where they can prepare for return to the wild, and that is safe for animal and caregiver alike," says Wild ARC's Senior Wildlife Rehabilitator, Wallis Moore Reid. "We are always learning new ways to improve their enclosure to provide high quality enrichment – essential for animals to return successfully home to the wild."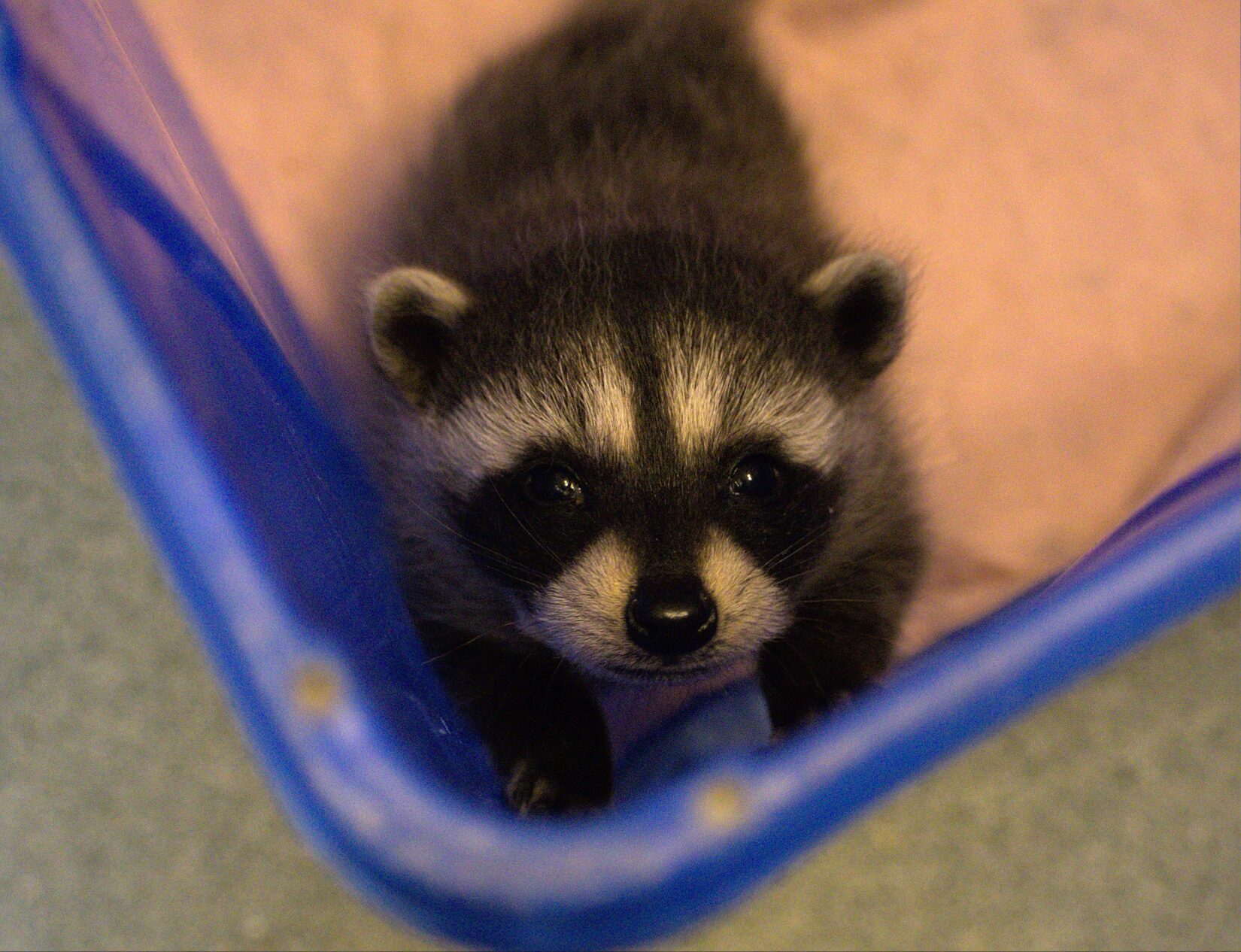 Over the last 25 years, Wild ARC has doubled the number of buildings on the property to better suit the needs of the wild animals that come into care. Our deer runs and pens were built and later expanded to provide better facilities including larger indoor and outdoor spaces, and better lighting and ventilation too – all to ensure deer fawns have a safe space to grow and learn how to forage for different kinds of food. A crow nursery was built so young crows have the space to develop and socialize with each other away from humans, which keeps the risk of habituation to a minimum. While some enclosure modifications and upgrades may seem minor, they have a dramatic impact on the welfare of wild animals in our care.
During the first full year in operation in 1998, a total of 1,561 patients were admitted – a number that has steadily grown over the past 25 years. In 2021, Wild ARC admitted a record number of patients – 3,128. With the increasing number of cases each year, it takes a lot of hard work and dedication to keep them healthy and happy. Without the commitment and dedication of the staff, volunteers and community supporters, Wild ARC would not be what it is today and could not exist. "Our volunteer team collectively donates over 20,000 hours of their time each year." says Rebecca Meyer, Wild ARC Assistant Manager. "We have over 200 active volunteers and their dedication and hard work is inspiring. Their efforts are what allow us to continue to care for thousands of wild animals each year. Wild ARC wouldn't be here without them!"
Community partnerships are also essential for the success of a place like Wild ARC. From the generosity of our supporters, to local veterinarians who donate their time and experience, to the wildlife heroes who work at the BC SPCA's Victoria Shelter who temporarily take in wild patients while they await transport to Wild ARC, to our neighbours in Metchosin who provide greenery and enrichment for the patients and their enclosures – it truly takes a community to ensure each patient gets the care they need.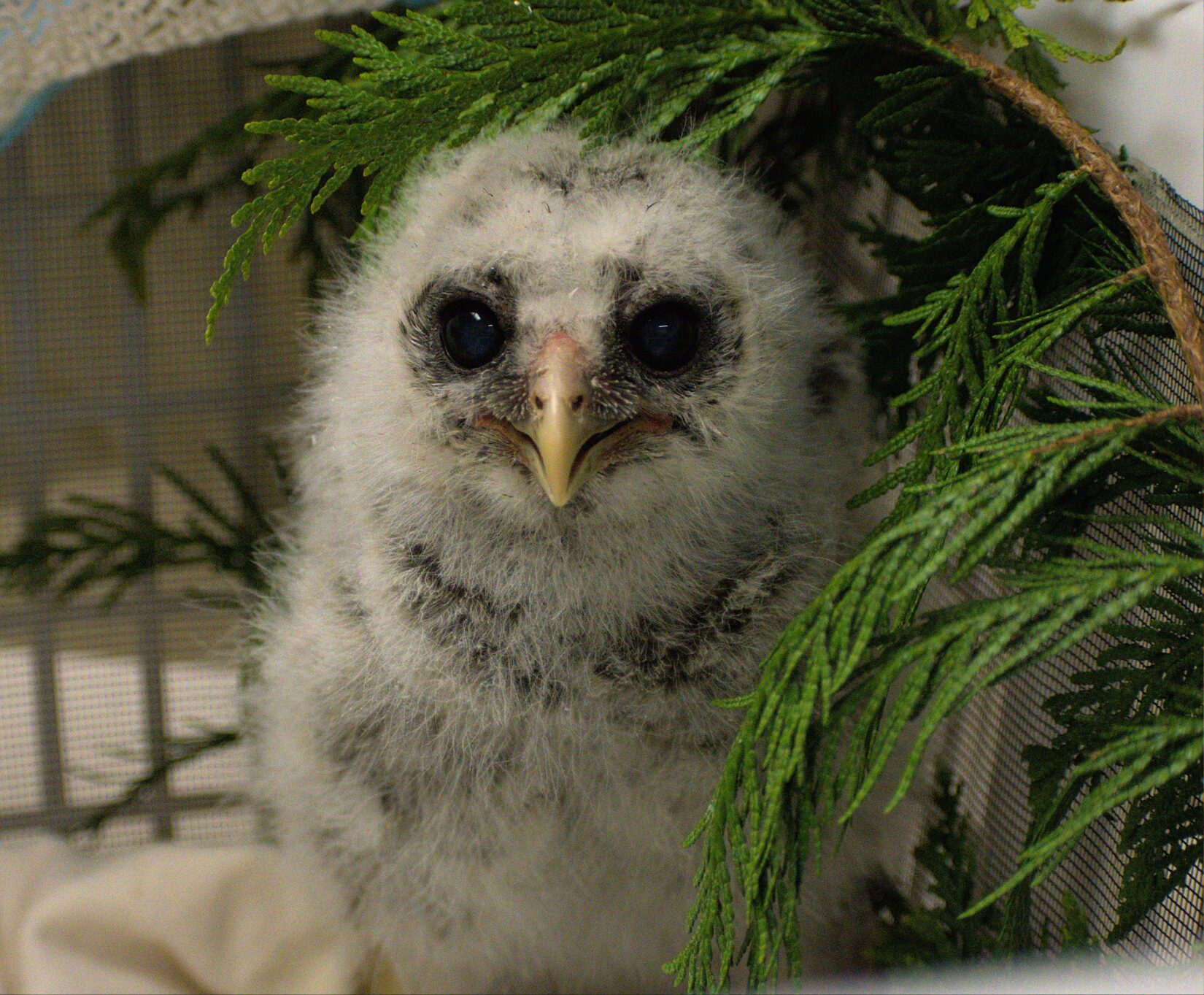 On this silver anniversary, Wild ARC has admitted more than 53,000 wild patients. The need to rescue and rehabilitate orphaned, injured and sick wild animals continues to increase as human populations grow and influence local wildlife. Wild ARC strives not only to care for these animals, but also to educate the public about co-existing with wildlife and preventing problems from occurring in the first place. In an ideal world, there would be no need for a facility like Wild ARC, but until that day arrives, the staff and volunteers will continue to proudly serve their community and the wild animals that live within it.
Learn more about Wild ARC or support our work.