During National Volunteer Week, April 19-25, the BC SPCA salutes the amazing individuals whose talents and skills have transformed the lives of British Columbia's most vulnerable and at-risk animals.
"We have nearly 5,500 volunteers in our organization, and these individuals are vital to every aspect of our work and success," says Michelle Rodgers, senior manager of volunteer services. "In addition to activities such as animal care and wellness, volunteers are active in wide range of other key roles, including governance, fundraising, community initiatives, advocacy, social media support, education,  emergency response, technology and research.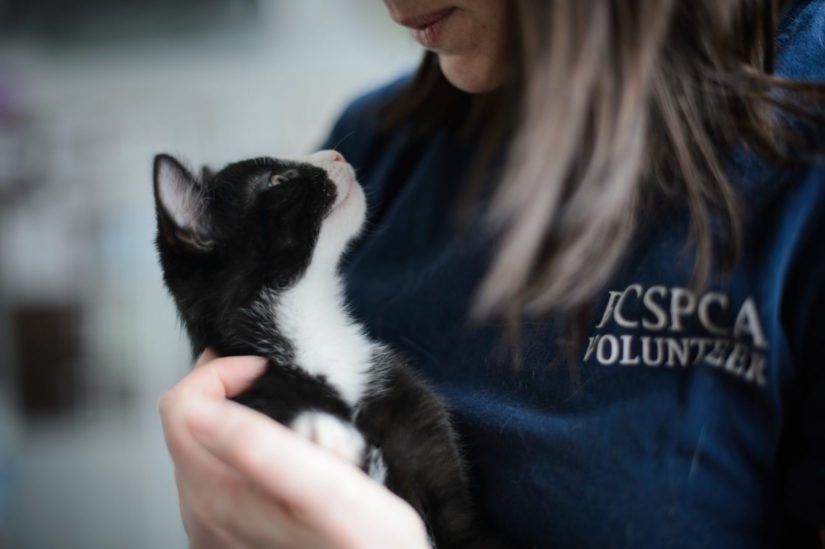 "Our volunteers come to us with a breadth of expertise and experience, and it is exciting to see these skills and knowledge used to improve the lives of animals across our province."  Rodgers notes that volunteers offered nearly 119,000 hours of support for the organization in 2019.
The BC SPCA's volunteer team ranges from individuals looking for short-term, episodic placements to those who have been with the organization for decades. "I am continually inspired by our amazing volunteers and their selfless dedication," says Rodgers. "While social distancing has forced us to postpone our community celebrations during Volunteer Appreciation Week this year, we want these outstanding individuals to know how much they are valued and how much we appreciate the incredible difference they are making for the animals we serve."
Please watch this video that highlights the value of our volunteers.