February is Spay/Neuter Awareness Month and the BC SPCA is calling on all British Columbians to take action to help end pet overpopulation throughout the province.
"The BC SPCA and many others – including veterinarians, rescue groups, cat coalitions, municipal governments and First Nations – are working to address the overpopulation issue, and have experienced a significant decline in the number of unwanted companion animals, particularly cats, in a few targeted B.C. communities," says Megan Munroe, BC SPCA outreach coordinator.
"Prevention through spaying and neutering is the most effective and humane solution to controlling the population and saving lives."
There are tens of thousands of cats and kittens living outdoors in B.C. who suffer from frostbite, starvation, illness, predator attacks and injuries, Munroe notes.
While the BC SPCA provides spay/neuter services for every animal adopted, offers low-cost spay/neuter services at four locations in Vancouver, Kamloops, Penticton and Prince George, and awards community spay/neuter grants among other initiatives, community members must take action to end this crisis.
"Now is an ideal time to have your pet fixed as the spring and summer breeding season is just around the corner," Munroe says. BC SPCA shelters and rescue groups are often overwhelmed by the number of unwanted and abandoned kittens and puppies born during those months.
"Spaying and neutering before your pet has the opportunity to reproduce is important. Together, we can achieve an end to the widespread suffering that companion animals experience as a result of pet overpopulation."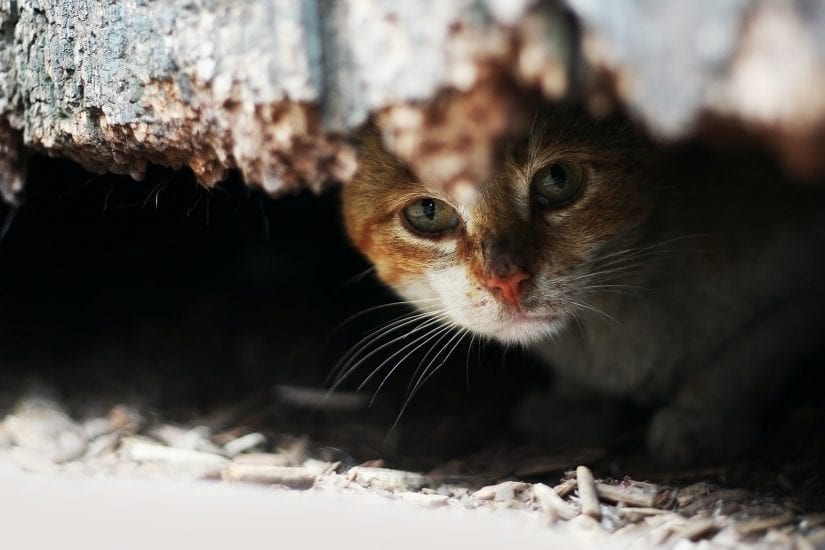 Some of the benefits of spaying and neutering include:
Decreased aggression. Neutering generally reduces aggressive behaviours in pets. Neutered dogs are calmer and less likely to bite, attack, or get into altercations at the dog park. Neutered cats don't have the drive to mark and protect their territory and are less likely to spray or get into cat fights;
Calmer, happier pets. Female cats go in and out of heat every three weeks between January and November. In addition to preventing unwanted litters, spaying your cat will reduce her desire to escape to find a mate, spraying or inappropriate elimination, howling and attracting unwanted male cats onto your property;
Increased health. Spaying or neutering your pet reduces the likelihood of them developing uterine, ovarian and testicular cancers;
Good overall pet care. Having your pet sterilized also provides an opportunity to have other important health procedures performed, as necessary, such as an identification tattoo or microchip or teeth cleaning. Spaying and neutering is done under a general anesthetic, so your pet won't be in pain.
Improved Animal Welfare. Spaying and neutering disrupts the reproductive cycle, helping to control the unwanted pet population.
For more information on spaying or neutering your pet, visit spayneuter.ca.