Sydney was found by a Good Samaritan and arrived at the BC SPCA's Kamloops & District Branch heavily pregnant with an abscess on her paw.
She gave birth to two stillborn kittens. Labour wasn't progressing and Sydney's three unborn kittens were in danger of being lost. Staff determined that she would require an emergency C-section to have the rest of her kittens and stop her internal bleeding. Now, Sydney is recovering from surgery and her three biological kittens are thriving. This amazing mother cat adopted three orphaned newborn kittens, who she nurses and cares for as if they were her own.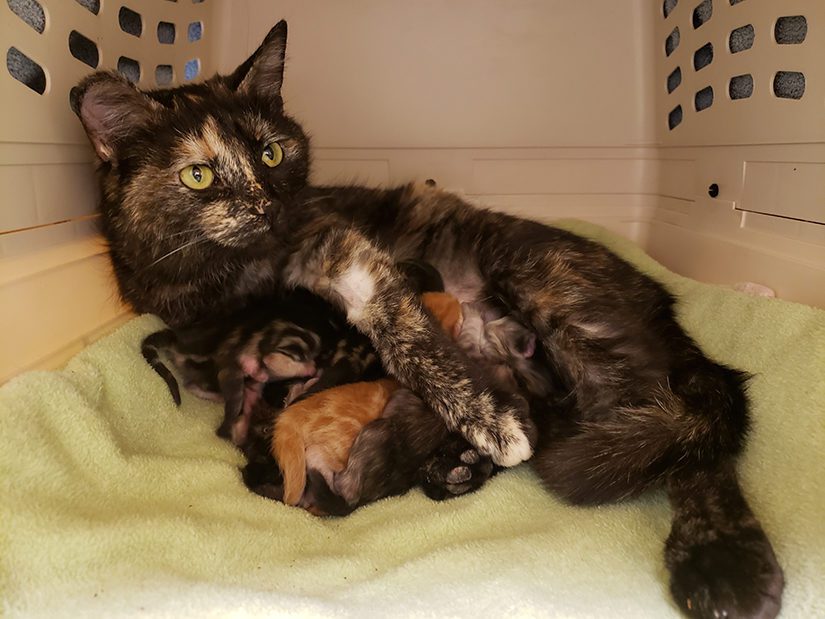 Sydney's abscess on her left hind paw needed to be lanced to relieve the swelling and express the pus. She was placed on antibiotics to treat the infection. Her emergency surgery, antibiotics and associated care is expected to cost $2,672.
"Sydney is a friendly, sociable, and outgoing cat. When someone approaches her she perks up to say hello," says Charleen Holloway, manager of the Kamloops & District SPCA. This warmhearted mother cat will be ready for adoption in about eight weeks. Her kittens will also need to find their forever homes.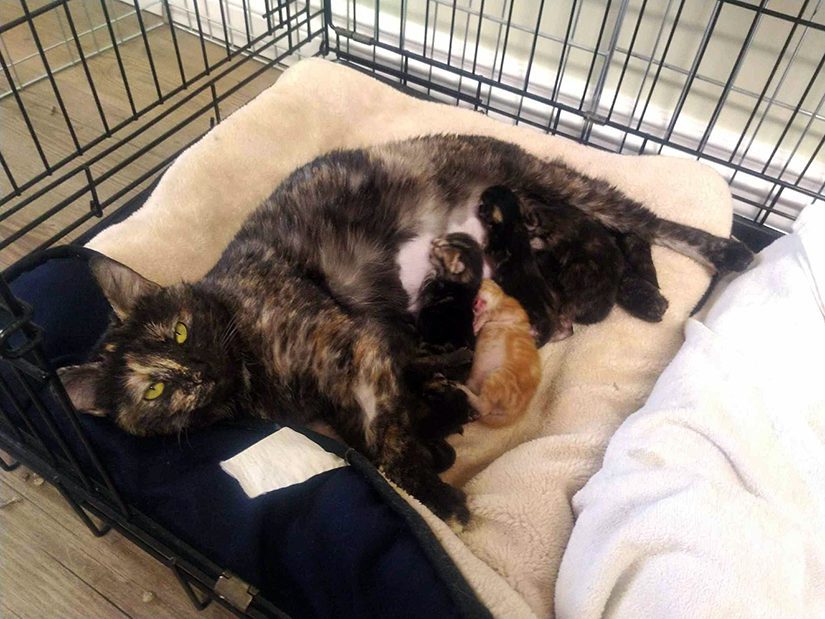 If you can help Sydney and other animals in need at the Kamloops SPCA, please visit spca.bc.ca/medicalemergency or visit the branch at 2816 Tranquille Road, Kamloops, 250-376-7722.