A 24-year-old woman who brutally attacked a three-year-old black Labrador retriever last Valentine's Day has been charged with animal cruelty following a BC SPCA investigation. Lindsey Susan Hirtreiter has been charged with two counts under the Criminal Code of Canada and Prevention of Cruelty to Animals Act.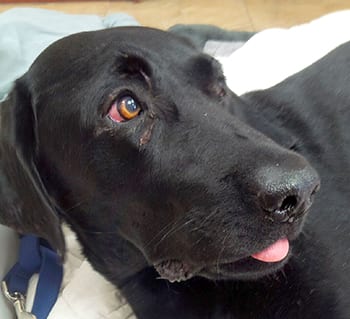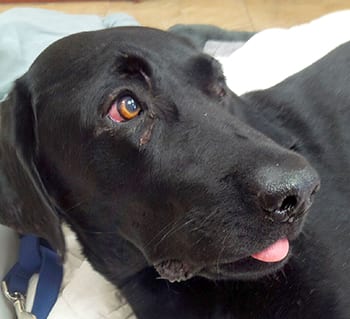 The RCMP initially responded to a 911 call at a Surrey basement suite on February 14, 2015, where they found a three-year-old black Labrador retriever badly beaten and bleeding from multiple stab wounds. The dog, named Ryder, had gone missing earlier from his owner's yard in the Chimney Heights area.
At the time of the incident Hirtreiter was taken into custody by the RCMP for a psychiatric evaluation and a four-year-old girl inside the suite was removed by the Ministry of Children and Family Development. Ryder received life-saving veterinary treatment, including specialized treatment for a puncture wound to his eye and lacerations to the back of his throat, and the dog was quickly reunited with his worried family.
Eileen Drever, senior animal protection officer for the BC SPCA, noted that assistance from the RCMP was instrumental in moving the case forward. "We are extremely pleased that charges have now been approved in this very sad case," she said. "No animal should have to go through the pain and suffering that this poor dog endured."
If convicted, Hirtreiter faces a maximum fine of to $75,000, up to two years in jail and up to a lifetime ban on owning animals.