The BC SPCA's Nanaimo & District Branch is asking for your help with the costs of surgery for an adorable one-year-old black cat who came into the SPCA after being hit by a car.
"His leg was so badly broken he was unable to walk. Due to the severity of the break he will have to have surgery to remove his leg," says Kristin Lloyd, animal care specialist at the Nanaimo SPCA. Lloyd says Midnight was surrendered to the SPCA at the emergency vet clinic because the owner was unable to afford veterinary costs.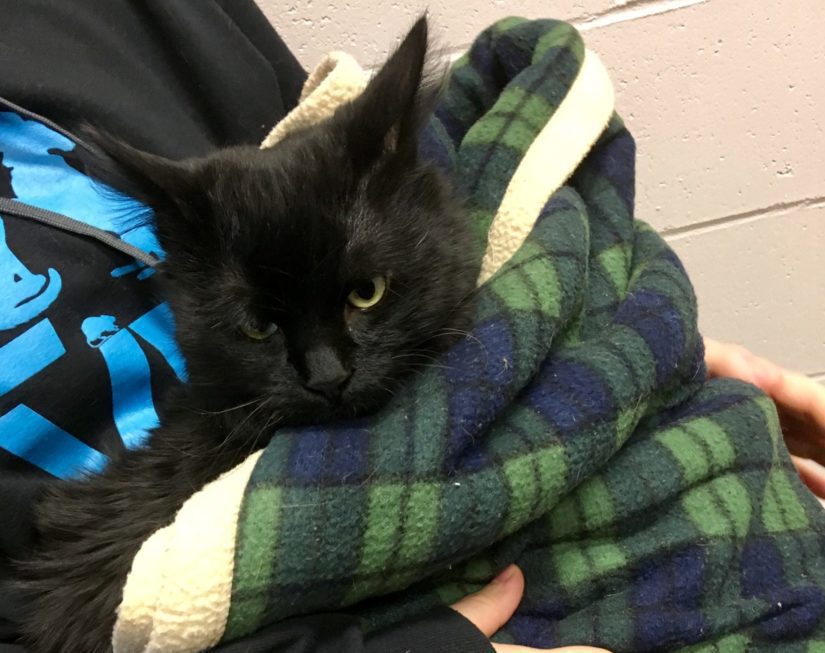 Midnight's surgery is estimated to cost nearly $2,000 and radiographs will cost an additional $205. "He is a snuggly and affectionate young cat, despite being in a lot of pain, and we want to make sure he gets a second chance and the opportunity to live a full and happy life," says Lloyd
Midnight's recovery is expected to take roughly four weeks before he is ready to find his forever home.
If you can help save Midnight and other animals in need at the Nanaimo SPCA, please visit spca.bc.ca/medicalemergency or visit the branch at 154 Westwood Rd, Nanaimo, 250-741-0778.