Another kitten at the Fort St. John SPCA must lose a leg in order to live without pain.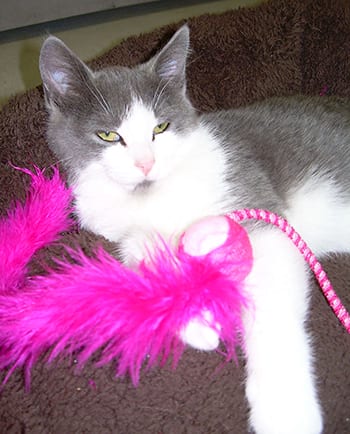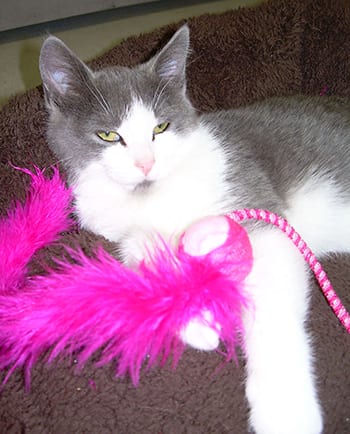 Mary Jane, also known as MJ, was found in the area where Peter Parker – another kitten whose must have a leg amputated after the injuries he sustained when he was thrown from a moving vehicle – was also recently found.
"A Good Samaritan found MJ just around the corner from where Peter Parker was found, and due to her age and the age of her injuries, it is believed that Mary Jane could be his sister," says BC SPCA North Peace Branch manager Candace Buchamer.
"She's a white and grey bundle of purrs who adores her snuggles! Because her injuries happened weeks ago and healed improperly, this sweet girl is in pain every time she stretches or steps."
Buchamer is hopeful the public will help the three-month-old kittens get the care they need and notes they can still live long and active lives on three legs.
Original story from Sept. 14, 2016:
Spirit of a superhero: Kitten thrown from moving vehicle must lose leg

After being thrown from a moving vehicle, a kitten from Fort St. John must lose his leg in order to survive. But having such a rough start to life hasn't hampered the tiny tabby's activity – or personality.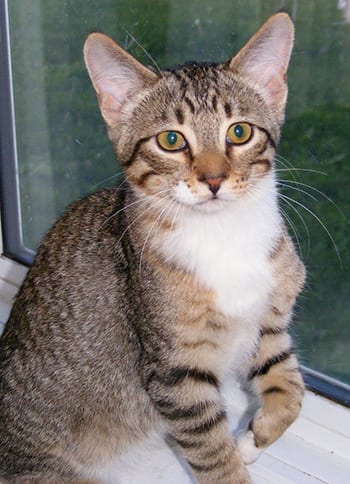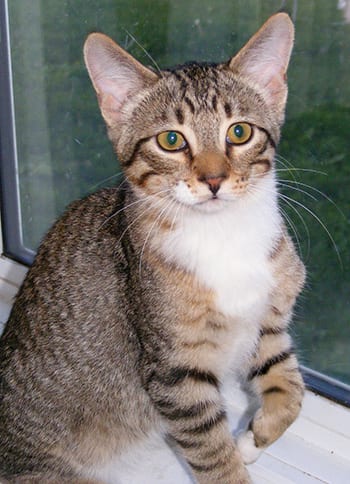 "Peter Parker is such a sweetheart! He uses his spider-like climbing abilities to reach heights greater than most think he's capable of, despite his injured leg," says BC SPCA North Peace Branch manager Candace Buchamer.
"A Good Samaritan was travelling behind a vehicle in Taylor, B.C., when they saw someone throw something out the window… they expected to see trash, but instead, saw a tiny kitten, unable to move, scratched and bleeding and too weak to stand."
Peter Parker's left front leg hangs, useless, and he often trips over the limb, as the shoulder joint and leg have atrophied. The leg must be amputated for his safety, but veterinarians had to wait until the feisty feline was old enough to physically withstand extensive surgery, Buchamer notes.
The medical costs associated with Peter Parker's care are expected to be $3,000. A non-profit organization, the BC SPCA relies primarily on public donations to help the province's most vulnerable animals.
"Peter Parker is so tenacious! Even with the complete disuse of his leg, he runs as fast as any kitten, climbs like a clumsy panther and loses his balance much too often… after each mishap, he looks up, gives a 'meow' and then he's off again," Buchamer says.
"He's got the spirit of a superhero and we just want him to have the chance to live out his nine lives in a loving, forever home, which he can most definitely do on three legs."
If you can help Peter Parker and other animals like him in need at the North Peace SPCA, visit spca.bc.ca or in person at 9311 81 Ave., Fort St. John.
The British Columbia Society for the Prevention of Cruelty to Animals is a not-for-profit organization reliant on public donations. Our mission is to protect and enhance the quality of life for domestic, farm and wild animals in B.C.