Animals can teach us so much about overcoming challenges. Take pets who have special needs. These pets focus on their abilities instead of their disabilities or health issues and have lots of love to give. Yet, they often take longer to find their forever home because pets with special needs need a little extra care.
Guardians of these special furbabies know that they inspire us each day to overcome the obstacles we face in our lives. Here are three stories about pets who bravely face each day living life to the fullest:
Bumble's quiet world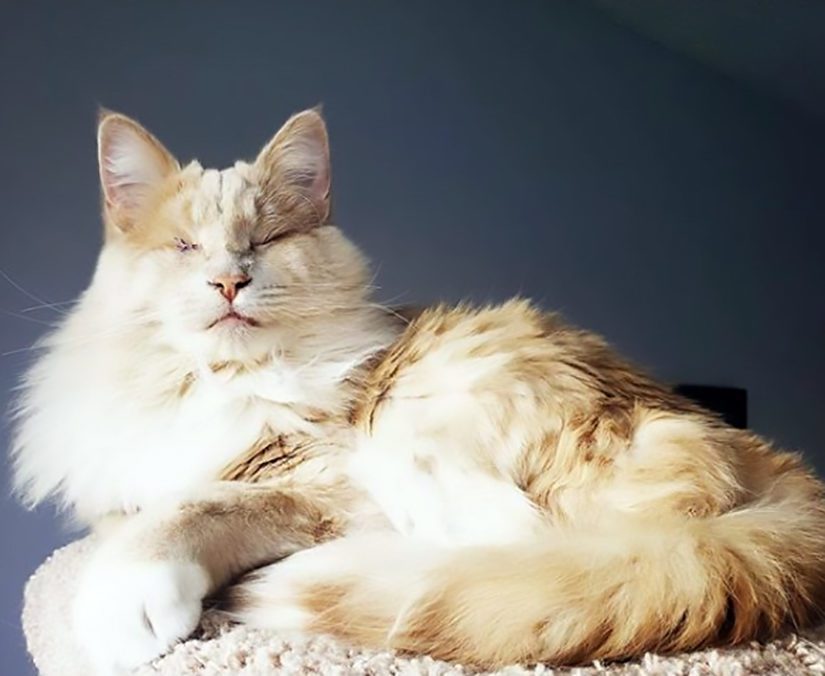 Bumble was born partially deaf and lost both her eyes to glaucoma when she was only five-months-old. SPCA East Kootenay Branch manager Christy King was fostering this little orange and white kitty when she got the news that she would lose her eyes. Knowing that cats with special needs are often looked over, and seeing how well Bumble was bonding with her other cats, King knew she had to adopt her.
"Except for the occasional clumsy moment, you wouldn't know Bumble is blind and partially deaf," says King. "She climbs the scratching post, gets on the kitchen table, tries to steal our food, and wrestles with my two cats Dot and Huck. She loves to explore, and climb. I'm so amazed by how reliant and brave this little creature is."
The little blind dog who could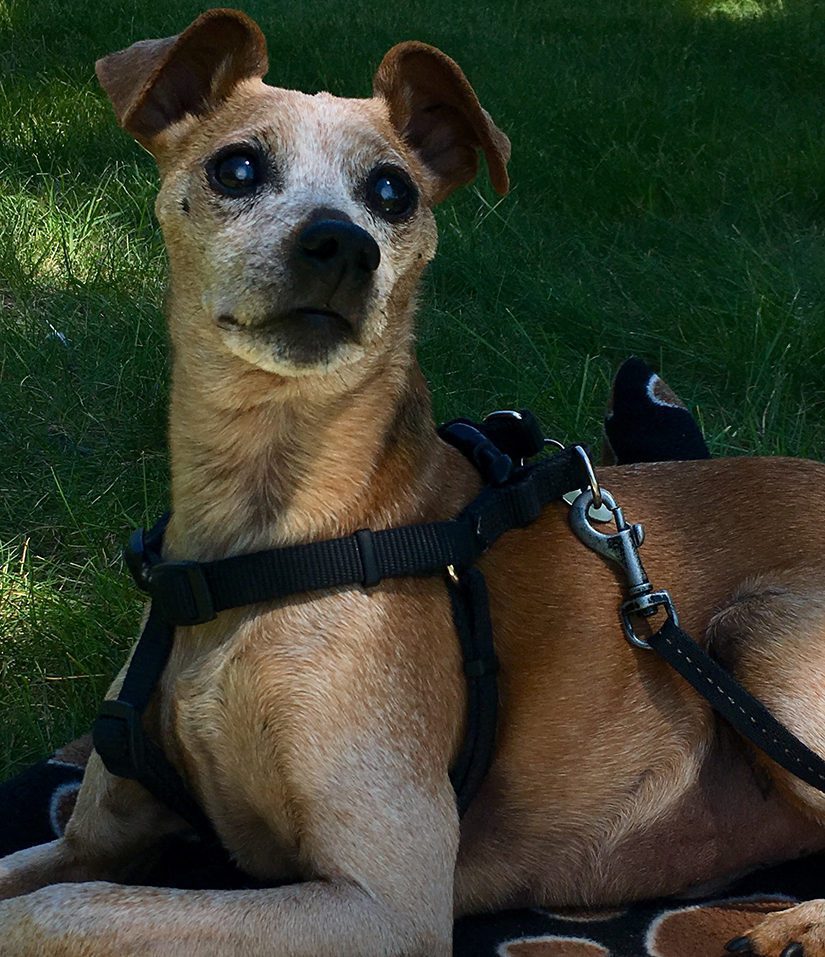 Gwen and Larry Rumohr share Tobi's story:
Every day we are amazed at just how adaptable and tenacious our little twelve-year-old MinPin is. Tobi has been blind for over three years yet most people who cross his path would never guess at his disability.
Each morning he takes that proverbial leap of faith as he jumps up onto our bed. After only a brief visit he leaves with no difficulty and runs down the stairs to wait at the front door. If we are not forthcoming he will then bark to be let out. Again he goes down stairs to the garden to do his business. How is he able to keep track of just how many stairs there are for him to conquer? He then quickly runs to his food dish in the next room and impatiently waits to be fed. But with the meal he receives his insulin injection in the scruff of his neck, which is usually silently accepted.
The twice-daily walks are when we truly marvel at his abilities to navigate and select his favorite marking stations. And as we near the completion of our route we ask Tobi to "go home now" with which he runs fearlessly ahead tugging at the end of his 20-foot leash. To complete his routine, he will seek me out where ever I am in the house to jump up on my nap for a cuddle and rest. His confidence is unequalled despite his challenges.
On reaching those golden years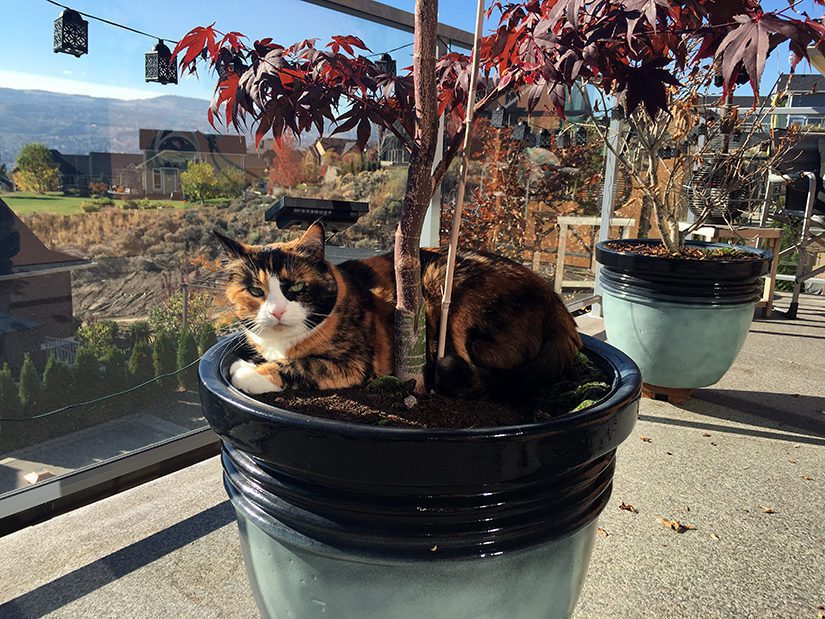 Jaylene Hanna shares Minnie's story:
My beautiful calico cat Minnie is amazing. She is 19-years-old and I have known her for more than half my life. Her nickname is Minnow and that is because I was always having to say "Min, No!" whenever she was being naughty, which was quite often when she was younger!
I work from home and she has a special bed right beside my desk so she can be close whenever she wants to be. Minnie has always liked to sleep by my head or sometimes on my head. I don't mind – having her there whenever I wake up is comforting and reminds me that while she may not be able to say it, she appreciates everything I do for her.
As she has gotten older, we have had to navigate many health concerns together. We got her through pancreatitis three years ago. Two years ago she developed diabetes and she takes her glucometer readings and insulin shots like a champ. She has chronic kidney disease, which we treat with subcutaneous fluids and medications. She has accepted all of this quite gracefully and taught me so much.
I have had to of course learn how to give all these medications and tests, but more importantly she has shown me that whatever life throws at us we can make it through with the help of those that love us.
She has slowed down a lot lately and needs a step stool to access the bed, where she no longer sleeps by my head but right in the middle of our king size bed where we happily make room for her and refer to as our "princess sized" bed. She is a constant joy and I am so grateful to have her in my life.
Update from Jaylene Hanna:
Unfortunately about a month ago we had to say goodbye to Minnie, her health issues had become too much for her.
She is dearly missed.
She had 20 really good years, even if the last few were more challenging. We wouldn't trade it for anything.