The BC SPCA Nelson Branch is requesting assistance from the public to cover medical costs for an 11-month-old cat named Rupert, who fell from a two-story apartment building, breaking his right hind femur.
Rupert underwent emergency orthopedic surgery at a local vet clinic where staff saved his leg, inserting an intramedullary pin and wire to hold the bone in place while healing.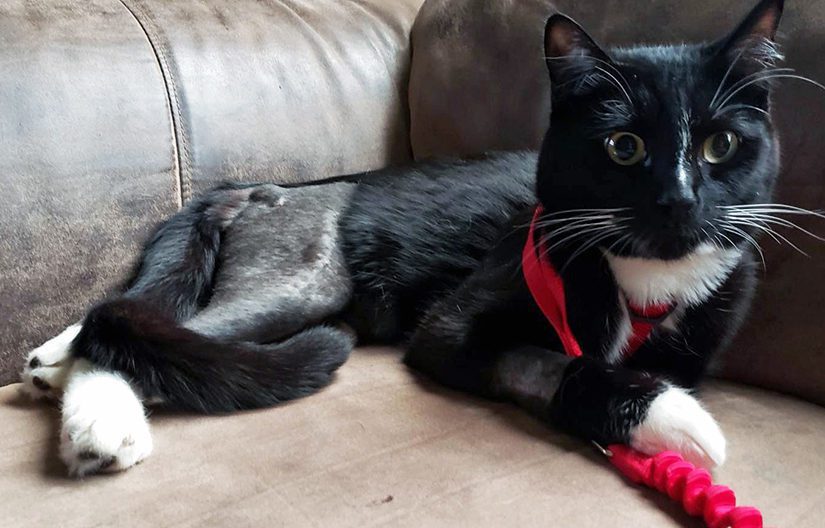 This young cat wants to jump, run and play but has to stay off his paws as much as possible during his recovery process. He loves people and dogs and warms up to most cats. "Rupert is a super friendly and affectionate cat who loves to practice his charms on everyone," says SPCA Nelson branch manager Glenda George. "He'll give little head butts, plop down and roll over for belly rubs."
Rupert returns to the vet clinic to have the pins removed on August 9th and requires physiotherapy. The total cost of his care is $2,779. "Rupert is young and healing well from his injury. He deserves the chance to have a good life," says George.
If you can help Rupert and other animals in need at the Nelson SPCA, please visit spca.bc.ca/medicalemergency or visit the branch at 520-C Falls Street, Nelson, .250-352-7178.