The BC SPCA's Quesnel & District Branch is seeking your help with medical costs for Dixie, an adorable seven-month-old puppy who needed life-saving surgery and continues to battle a severe infection.
Dixie came to the South Peace SPCA as a stray and was transferred to Quesnel to receive veterinary care. Her right hind leg and paw was badly injured and it's suspected that she got caught in a foot trap or snare. "The wound was infected and the tissue was necrotic. After 10 days of vet care trying to fight the infection and save the leg, an emergency decision was made to amputate in order to save Dixie's life," says SPCA Quesnel & District branch manager Colby O'Flynn.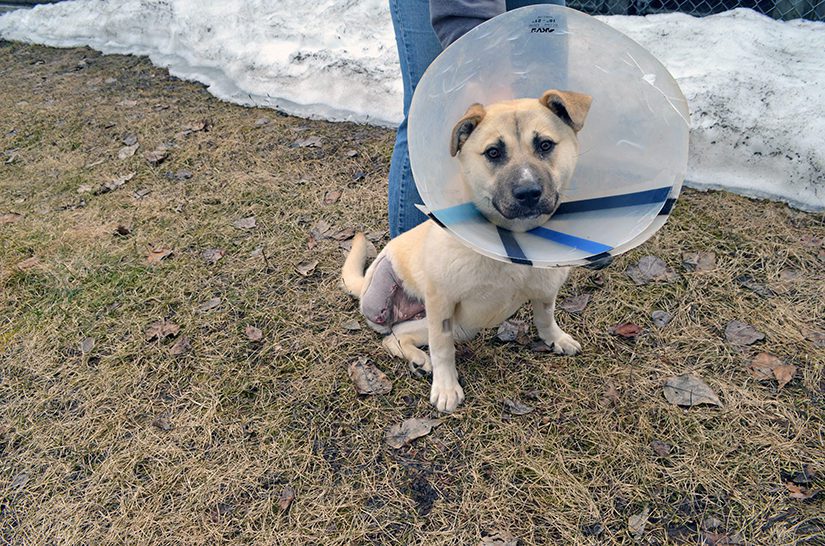 It has been two weeks since Dixie had her surgery and she continues to fight the infection. She came to the SPCA in unimaginable pain without any identification. "We know that Dixie will make a fantastic family member for someone once recovered and feel honored to have been a part of her journey," says O'Flynn. "Despite what Dixie has been through with her injury, she continues to be her happy, affectionate, goofy self."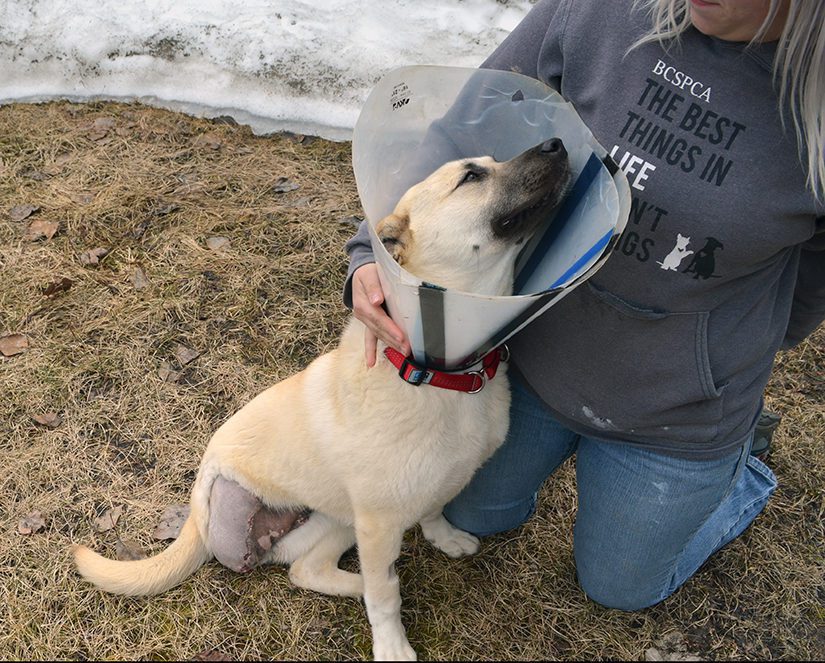 Dixie's medical costs are estimated to be about $4,636, which includes physiotherapy, vaccinations, follow up vet visits and medication. She will be in SPCA care for at least six weeks.
If you can help Dixie and other animals in need at the Quesnel & District SPCA, please visit spca.bc.ca/medicalemergency or visit the branch at 1000 Carson Pit Road, Vancouver, 250-992-7722.