The BC SPCA's Victoria Branch is asking for your help to cover medical costs for a three-month-old puppy called Maize, who was hit by a car.
Maize has undergone surgery to mend four broken bones in her pelvis and hips plus wound care for the abrasions on her skin caused by road rash. "Maize is a sweet puppy who can recover from this terrible accident," says SPCA Victoria branch manager Annie Prittie-Bell. "We deeply appreciate support from the public to help provide the medical care Maize needs to get back on her paws."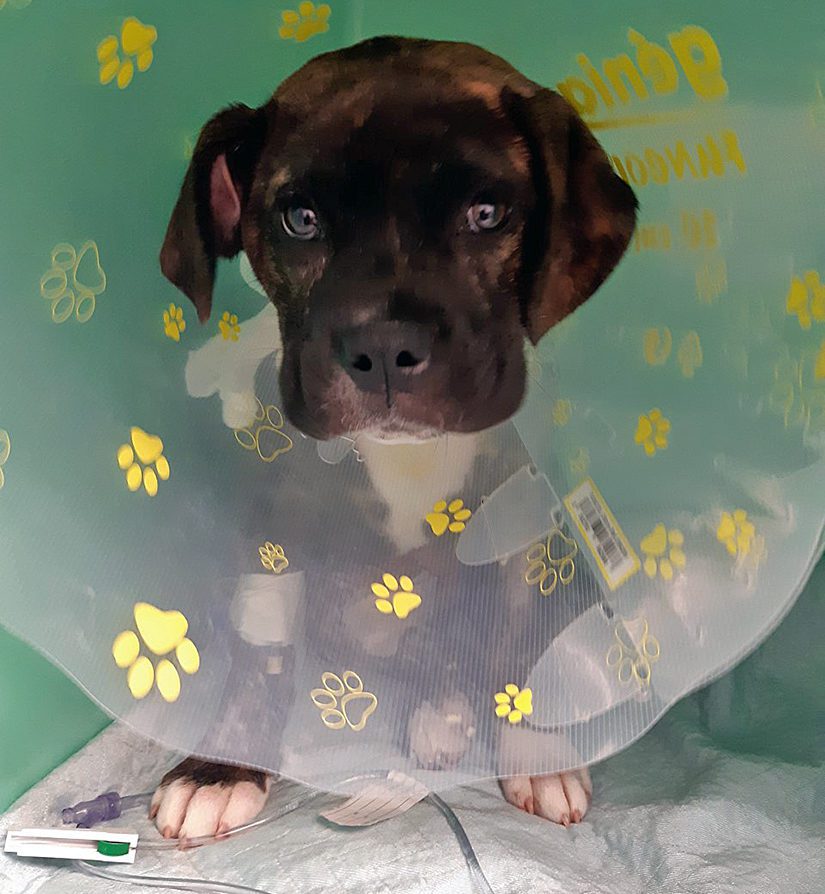 Maize will need about three months to recover from her surgery with costs of care, including physiotherapy, spay and vaccinations expected to reach $12,430.
If you can help save Maize and other animals in need at the Victoria SPCA, please visit spca.bc.ca/medicalemergency or visit the branch at 3150 Napier Lane, Victoria, 250-388-7722.