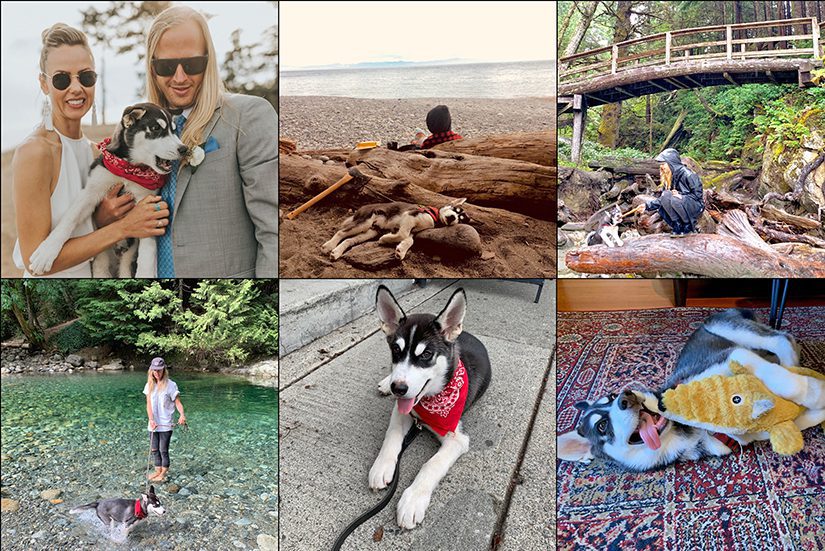 When Bear, an 11-week-old husky puppy, was surrendered to the Vancouver SPCA earlier this year, staff noticed he was not acting like a normal energetic puppy. The vet conducted a toxicity test, which revealed that Bear had high levels of THC in his tiny body.  This puppy received life-saving medical treatment and it took Bear several days to recover from the toxic levels of cannabis that had gone through his system.
Once he had recuperated, it didn't take long for this adorable puppy to find a new home. Bear, now called Banjo, is thriving under the care of his new guardians. He's growing quickly and his new family says he loves learning new commands and tricks. His new family says he is the smartest dog ever! He can sit before crossing the road, fetch, lie down and is almost completely house-trained.
Banjo also loves the outdoors and swimming in the ocean. This little puppy got the chance to grow up thanks to the quick-thinking SPCA staff, who ensured he got the emergency medical care he needed, and our generous donors who support life-saving medical treatment for the animals in our care.
Help needed for puppy who overdosed on drugs
Original story: July 29, 2019
The BC SPCA Vancouver Branch is seeking help from members of the public to care for a husky puppy called Bear, who nearly died from a drug overdose.
"We rushed Bear to the vet and by the time we arrived he was unconscious. A toxicity test revealed that Bear had high levels of THC in his little body," says SPCA Vancouver branch manager Jodi Dunlop. "With recreational marijuana now legal in Canada, I think pet guardians need to be extremely careful."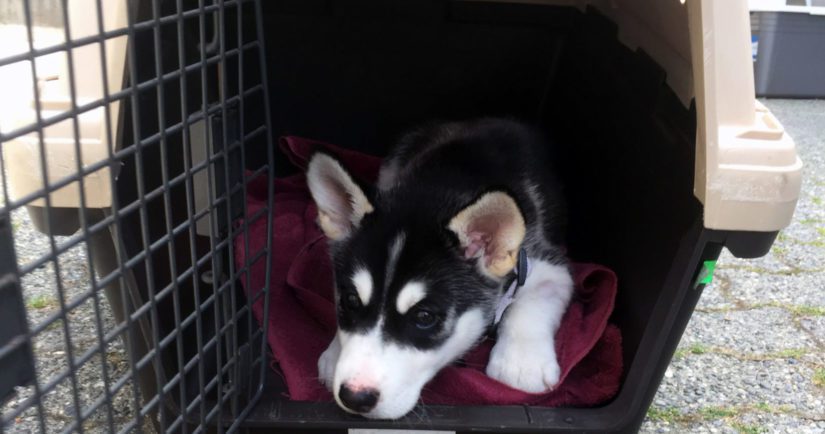 It took Bear several days to recover and start acting like a normal curious, energetic and playful puppy. Emergency veterinary care, vaccinations and neuter surgery for this 11-week-old puppy has reached a total of $2,730.
"If you suspect your pet has ingested drugs take them to see a vet immediately and be honest about what happened to them," says Dunlop. "Some people may be reluctant to be upfront about what happened, but vets need to act quickly – it could be a matter of life and death for their pet."
If you can help Bear and other animals in need at the Vancouver SPCA, please visit spca.bc.ca/medicalemergency or visit the branch at 1205 East 7th Avenue, Vancouver, 604-879-7721.