Six-month-old Panda arrived at the BC SPCA Prince Rupert Branch in desperate need of medical attention, vomiting violently and unable to eat. During surgery, it was discovered that the tiny black-and-white kitten has a string wrapped around the back of his tongue and all through his intestines. That didn't dampen the spunky feline's spirits, though.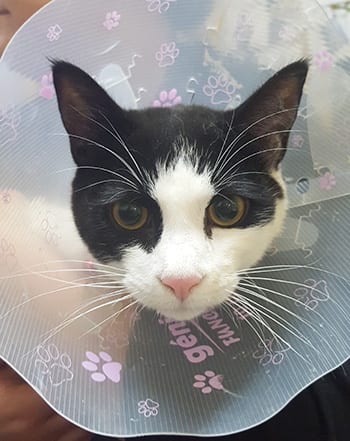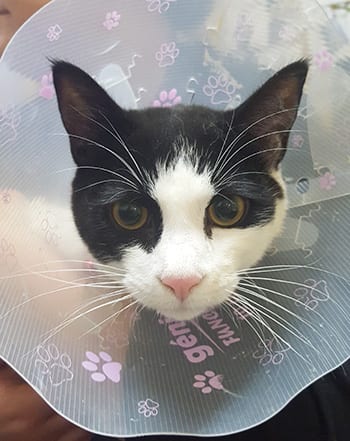 "Panda is very sweet and social and craves attention," says Jamey Morris, branch manager at the Prince Rupert SPCA says. "He's a very busy cat who loves to play."
With the help of the community, the Prince Rupert Branch hope to raise more than $1,500 toward Panda's care, which includes the cost of antibiotics, vaccinations and being neutered. He will be up for adoption after he fully recovers, which is estimated to take about a month. A non-profit organization, the BC SPCA relies primarily on public donations to help the province's most vulnerable animals.
Panda's case highlights why pet parents have to be vigilant of what their fur babies have access to, especially around younger animals, Morris notes.
"Things like string or tinsel can be extremely harmful to pets if swallowed, and people should take this into consideration before storing these items within a pet's reach or when purchasing them," she says. "Toys with long parts that could detach with rough play should also be avoided, as a precaution."
If you can help Panda or other animals like him in need at the Prince Rupert BC SPCA Branch, visit spca.bc.ca/medicalemergency or drop off donations in person at 1740 Prince Rupert Blvd., B.C.
The British Columbia Society for the Prevention of Cruelty to Animals is a not-for-profit organization reliant on public donations. Our mission is to protect and enhance the quality of life for domestic, farm and wild animals in B.C.