The BC SPCA's West Vancouver Branch is asking members of the public to help with medical costs for Petunia, a four-month-old pug who is recovering from surgery and receiving treatment for her eyes.
This little pug had what appeared to be a femoral neck fracture causing lameness in her left hind leg. She went in for a femoral head ostectomy (FHO), essentially hip surgery, to ensure she will be able to run and go for walks without pain.
Petunia also appears to have suffered substantial blunt force trauma to her left eye causing a blood clot to form underneath. She is blind in her left eye and her vision is unlikely to return. She has a corneal ulcer on her right eye. Petunia is being treated with medication and an ophthalmologist has yet to determine whether she will be able to live comfortably with the left eye in place or require surgery to have it removed.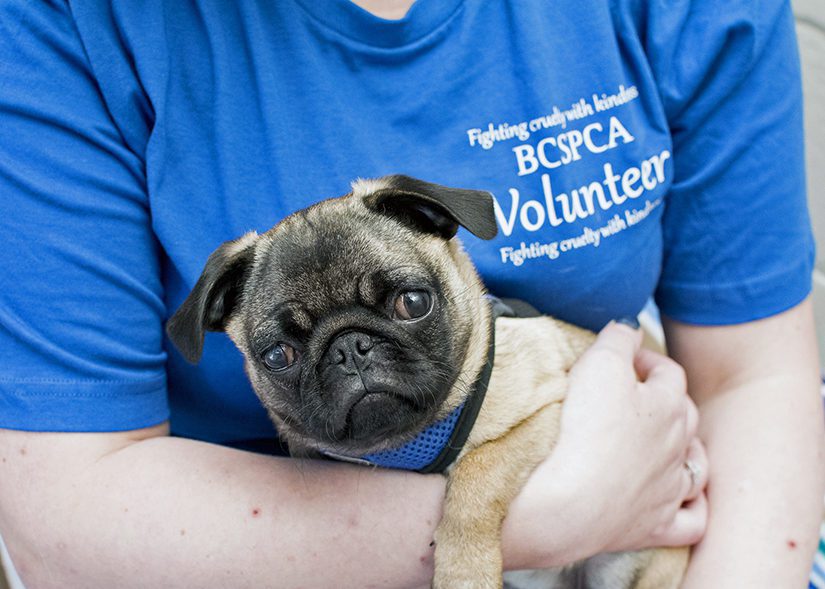 "Petunia is a young pup with so much energy and love to give," says West Vancouver SPCA branch manager Charlotte Ellice. "She's endured so much in her short life so far but nothing stops her from living her best life."
This puppy will spend at least two months recovering in a foster home and possibly longer depending on whether or not she will need eye surgery. Petunia wants to play with the foster's puppy but has to rest in her crate while healing from her surgery. Overall cost of care for this little pug is expected to reach $6,730.
If you can help Petunia and other animals in need at the West Vancouver SPCA, please visit spca.bc.ca/medicalemergency or visit the branch at 1020 Marine Drive, West Vancouver 604-922-4622.