The BC SPCA's Burnaby Branch is seeking your help with medical costs for Pancakes, who has cherry eye, an umbilical hernia and is struggling with obesity and his fear of strangers.
This adorable four-year-old dog will need surgery to correct his hernia and eye plus a weight loss plan to help him get back into shape. He currently scores seven out of nine on the obesity scale, putting extra strain on his little joints, which makes it difficult for him to enjoy running and playing.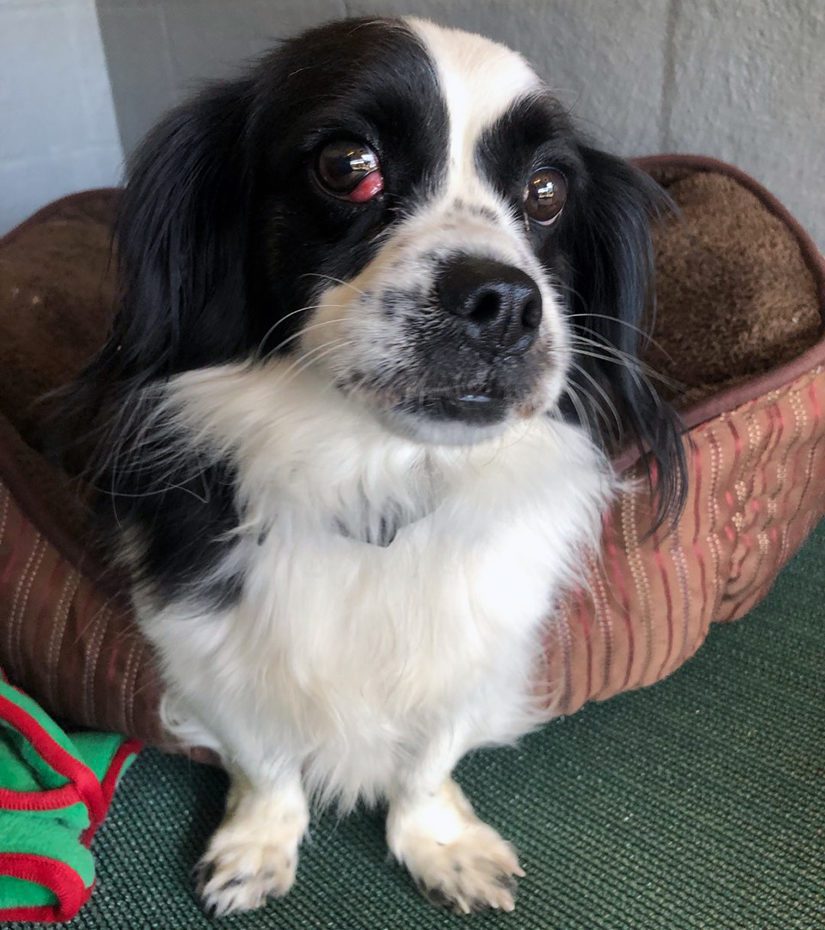 "Pancakes is very fearful of strangers but once he gets to know someone he's a total sweetheart and his flag-like tail never stops waving," says SPCA Burnaby branch manager Nicole McBain. "He wants nothing more than to be with someone he trusts."
The total cost of caring for Pancakes is expected to reach $2,474 and he will need at least two weeks to recover from his surgery in SPCA care before he's ready to be adopted.
If you can help Pancakes and other animals in need at the Burnaby SPCA, please visit spca.bc.ca/medicalemergency or visit the branch at 3202 Norland Avenue, Burnaby, 604-291-7201.