Vancouver animal lovers came together on Oct. 25 for an inspiring evening to help the province's most vulnerable and at-risk animals. Guests at the BC SPCA's Offleashed Gala, now in its fifth year, raised $778,000 for the more than 47,000 abused and homeless animals rescued by the BC SPCA each year. The total included $240,000 to help fund additional animal protection officers to investigate cases of animal abuse and neglect.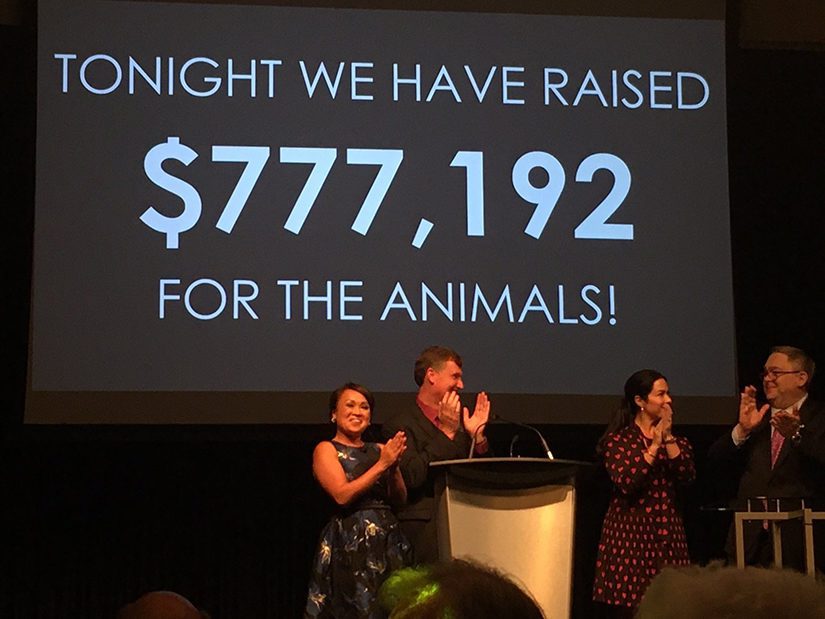 The gala, chaired by Tracey Wade, was held at the JW Marriott Parq in Vancouver and featured the famous Offleashed Cuddle Lounge, where guests mingled with puppies and kittens available for adoption. Founding Gala Supporter sponsors Wayne Deans and Leslie La Vie were honoured with a "Paws Up" award at this year's event in recognition of their generous contributions to Offleashed since its inception.
"Sponsors cover the cost of the event so that all the proceeds can go directly to help animals in need," says Meredith Beitl, the BC SPCA's director of corporate and events. "We are so grateful to our 24 sponsors, including Wayne Deans and Leslie La Vie, and our Diamond Collar sponsors – the Peter and Joanne Brown Foundation, the Jack and Darlene Poole Foundation and Browns Socialhouse."
"The gala has been growing in numbers and donations each year – with 500 guests attending this year – and we look forward to building on this success in 2020," says Beitl.