Three years ago this month, the College of Veterinarians of British Columbia's announced a ban on feline declawing, a decision hailed by animal welfare organizations.
"For two decades the BC SPCA has been on record opposing procedures such as declawing, tail docking, ear cropping, and devocalization that impact an animal's ability to experience good welfare and to express natural behaviours, so we were thrilled when the ban was announced," says Dr. Emilia Gordon, senior manager of animal health for the BC SPCA. "But opponents to declawing bans often voice concerns that it could lead to greater relinquishment of cats to animal shelters. Since the BC SPCA has a province-wide sheltering system, we began gathering data in 2018 when the B.C. ban was enacted to determine if this concern was warranted. We believe the data is important not only for B.C, but for veterinary and animal welfare organizations in other jurisdictions."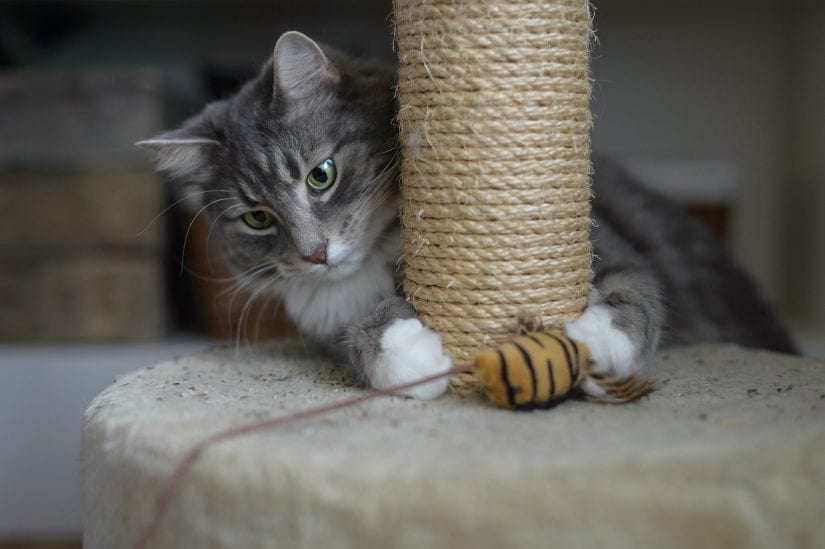 An analysis of feline intake in the BC SPCA's 36 sheltering facilities since 2018 shows no increase in surrender of felines overall or due to destructive scratching behaviour. "We have seen an overall decrease in cat intake in recent years because of effective spay/neuter initiatives, and when felines are relinquished to our shelters the vast majority of cases (82.6%) are related to human issues, rather than the animal itself," says Dr. Gordon. The most common reasons for surrender include housing issues, lack of resources or owner health. The two most common animal-related reasons for relinquishment are house soiling and conflict/aggression – two issues that Dr. Gordon points out are exacerbated in cats who have been declawed.
"Studies show that declawed cats are at higher risk for biting and aggression, are more likely to have trouble using the litterbox, and have a significantly increased chance of back pain."
Dr. Gordon says the data collected at SPCA shelters points to two important factors – that the ban on declawing has not increased cat intake in shelters, and that greater support is needed for families to address the human factors related to pet relinquishment.
"We hope this data can be used by veterinarians, veterinary regulators, animal shelters, and community members to support bans against unnecessary and painful cosmetic surgeries and to begin discussions about how we address the systemic issues in our society that separate families from their pets."