Sasha and Cheyenne, two miniature poodles, were in deplorable condition when they arrived at the BC SPCA in June. Their fur was horribly matted and their nails were severely overgrown. It was obvious they hadn't had any care in a very long time.
"They were in very rough shape," says Bonnie Pequin, manager of BC SPCA's Nanaimo animal centre. "We immediately got to work making them healthy again." The poodles received long overdue veterinary care, had their matted fur removed and their overgrown nails trimmed.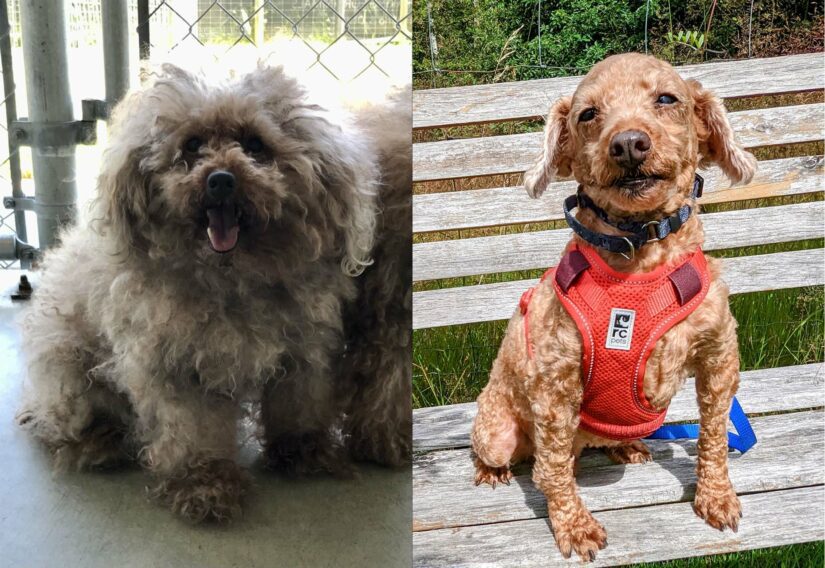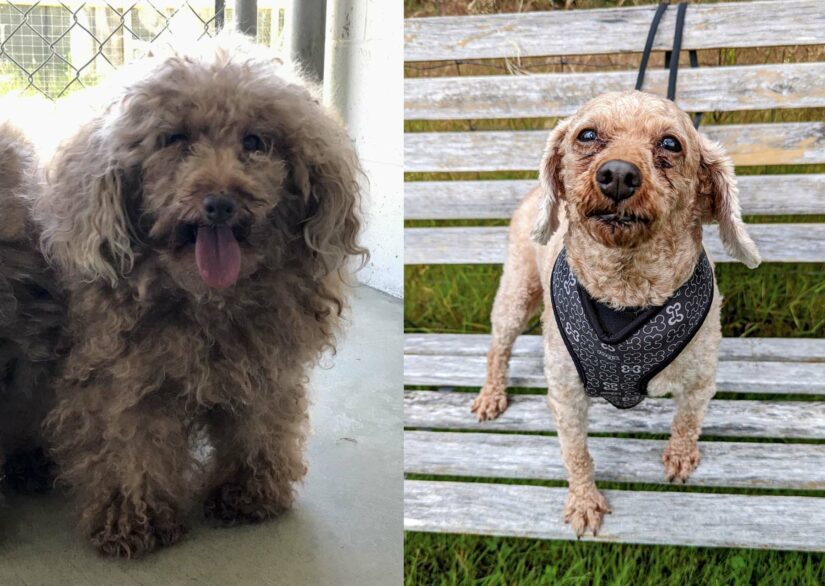 Pequin adds that the dogs were also fearful and they had to help them learn to trust people again. They would also require training that they should have received when they were puppies. "At seven years of age Sasha and Cheyenne weren't housetrained, didn't know how to walk on a leash or any basic manners and cues."
Both dogs would need a home that would be very patient with them and help them learn new tricks at an "old" age. "Sasha and Cheyenne can be a bit shy and reserved at first, but both of them warm up quickly," says Pequin. "They are very snuggly and love nothing more than to cuddle up on your lap or find a cozy spot next to you."
Sasha and Cheyenne both found amazing forever homes. Sasha was adopted by Leigh and they are both living their best life.
"He is the sweetest boy," says Leigh. It took a little time for Sasha to be comfortable in his new home. "He didn't eat well for the first couple of weeks and didn't want to play with his new toys," says Leigh. "He was fairly timid on his walks and was always behind me."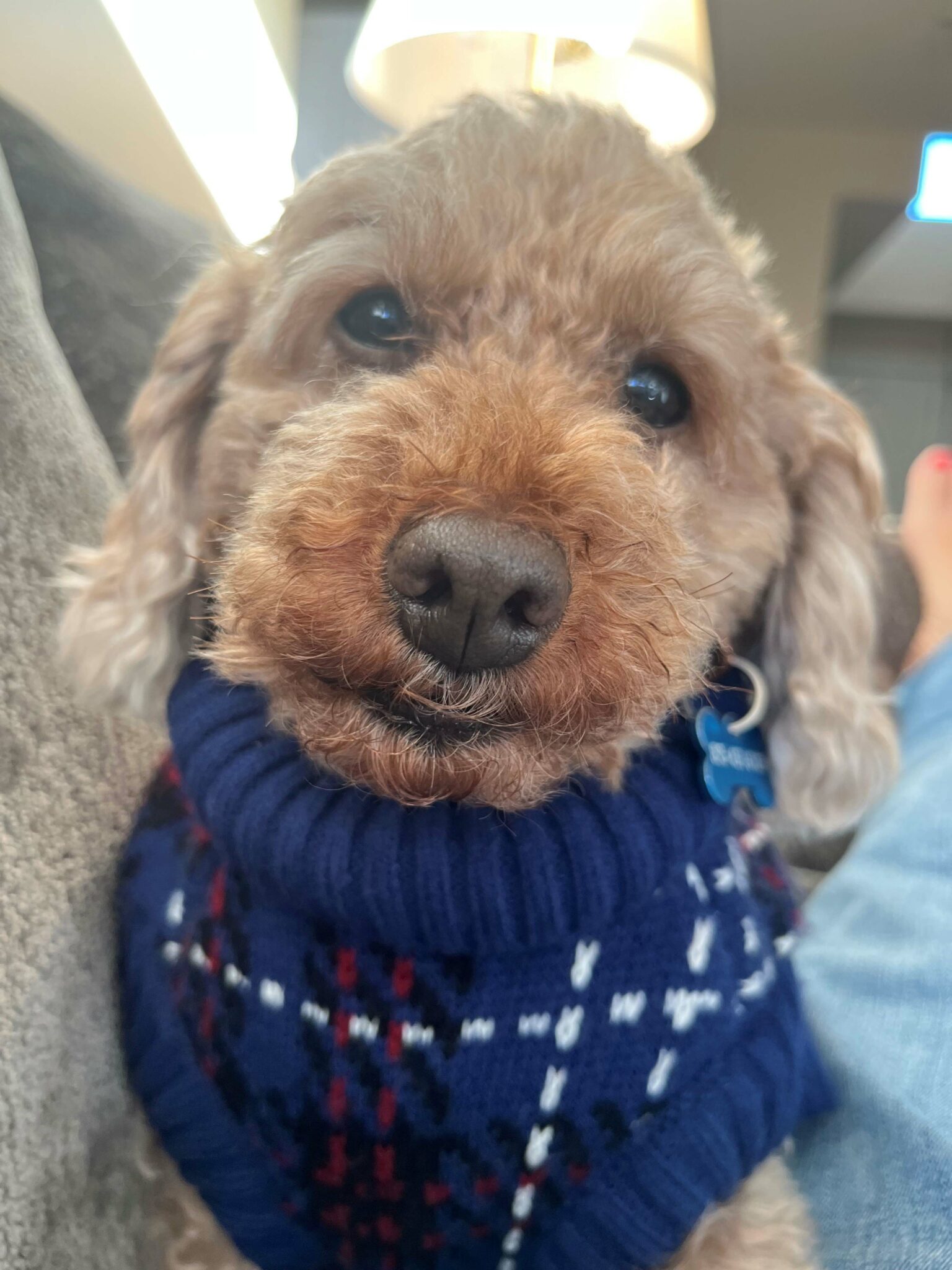 What a difference patient training and attention make. "Now he loves his walkies and leads the way," says Leigh. "He jumps and wiggles around when he hears his leash and he loves playing with toys. He is really enjoying his homemade meals."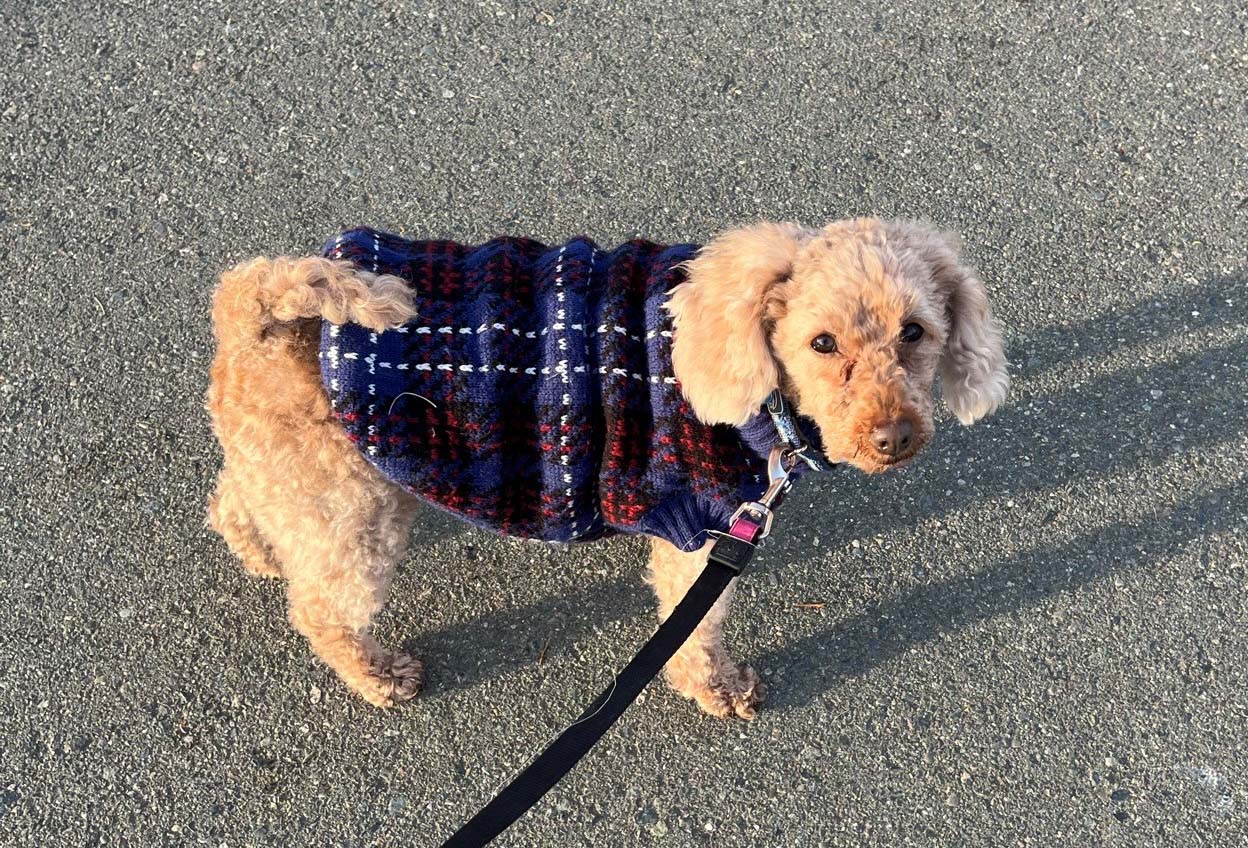 Leigh says Sasha loves cuddling most of all. "He actually gets under the covers with me at night," says Leigh. "We are inseparable. He even loves travelling in the car with me. I call him my co-pilot."
"He is the sweetest baby," says Leigh. "I was incredibly lucky to get him. My life is so much richer with Sasha. I just love him to bits and pieces."