Nanaimo Pet Services has been recognized by the BC SPCA with its AnimalKind accreditation for the company's science-based, humane approach to dog training.
Talia Reimer Tiongson, who acquired Nanaimo Pet Services two years ago, says she and her team – trainers Stephanie Champagne and Odessa Kasprowicz – work with pets and their guardians using reward-based methods. "For the safety and well-being of our canine friends, it is important for us to work with trainers who use positive reinforcement methods to ensure a healthy, loving deeper bond built on mutual respect and connection," says Reimer Tiongson.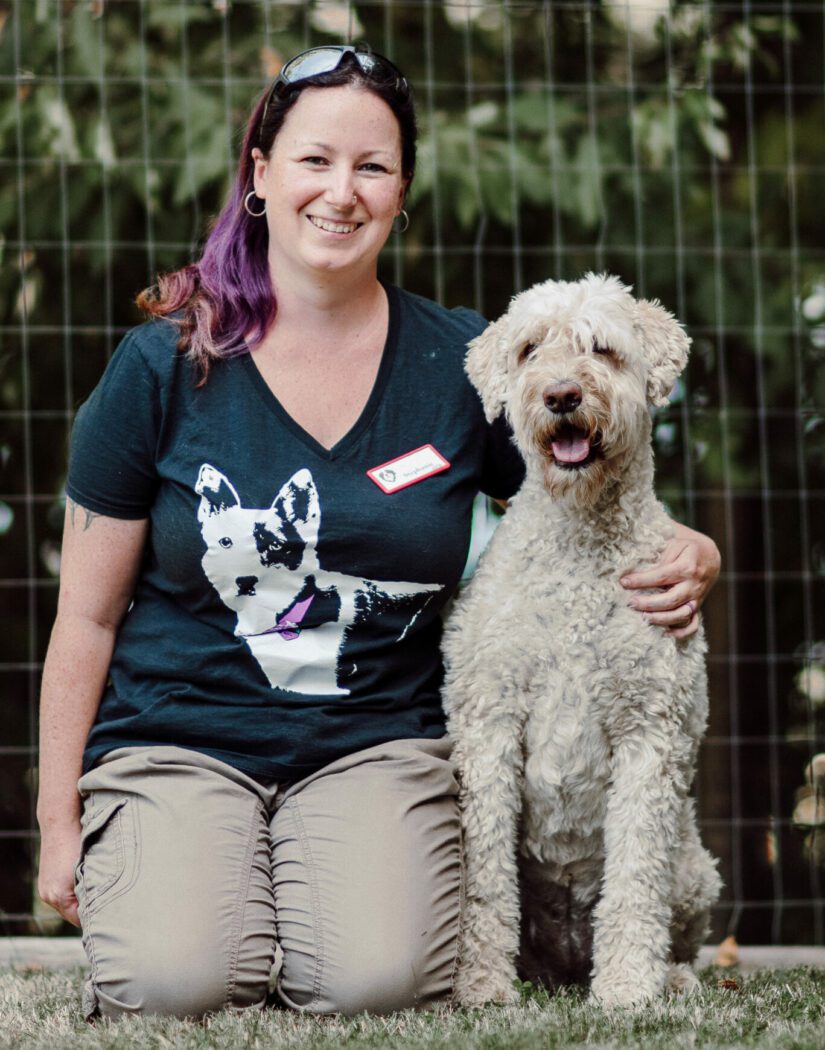 The BC SPCA created the AnimalKind accreditation program to help dog guardians find dog trainers who use science-based training methods and are committed to high animal welfare. Nicole Fenwick, manager, research and standards for the BC SPCA, says, "Dog training is unregulated in B.C. By recognizing companies like Nanaimo Pet Services that use humane and effective training methods instead of outdated techniques that can cause harm, the program is helping dogs and dog guardians."
Reimer Tiongson, who lives with her husband, nine-month-old baby and two dogs, Reuben and Abby, was a dental hygienist for 12 years before changing careers. "I wanted something different, and working with dogs was ideal," she says. "The business opportunity came up, and it was perfect timing. I took over the business and had a baby – it has been busy!"
In addition to dog training, Nanaimo Pet Services offers daycare and grooming. "We incorporate the same methods and philosophy into our daycare program," says Reimer Tiongson. "We want to create meaningful, positive connections with all the dogs in our care, while also helping the dogs become the best they can be."
The BC SPCA launched the first set of AnimalKind standards – for wildlife and rodent control companies – in 2018. Through a partnership with the UBC Animal Welfare Program, the BC SPCA, Vancouver Foundation, and the Peter Wall Institute for Advanced Studies provided funding to establish the program. AnimalKind standards for dog training – the second set of standards developed, were launched in January 2019.