The story of Mystic's horrific injuries has tugged at the heartstrings of one Vancouver Island woman.
Cat wanted to help Mystic after hearing he had been shot five times with BB gun pellets and came to the SPCA with a badly fractured leg. Mystic went through surgery to remove the BB pellets and needed to have his leg amputated in order to save his life.
Cat adopted Mystic and this shy black kitty is slowly getting used to being in a safe, quiet home.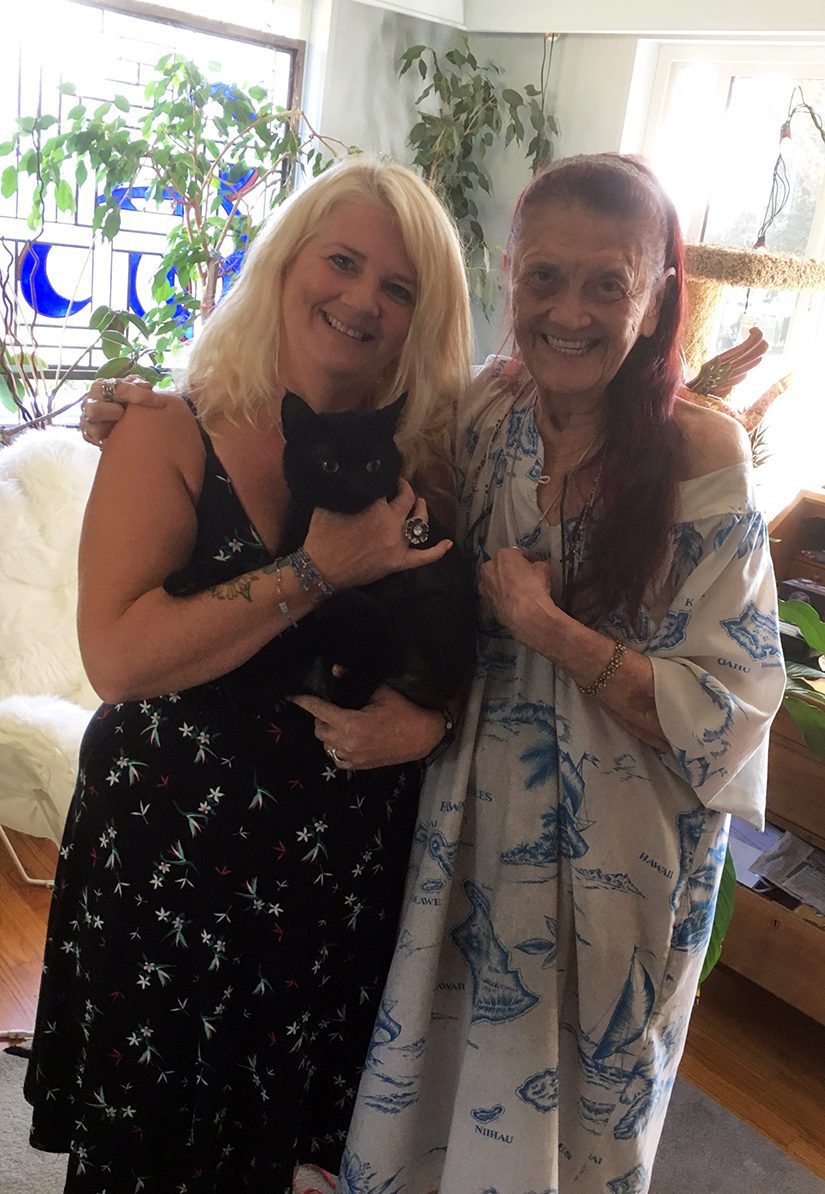 His new guardian built a custom litter box for this three-legged cat and spends two hours a day speaking softly to him and giving him lots of cuddles. Mystic got to keep his favourite blanket from the Nanaimo & District SPCA to help him feel comfortable in his new space. Cat is an experienced cat guardian, who has had cats all her life and plans to slowly introduce Mystic to her other furbaby, a cat named Mocha.
Thank you to all the BC SPCA supporters who followed this cat's story and donated to cover his medical costs.
Your kindness helps animals like Mystic overcome all obstacles and live their best lives.
Mystic was shot five times and needs your help to recover
Original Story: August 12, 2019
The BC SPCA's Nanaimo & District Branch is asking for your help with the costs of surgery for Mystic, who has been shot five times with BB pellets. There is an active cruelty investigation in Mystic's case to determine who would do such a thing to this poor cat.
X-rays revealed that Mystic has BB pellets lodged in his lower abdomen, front right leg, two near his spine, and one near his ribs. He could not put weight on his left hind leg and the vet determined that Mystic had a comminuted fracture of the left proximal tibia and fibula. Basically, the bones in his upper left hind leg had been broken into several pieces. This sweet four-year-old black cat will need surgery to remove the pellets and repair his hind leg.
"Mystic is a shy guy, who has been through a traumatic experience that has caused him a bit of anxiety," says SPCA Nanaimo & District branch manager Leon Davis. "With surgery and continued healing hopefully he will be relieved from his discomfort and be able to feel like a calm happy cat again."
Medical bills and associated care for Mystic will reach $1,674. He will need at least four weeks to heal before going up for adoption.
If you can help save Mystic and other animals in need at the Nanaimo SPCA, please visit spca.bc.ca/medicalemergency or visit the branch at 154 Westwood Rd, Nanaimo, 250-741-0778.