The BC SPCA is hoping you can help Maggie have a new leg up on life. The five-year-old cat was surrendered to a shelter with a mysterious wound on her hind leg that wasn't healing. What was discovered was far worse than expected. Maggie had a large, necrotic wound on her leg that had become so infected, maggots started to form inside.
Maggie was rushed into emergency surgery. She is on antibiotic treatments and will require ongoing medical care over the next few weeks. Because of the state of her wound, there is a possibility that her sutures might fail and she will need a follow up with additional surgery or even amputation.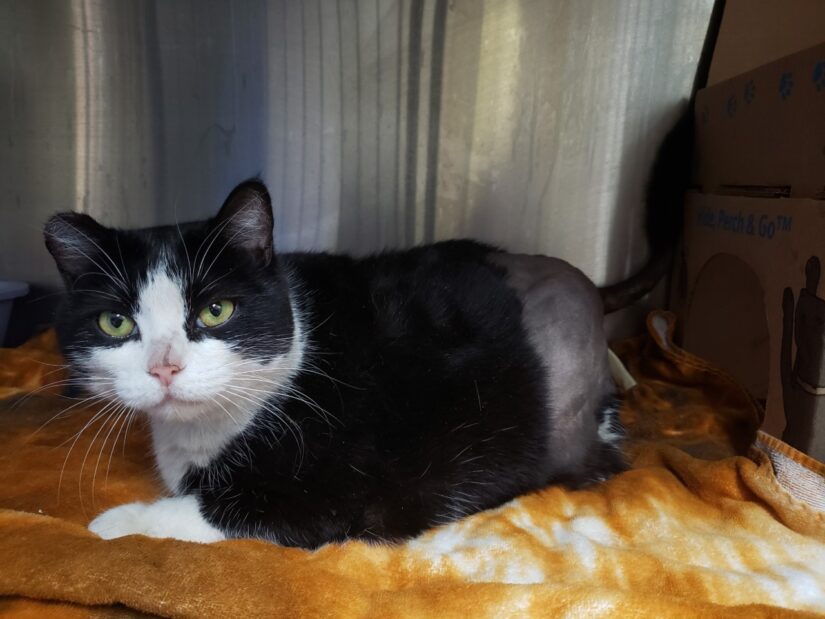 This adorable girl will need to spend several weeks in foster recovering from her injuries. She will also need to be on a special diet to help her lose weight, with antibiotics and pain control. Maggie's medical costs are estimated at $1600.
Despite all she is going through, her caregivers at the BC SPCA call her "gentle and affectionate" and "incredibly deserving at finding a family who will give her the love and attention she has always deserved."