Wilson, a senior, brown tabby cat, was found 14 kilometres into a logging road in Cranbrook by Good Samaritans.
"They spotted something strange in the snow and went to investigate," says Tia Yakimovitch, animal care supervisor at the East Kootenay BC SPCA. "As they got closer, they realized it was a cat and immediately brought him to our animal centre."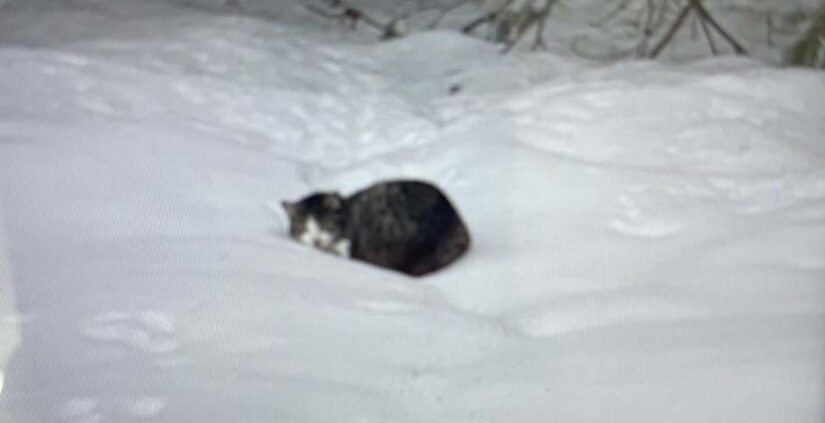 During intake, staff noticed a horrible smell and saw an open, circular wound on Wilson's chest. They immediately transported him to a local veterinarian where he was rushed into emergency surgery. While the veterinary team was performing the abdominal surgery they realized the wound was much more serious than they first thought. "The wound went into his abdomen and they had to remove a lot of dead and dying tissue," says Yakimovitch.
Wilson spent the night under observation and was then sent to a BC SPCA foster to recover, but his health issues were only just beginning. "There were problems with his stomach incision and while they were examining him, the vet discovered a new leg lesion," says Yakimovitch. Between appointments, an open wound appeared on Wilson's tail. It is believed that Wilson was experiencing thermal injuries most likely from being trapped somewhere in a recent cold snap. Unfortunately, Wilson's tail had to be amputated and he was kept at the vet's overnight.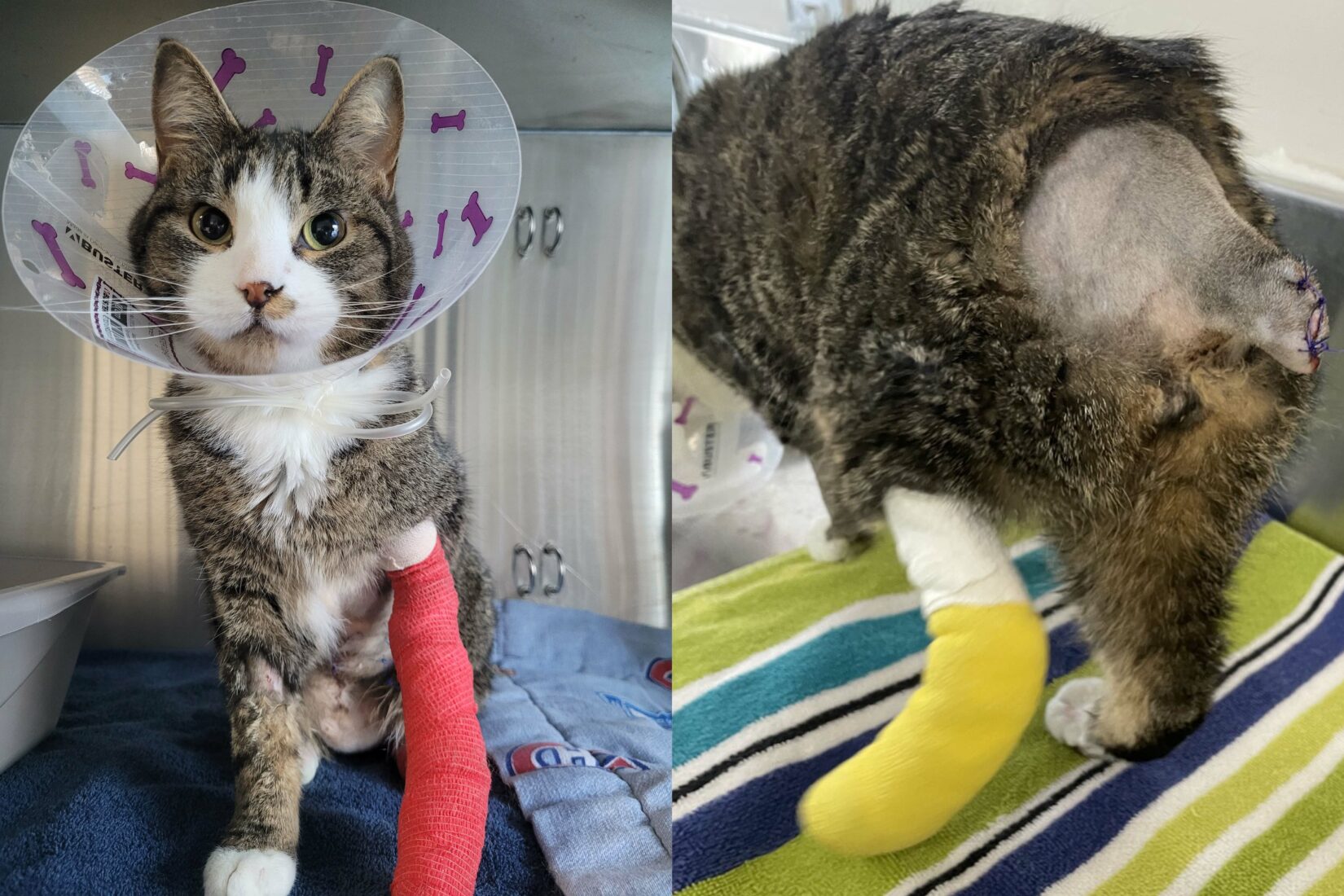 Wilson returned to the animal centre where his care continued with daily wound cleaning and visits to the veterinarian for bandage changes. "Despite all that he has been through, Wilson has the most positive attitude and the best personality," says Yakimovitch. "He gets up to greet staff and volunteers at his kennel door every time they walk in the room and he loves head scritches and sitting on laps."
As soon as Wilson has recovered from his injuries he will be available for adoption.