The BC SPCA is hoping you can help Daisy, a sweet, golden lab who was run over by a car and has extensive injuries.
"Daisy arrived at the shelter requiring urgent care," says Chloe MacBeth, manager, Chilliwack BC SPCA. "She had a large laceration on her hind leg, had a severe paw injury, her face was swollen, and she still had blood and tire tread marks on her face."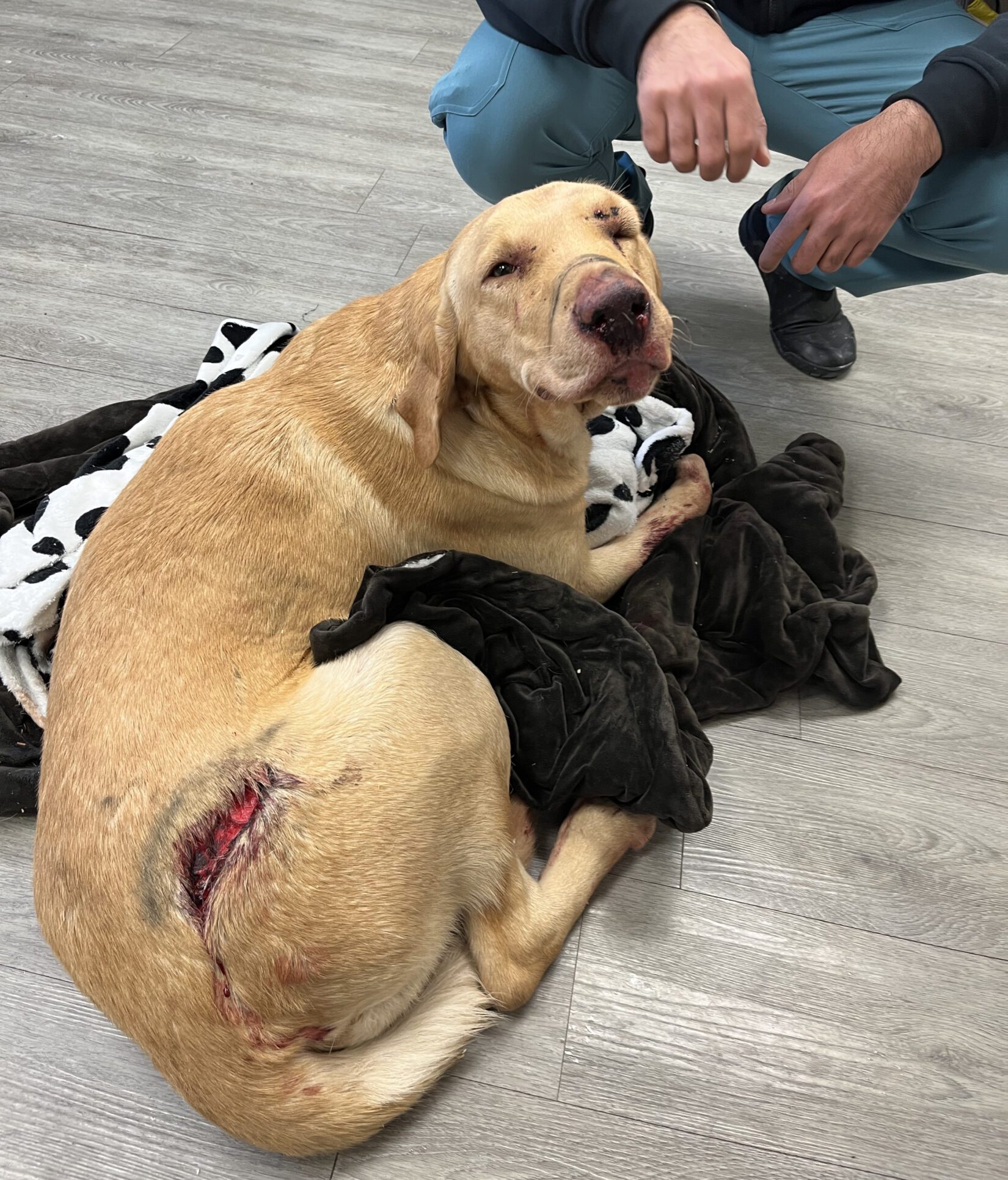 She was immediately brought to a veterinarian for treatment of her injuries.  It was determined that in addition to the laceration, she had many small skull fractures and would also require amputation of a number of toes on her rear paw that had been crushed by the car.
"Daisy was a breeding animal before she was surrendered to us," says MacBeth. "Despite everything she has been through, she has great energy and spirit and has been so good with vet staff and her foster family when she gets her daily wound care."
This young dog has received blood work, vaccinations, de-worming, pain control, radiographs, antibiotics and surgery. Her bandages will need to be changed every other day and she has a spay and possible physiotherapy ahead of her.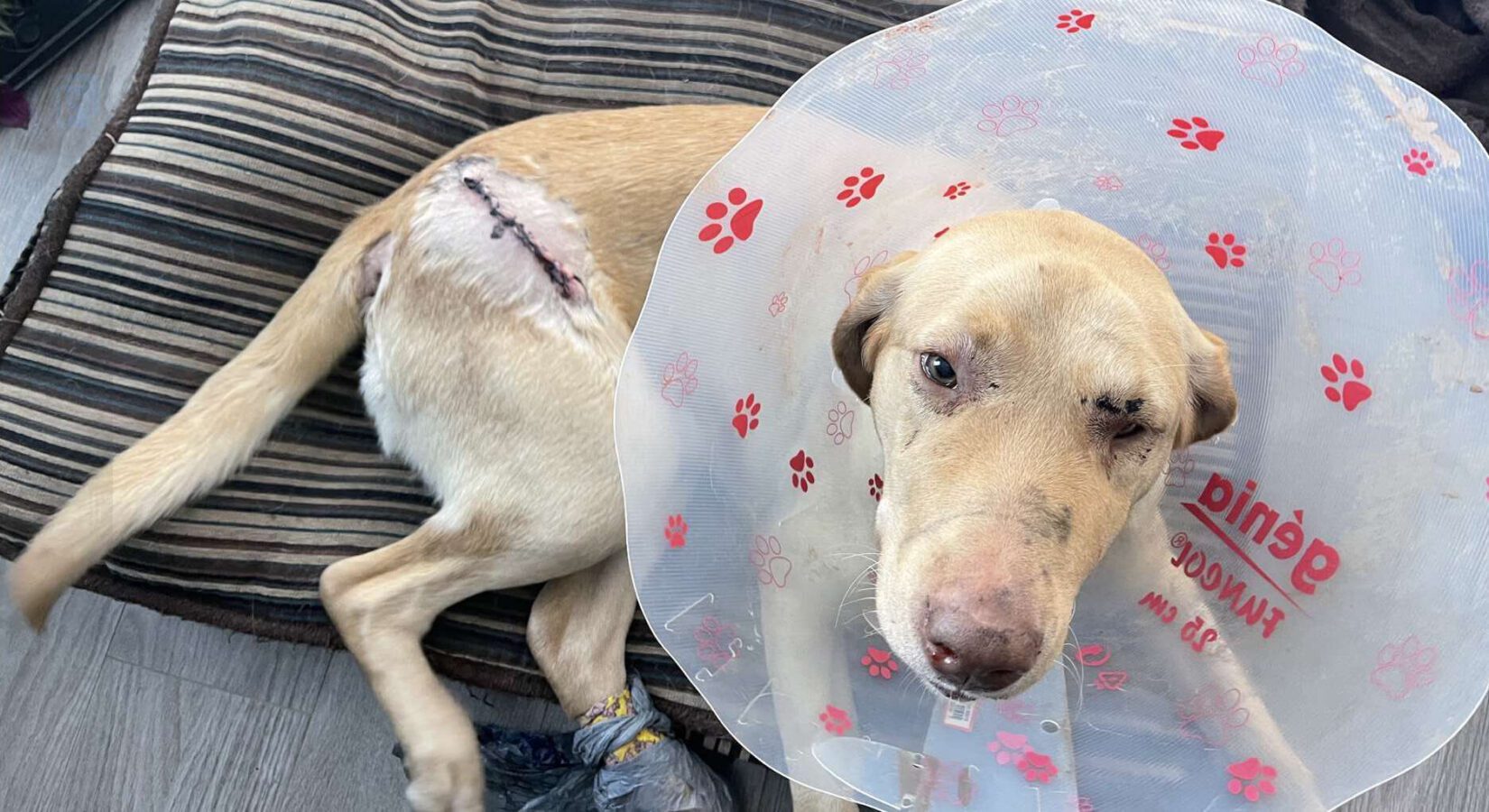 MacBeth says Daisy wants so badly to play and run outside and she looks forward to watching Daisy do just that.
Daisy will be in the BC SPCA's care for at least two months and possibly longer depending on how she heals from her injuries.