The BC SPCA's Vancouver Branch needs your help to cover medical costs for Maple, who came into SPCA care with a broken femur.
A call of concern to the BC SPCA Animal Helpline led animal protection officers to Maple's home. This four-month-old dachshund puppy fell down the stairs and snapped her left femur. With no pet insurance, or savings to spare, Maple couldn't receive the treatment she so desperately needed. Maple was surrendered to the SPCA where she received urgent medical care.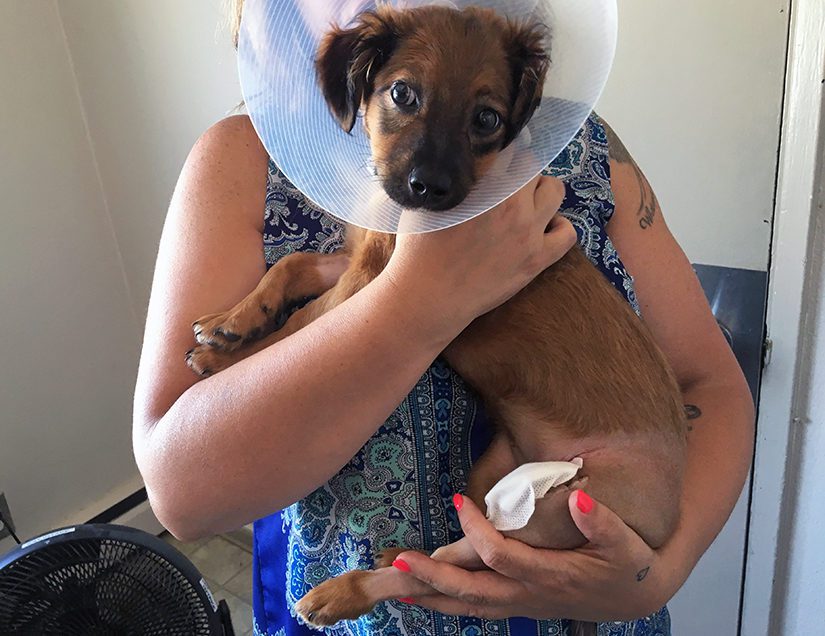 "Maple is super calm and affectionate," says SPCA Vancouver branch manager Jodi Dunlop. "She is on strict bed rest until she's fully healed and can't wait to play like a normal, healthy puppy."
Her medical bills, spay, vaccinations and daily care will cost about $4,330. She will spend at least a month recovering in a foster home before she is ready to find a forever home.
If you can help this puppy and other animals in need at the Vancouver SPCA, please visit spca.bc.ca/medicalemergency or visit the branch at 1205 East 7th Avenue, Vancouver, 604-879-7721.