As adoptions have slowed during the summer, there are more animals staying for longer periods in the BC SPCA's care. There is no time limit – they stay with us until they find a forever home.
"We believe that every animal can find their forever home, it just takes a little longer to find the perfect match for some of them," says Adrienne McBride, senior director, community animal centres.
The BC SPCA utilizes its roster of volunteer foster homes to house its long-term residents. "We want to keep animals mentally and physically strong as they wait to be adopted, so there are some fabulous fosters who will take on our long-term residents to give them a loving home environment," says McBride.
McBride adds that the animals are engaged in enrichment activities and positive reinforcement training when they are at the shelter and with their foster families.
There are a number of long-term residents currently in the BC SPCA's care. The numbers of day in care for these five featured animals ranges from 135 days to just under one year. They all deserve a loving home and a family to call their own. Learn more about these animals looking for their forever home and how to adopt them and find out more about becoming a foster.
Bella in Victoria
Unstoppable senior looking for companionship
Bella is a calm and loving American bulldog and boxer cross who would rather be around her people than home alone. She has been in the BC SPCA's care for 135 days. Before she went to a foster, Bella spent quite a bit of time in the Victoria shelter's office becoming an excellent receptionist and co-worker who loved to be by your side, sharing her toothy and slobbery grin.
This unstoppable senior has had some recent veterinary treatment. She had masses removed from her hind leg and belly. She has arthritis in most of her joints, and will need to remain on a joint sensitive diet, pain control and supplements to keep her comfortable.
Bella doesn't need long walks but she does need a regular and consistent schedule for her potty breaks. She enjoys playing with the two dogs in her foster home, but can be a bit picky when it comes to meeting new dogs. Bella is a bit hard of hearing but loves food so if she can't hear you when you call, if she sees you with a treat, she will head straight for you!
Nacho in Nanaimo
Quiet senior cat looking for someone to love her unconditionally in her golden years.
Nacho is a sixteen-year-old domestic short-hair cat who has been in the BC SPCA's care for 204 days. She is looking to spend her final years in a loving home.
Miss Nacho is quiet, shy and gentle natured. She likes to keep to herself and curl up in a warm place to take a nap. She has been thriving in her foster home, and loves to curl up in bed with her foster mom. She is a huge fan of mealtime and her catnip toys make her act like a kitten again.
This senior cat loves attention. She will let you know how happy she is with her constant purring. Nacho is experiencing some early renal insufficiency and is on a special vet prescribed diet. She will need a human who can keep her in tip, top shape.  She has never lived with any other animals or children, and prefers a quiet home where she can just relax and keep cozy.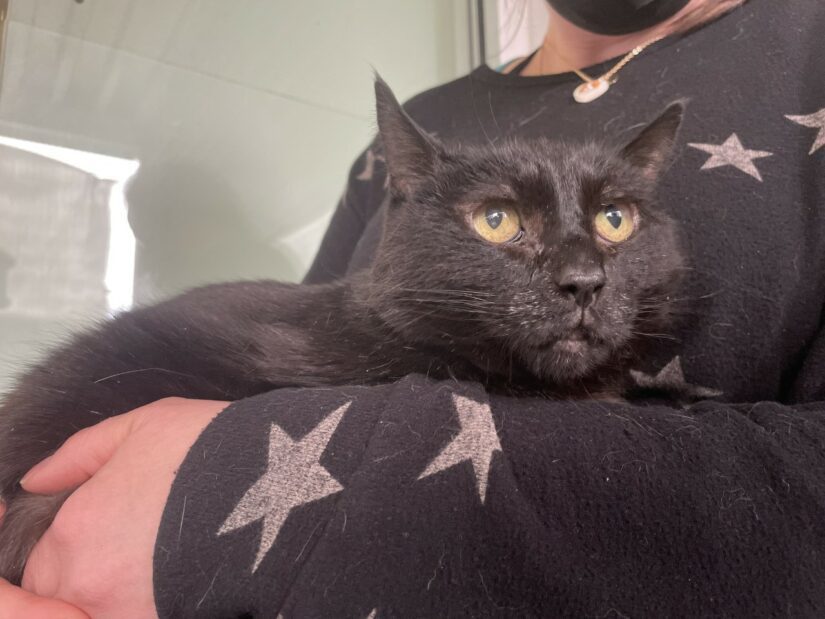 Rabunzel and Tinker Bun in Kelowna
Bonded dwarf rabbits who love snuggling and playing together have been looking for forever home for almost a year!
Rabunzel has the softest fur. She likes interactive toys and toilet paper rolls stuffed with hay. Tinker Bun has lots of personality. She loves treats and doting on Rabunzel, her sister. This bonded pair of dwarf rabbits were left abandoned at the front doors of the Penticton BC SPCA, 350 days ago, when they were approximately six-weeks-old. The rabbits were under-socialized when they came into the shelter but with patience and love, an amazing foster was able to socialize them. Rabunzel and Tinker Bun love to snuggle on laps on the couch and play with wooden chew toys. Their favourite game is hide and seek behind couch cushions and zooming around the living room, flopping down to take a nap when they are done.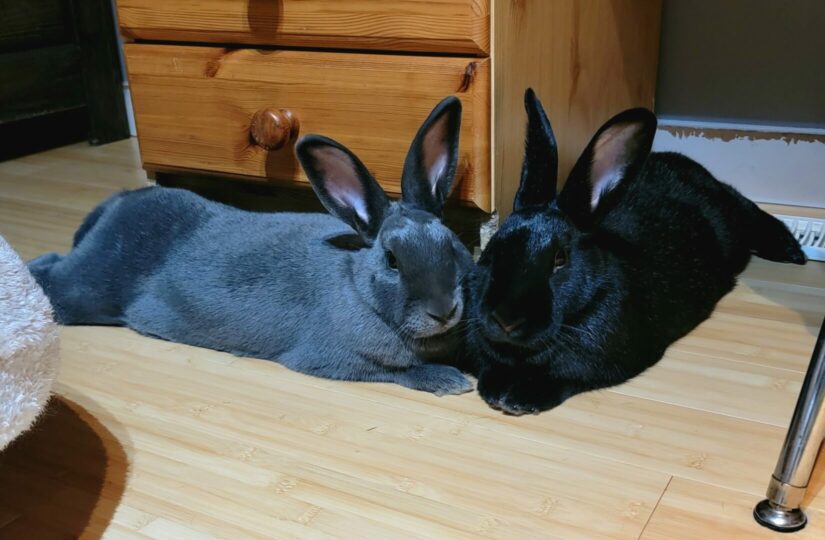 Sandra in Victoria
Broccoli loving gerbil looking for someone to help her live her best life
Sandra is a five-month-old gerbil who has been in the BC SPCA's care for 122 days. She loves to burrow and would do well in a spacious tank with deep bedding for her to dig through. Sandra is looking for a gerbil-savvy adopter who can slowly socialize her to handling. Sandra might be okay living as a single gerbil for the rest of her life, but she could learn to bond in the right environment. Sunflower seeds are her favourite treat and she loves to chew on cardboard toys, shredding them to pieces in minutes.