With thousands of people and animals still displaced due to wildfire evacuations in B.C., the BC SPCA has escalated its efforts to help.


Twenty-three special constables have been deployed to various areas within the Cariboo region to help rescue pets trapped behind evacuation lines, reuniting them with their guardians at check points.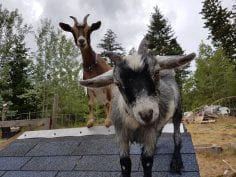 Officers are also ensuring that farm animals left behind have food, water and adequate shelter, and, if necessary, are being moved to safety.
"The community support for animals and pet guardians affected by the wildfires has been incredible," says BC SPCA general manager of community relations Lorie Chortyk.
"From opening their homes to displaced families and their pets to offering to walk dogs or do laundry at our evacuation site to donating money, the community's generosity has been truly inspiring and we are so grateful."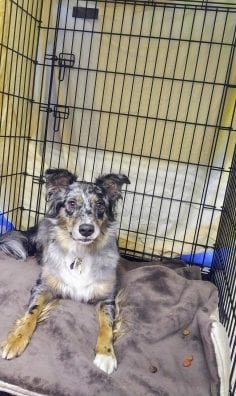 In addition to assisting with animal care sites set up by local emergency services in Prince George and Kamloops, the BC SPCA is operating an evacuation care site for dogs in Prince George and the society has transferred nearly 200 homeless animals in the SPCA's care in affected areas to other SPCA shelters to allow staff and volunteers to focus on the needs of evacuated animals.
The BC SPCA has also contacted large pet supply companies about shipping urgently needed pet food and supplies to evacuation centres, Chortyk notes, adding that PetSmart Charities™ of Canada has already generously provided more than $47,000 to help out.
"Our constables are dealing with a wide range of animals including dogs, cats, horses,  pigs, llamas, mules, birds and even a six-foot red tail python," she says.
The BC SPCA Animal Helpline (1-855-622-7722) is fielding calls from pet guardians in the Cariboo Regional District who require officers to attend, feed/water animals and remove animals, Chortyk says.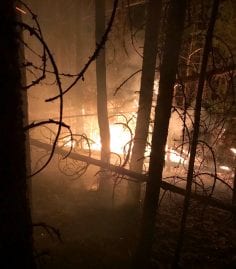 To date the Animal Helpline has managed 554 calls to assist animals in need.
In addition, the BC SPCA is also offering free spaces for kids in our week-long summer camps in areas where evacuated families are seeking shelter (as capacity allows) as well as free registration with the BC SPCA's BC Pet Registry for pet guardians affected by wildfire (use the offer code 'Reunite').
Those interested in donating specifically to the BC SPCA's wildfire efforts can visit spca.bc.ca/emergencyalert.