Life-like driftwood animals are coming to downtown Victoria in support of injured, sick and orphaned wildlife.
WILD BC!, an art show by artist Tanya Bub, will feature 30 life-sized sculptures of B.C. wildlife to raise funds and awareness for the BC SPCA's Wild ARC, a wildlife rehabilitation centre in Metchosin that helps nearly 3,000 injured and orphaned wild animals every year.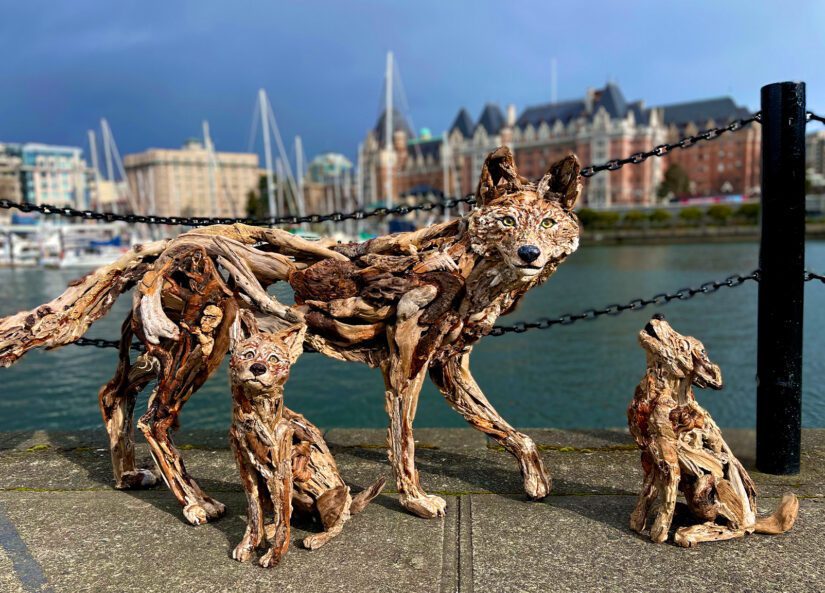 The exhibit, which includes indoor and outdoor displays at the Gage Gallery in Bastion Square, runs March 28 to April 16, with an all-welcome, free, meet-the-artist opening night on March 29 from 5 to 8 p.m., sponsored by Thrifty Foods and the Sea Cidery.
"My goal is to give people the experience of standing in front of a wild creature like a wolf or cougar without risk to either the person or the animals," says artist Tanya Bub. She says she hopes her art will create a "feeling of awe for the amazing creatures who share our province".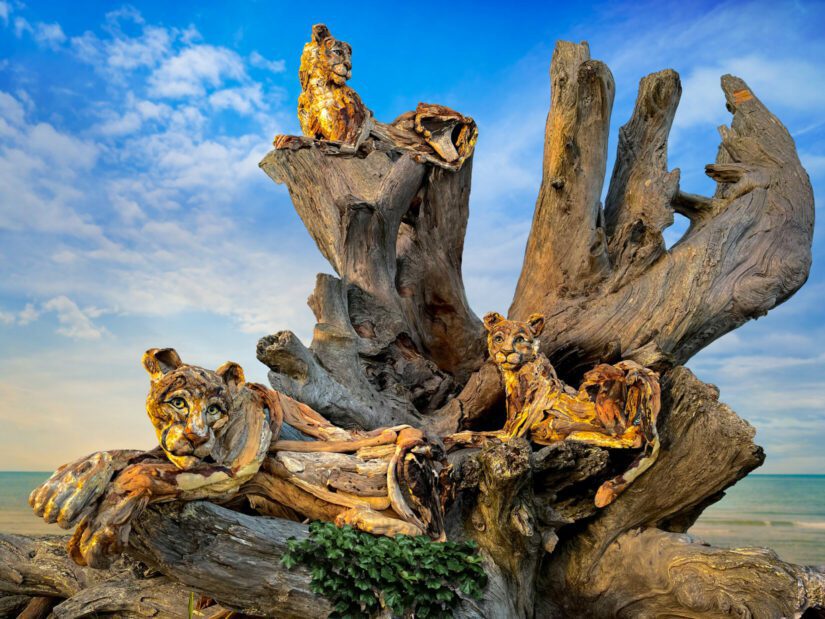 Bub hopes the exhibit will raise awareness about the important work being done at Wild ARC, which relies on donations from compassionate community members to save wild lives. Entry to the exhibit is free with 25% of art sale proceeds going directly to support Wild ARC's mission and an additional 25% going to the Gage Gallery to support local art.
School groups, with classes ranging from grade one through eight are booked to see the show, which will include a tour by the artist and a presentation by a Wild ARC representative.
Local television personalities, Ed Bain and Jeff King of Chek TV, are supporting the event with an Upside broadcast inviting the public to attend.
Visitors are encouraged to interact with the art, take and share selfies and read the "Did you know" facts to learn more about the depicted animals which include wolves, cougars, owls, eagles, herons, moose, deer, fox, whale, octopus, humming birds, squirrels, raccoons and more.