The BC SPCA's Maple Ridge Branch is asking for the public's help to cover the cost of surgery, pain medication and physiotherapy for a toy poodle called Lex.
Lex came into SPCA care with a broken left leg. He had previously broken his right leg, which his owners repaired but they did not think they could manage medical costs and the recovery process for a second time.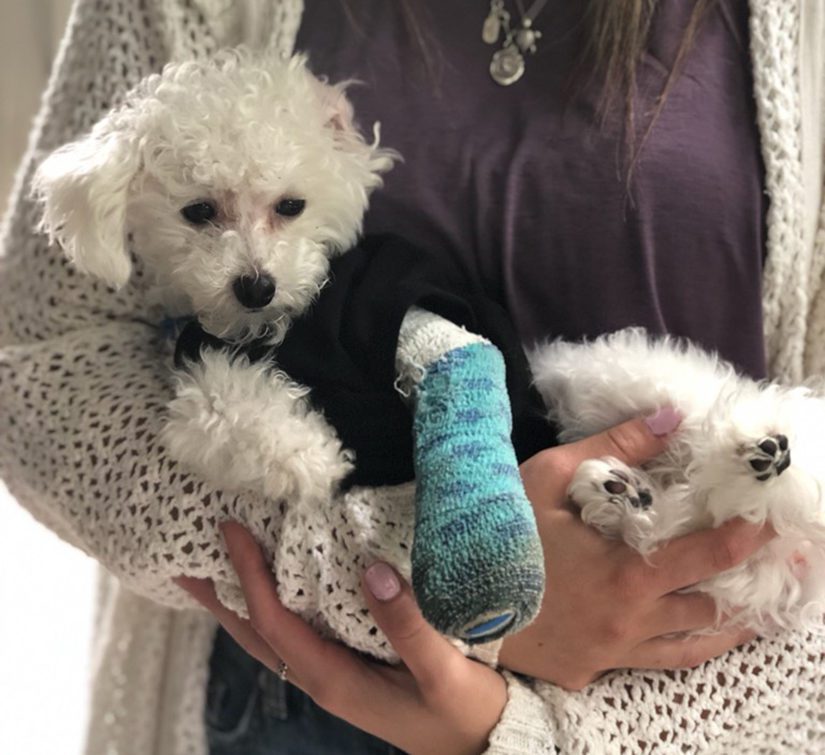 Lex has needed veterinary exams, fentanyl patches and Metacam for pain management. He's currently in a foster home while he waits for his surgery date and will need at least two months to recover before he's ready for adoption. His total cost of care is expected to reach $3,120.
"This sweet and fragile one-year-old dog has had a rough start to life," says SPCA Maple Ridge branch manager Krista Shaw. "He's affectionate and loves being held despite being in such pain."
If you can help Lex and other animals in need at the Maple Ridge SPCA, please visit spca.bc.ca/medicalemergency or visit the branch at 10235 Jackson Road, Maple Ridge, 604-463-9511.