The BC SPCA's Vancouver Branch is seeking your help with medical costs for a kitten who came in with a badly injured front leg.
This poor feline, now named Valerio, is receiving treatment for his wound at the BC SPCA Vancouver Animal Hospital and may require an amputation surgery.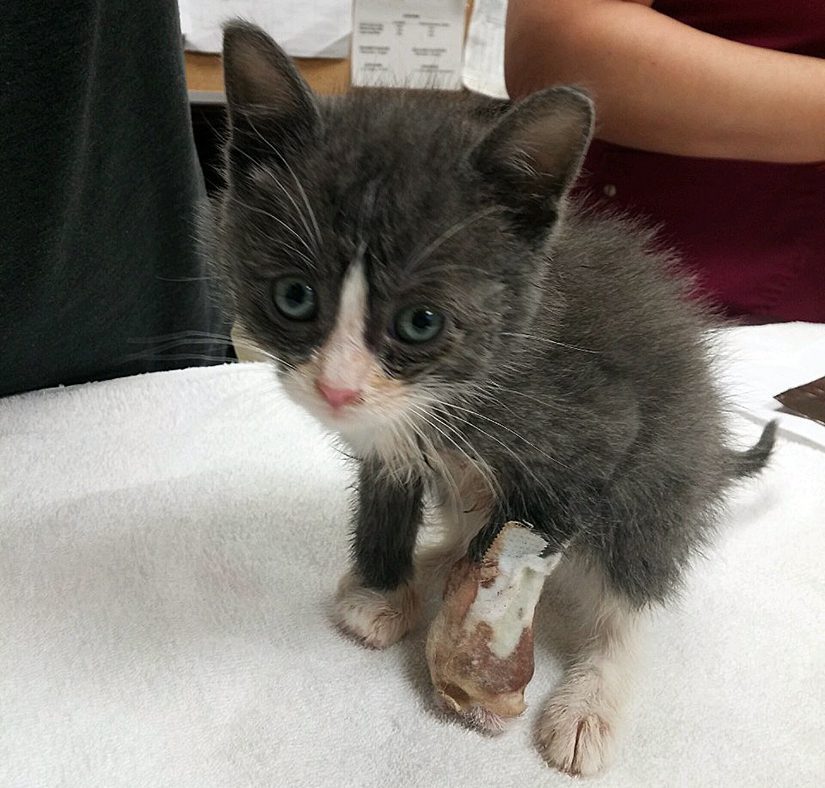 "This gorgeous, grey-haired kitten loves to cuddle and will fall asleep in your arms," says SPCA Vancouver branch manager Jodi Dunlop. "Valerio is simply and bundle of joy and such a cute, little nugget."
His medical bills and associated care will cost about $2,430. Valerio will spend at least one month recovering in SPCA care before being ready to be adopted.
If you can help this cat and other animals in need at the Vancouver SPCA, please visit spca.bc.ca/medicalemergency or visit the branch at 1205 East 7th Avenue, Vancouver, .604-879-7721.