Mother's Day reminds us to take time to cherish the important role mothers play in our lives. Here is one tale of a mother dog's devotion to her son and how she gives him the strength to overcome his own unique challenges.
Meet Keyka, a loving mother who is always there for her son Lucky who has special needs.
Lucky is mostly deaf and depends on his wonderful mom to help him feel comfortable in new situations and calm him down when he gets nervous.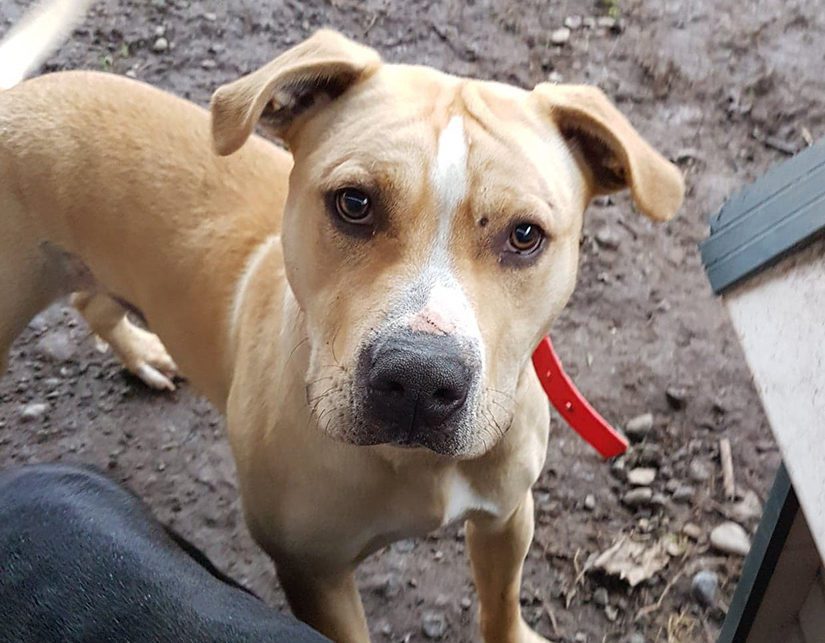 A mother does her best to be strong for her baby but at almost two-and-a-half years old, Keyka was struggling and needed help.
The young mom needed to have extensive knee surgery: a cruciate repair CBLO, tibial crest transplant and patella stabilization to ensure that she could run and play like a normal happy dog.
The SPCA reached out to the public for help and supporters fully funded all of Keyka's medical costs. Keyka was on daily pain medication to keep her comfortable while she was in care at the Abbotsford branch until she went in for her operation.
Lucky stayed by his mother's side as she recovered from her surgery in a foster home. Keyka had to be kept calm for the first few weeks to heal and wasn't allowed to play with Lucky but they were always together.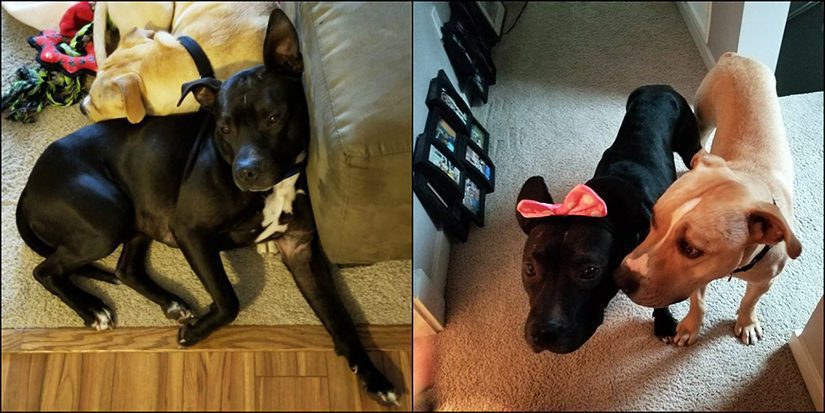 It didn't take long for Keyka to be on her paws again running, chasing and playing with Lucky. She regained mobility in her legs with the help of underwater treadmill training and her son has become more confident with the help of training classes.
Keyka and Lucky's foster family fell in love with them and decided to adopt the adorable pair. The dogs were nervous at first but quickly became comfortable and now sleep soundly in the living room curled up together every night.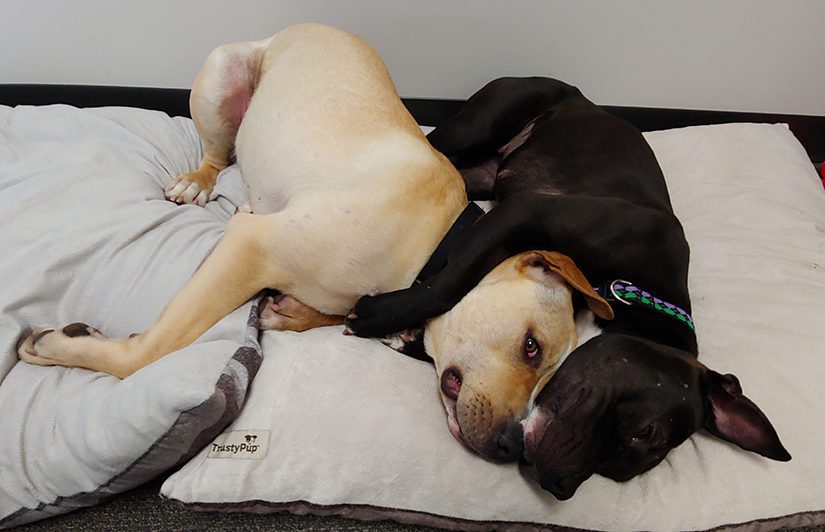 Keyka's guardians say she is a good girl who loves cuddling and belly rubs. She is a great listener and responds very well to commands. At a year and four-months-old, her son Lucky is an energetic boy who loves to play with other dogs and has learned some basic hand signals. His game of choice is 'chase me please.'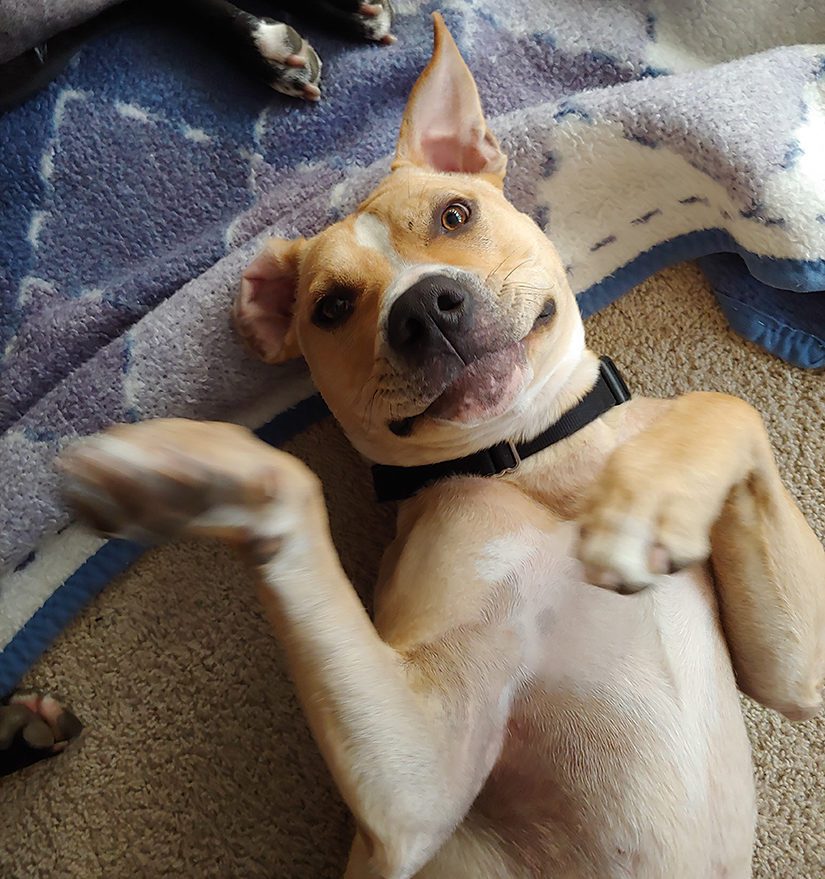 Keyka and Lucky accompany their guardian to the office most days to make sure they don't have to spend too much time alone. Their weekends are filled with adventures whether it's a hike, trip to the dog beach or romp in the park.
Their new family says they are full of energy. "Lucky is a whirling dirvish – like the Tasmanian devil, and Keyka is toughing it out on her surgically repaired knee. They are now part of the family and we are so fortunate to have found these two and given them a home."