Crown counsel has charged Kamloops resident Christopher Mathes with animal cruelty under the Criminal Code of Canada in the beating death of the family's Chihuahua-mix dog on Thanksgiving, 2015.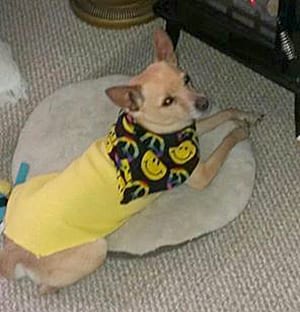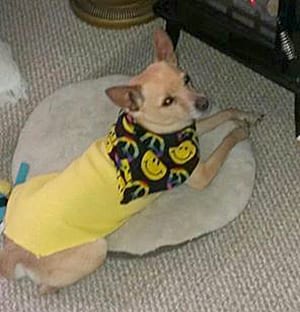 BC SPCA investigators say the incident occurred during a family dinner, when the five-year-old dog named Jersey bit a family member, causing a small wound.
"Mathes allegedly took the dog outside and beat him repeatedly over the head with a four-foot-long fence post," said BC SPCA chief prevention and enforcement officer Marcie Moriarty.
"The BC SPCA was alerted to the situation and found the dog buried in a cardboard box."
Moriarty said the necropsy performed on Jersey showed that the dog, who was adopted by the family through a rescue group, died of blunt force trauma caused by multiple blows to the head.
If convicted, Mathes faces a maximum fine of $75,000, up to five years in jail or up to a lifetime ban on owning animals.
The British Columbia Society for the Prevention of Cruelty to Animals is a not-for-profit organization reliant on public donations. Our mission is to protect and enhance the quality of life for domestic, farm and wild animals in B.C.