The Kamloops BC SPCA food bank has partnered with Chase Food Bank in an effort to help pet guardians affected by COVID-19. It's the latest community partnership for the shelter, which has joined up with several social service and community groups throughout the Thompson-Nicola Regional District since the pandemic started. 
"The BC SPCA in Kamloops serves a very large area, and with many small communities throughout," says Ashley Fontaine, Manager of Community Engagement of BC SPCA Kamloops. "Keeping pets with their families is crucial, especially during such challenging times and our pet food bank outreach goes a long way to helping people going through difficult times." 
Chase Food Bank, an organization which serves Chase and surrounding areas, currently assists approximately 200 clients a month and has seen a 400% increase of need as a result of the pandemic. 
"Providing both cat and dog food is a tremendous addition for our food bank clients," says Maureen McDonald, director of the Chase Food Bank. "Prior to our partnership with the BC SPCA, often clients ask for pet food and most times we didn't have anything."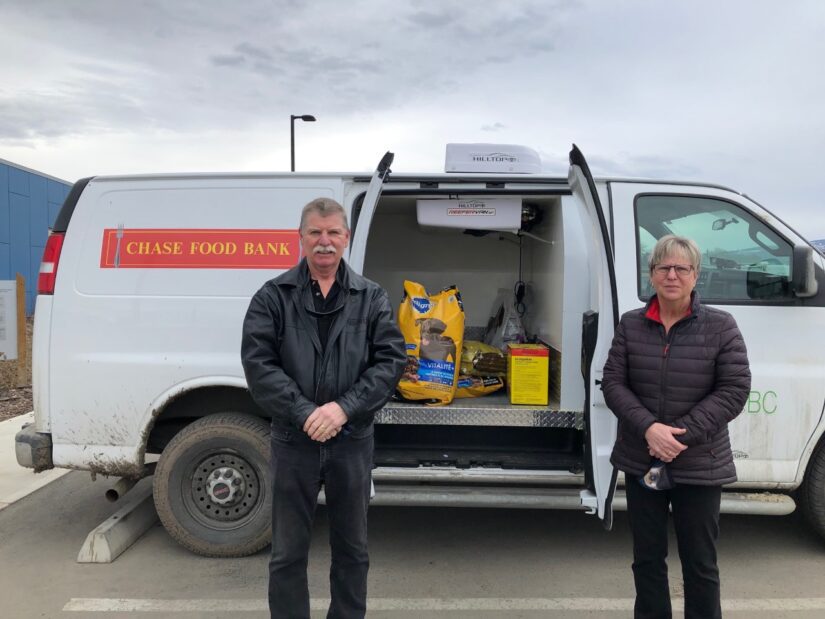 McDonald shares that her staff feels more fulfilled that they are able to assist with their clients' entire household's needs, including the needs of their pets, and as such, it alleviates additional stress for their clients. 
"This really demonstrates the value of this program and we want to thank all our supporters who provide the food that enables us to do this important food bank outreach work," says Fontaine. 
In the past year, the Kamloops BC SPCA has distributed more than 5,300 kilograms of kibble and more than 5,700 cans of food since the start of the pandemic. 
Pet food donations for the program can be dropped off in the donation bin at the front entrance of the Kamloops & District BC SPCA Community Animal Centre, 2816 Tranquille Road, between the hours of 8.30AM-4.30PM.