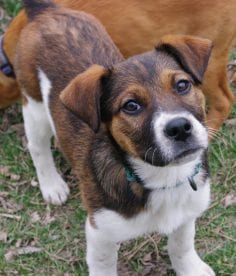 Sprout was one of three, four-month-old, Labrador retriever/pointer mix puppies living on a rural property near Kamloops.
The litter was surrendered to a Humane Officer from the BC SPCA Cruelty Investigations Department on March 30, 2017 and taken to the BC SPCA Kamloops & District Branch.
Within the week, all three puppies had left the shelter for good forever homes. This sweet girl went home on April 5, 2017.
Here is an update from her new family:
Sprout has been doing amazing since I adopted her. She has really come out of her shell and developed a huge personality.
I couldn't imagine a better adventuring partner. She loves going hiking, swimming and exploring new areas.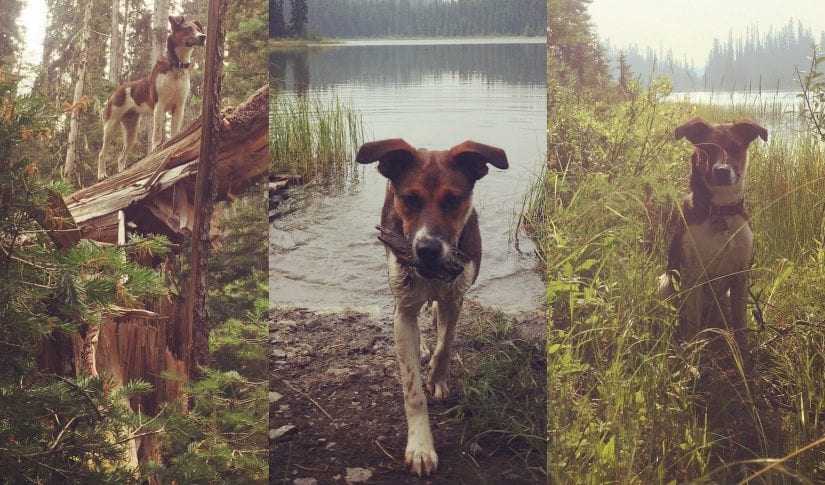 She is still sometimes shy when meeting new people but loves playing with all her friends at the dog park.
I've had her for about a year now and am very happy that I decided to adopt her!
Adopting a puppy is a big decision and life long commitment to the dog. Part of the adoption process at the BC SPCA involves ensuring that potential adopters understand that commitment.
We are so glad that Sprout found a wonderful home that understands her need for adventure. Thank you for being that home, we wish you both many happy years together.