The journey to the perfect home for a companion animal isn't always immediate, but sometimes the wait pays off. Such was the case for three-year-old Coonhound mix, Ricardo, and two-year-old Labrador Retriever mix, Pipka.
It's interesting how similar their paths had been.
Ricardo first came through the doors of our BC SPCA East Kootenay Community Animal Centre as a surrender in November of 2021. Due to life changes in his first adoptive home, Ricardo ended up being returned to our care a little over a month later.
Friendly but fearful, Ricardo would tremble and tuck his tail when approached. His gentle, sensitive heart needed lots of reassurance that he would be loved and treated well. He thrived on walks, adventures, cuddles and naps and the only thing he couldn't tolerate was not getting enough attention.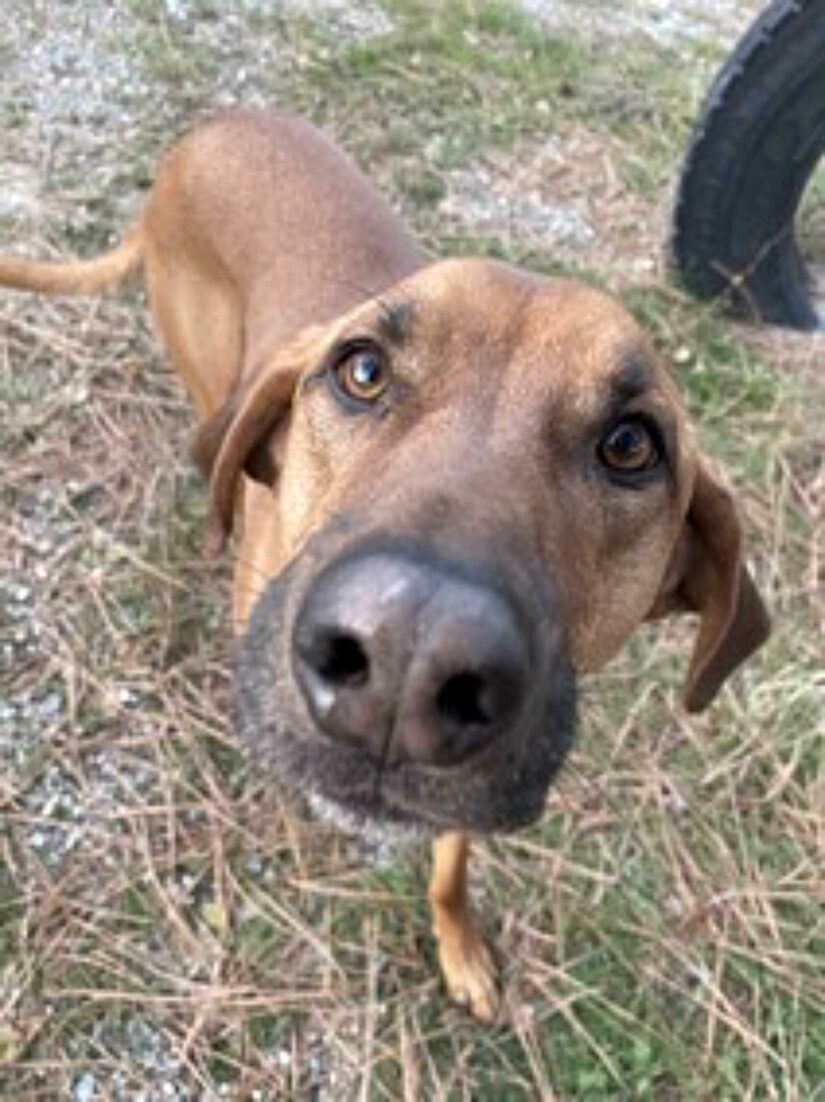 Pipka first came to the BC SPCA Kamloops Community Animal Centre in January of 2022 with her unwanted litter of five. This gal also loved outdoor adventures, cuddles and kisses, but was anxious in the shelter and her highly energetic nature made her a bit rowdy and sassy. She too had been adopted and returned as her exuberant behaviour was more than her second owner could handle.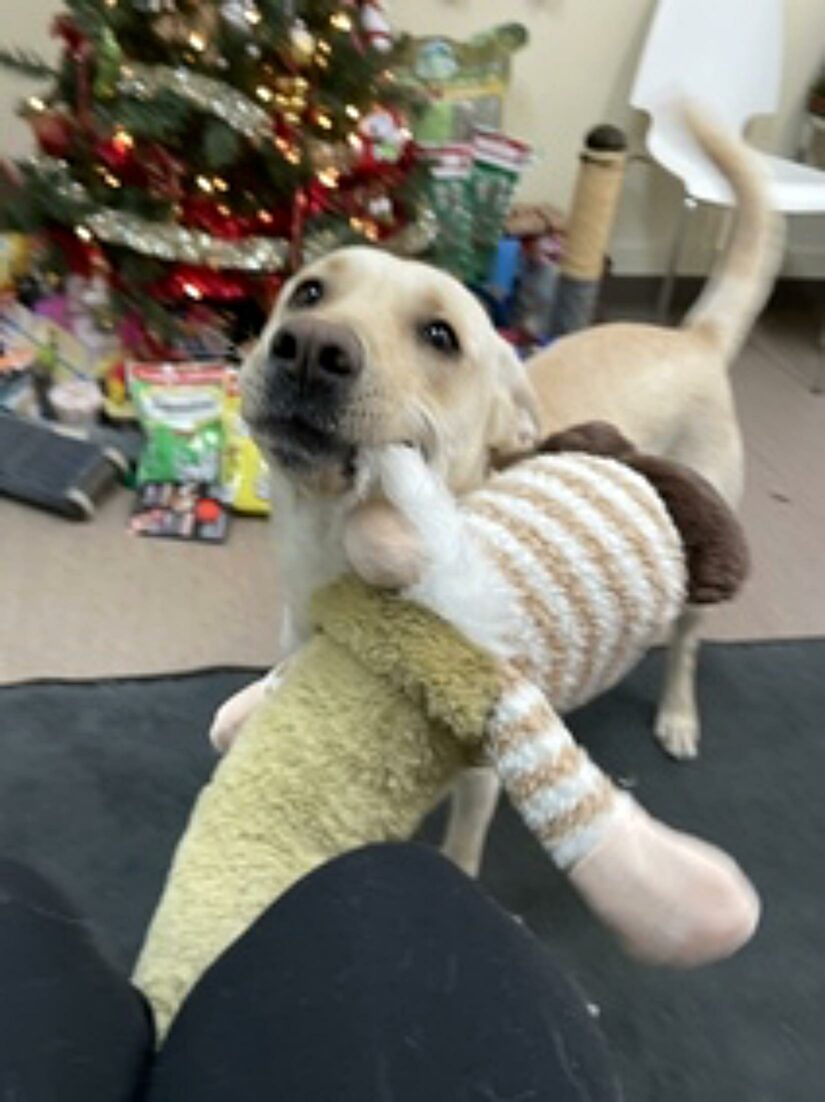 In their respective shelters, neither dog had had much success getting along with other dogs, but when they both ended up being transferred to the BC SPCA Kelowna Community Animal Centre in early 2022 it was like their meeting was always meant to happen.
The two were so attached to each other that a family who came to meet one on February 12, 2022 could not bear to leave without both. Here is their story:
"We lost our dog Jacobo in January 2021. He was the best boy and left a big void in our home.
We thought we didn't want another dog, until we decided to look online. We saw Ricardo on the BC SPCA East Kootenay Community Animal Centre website.
I contacted the shelter to see if they could transfer him to Kamloops, so we could meet him halfway. Unfortunately they were unable to and we decided to keep looking.
A few weeks later I stumbled upon Ricardo's profile on the BC SPCA Kelowna Community Animal Centre website. Our family knew we wanted him.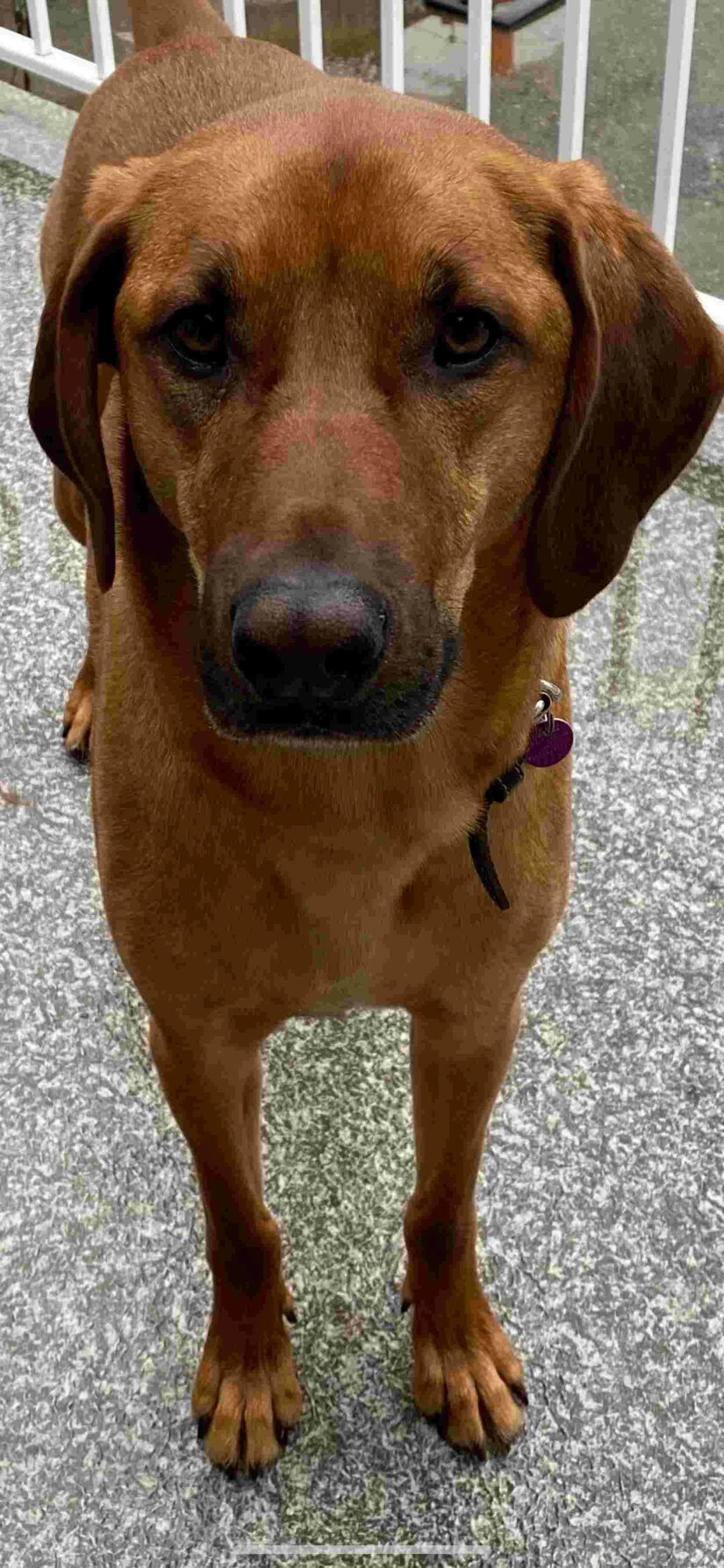 One of the ladies at the shelter told us he had been transferred with another dog named Pipka. My dad looked at her profile and contemplated adopting her. We went to Kelowna to adopt Ricardo and meet Pipka.
After seeing the two play together, we decided to adopt them BOTH!
Pipka and Ricardo are inseparable. They play everyday. Blaze, our older dog, took a few weeks to adjust to the two, but now he enjoys their company. Pipka loves to give Blaze kisses in the morning and evening. Blaze has taken the role of Pipka's boyfriend.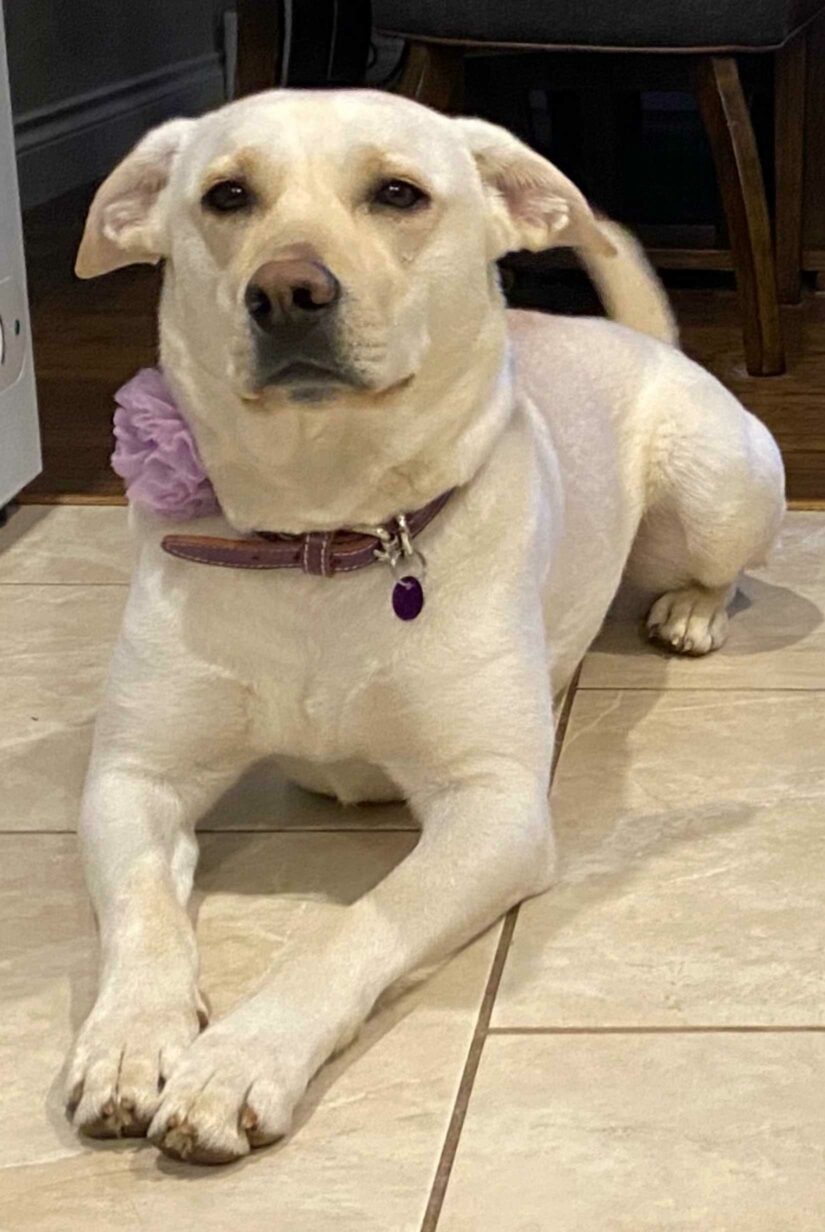 Ricardo is very spoiled. He refuses to sleep anywhere but on the bed and needs love and attention every second of the day. He is the sweetest, most gentle and loving dog. He needs nothing but your time and affection.
We made the best decision when we decided to adopt the two of them."
This is a happy ending right out of a fairy 'tail'. It fills our hearts with joy to see how you have filled the hearts of these two once forsaken pups.
We are so grateful that when you walked into our shelter that you brought enough love to go around for these fast friends. Thank you for choosing to adopt both Ricardo and Pipka.
May the cuddles and adventures continue for many years to come.
Have you adopted an animal from the BC SPCA and want to share your joy with others? Submit your adoption story!
Resources for dog guardians
How do I welcome a new dog home?
Tips for 5 common dog training challenges