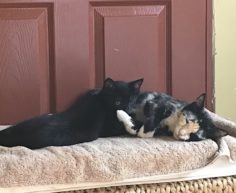 We're pretty passionate when it comes to keeping bonded pairs of animals together.
We come across animals that are surrendered from the same household, and other times we pick up strays that found each other and formed a friendship outside in the world.
Sometimes they are emotional support pals for one another, sometimes they are siblings and sometimes they are mother and son.
Marcie was just on the lookout for a single, young kitten to adopt into their family, primarily for her son.
When Marcie entered the BC SPCA Kelowna Branch in August 2019, she found the perfect, playful black kitten, Sven—who happened to be bonded to his calico mother, Mustang.
Perhaps seeing her own mother-son bond reflected in this pair, Marcie couldn't help but adopt them both. She has now written to us with an update on how they are settling in:
My purpose in visiting the BC SPCA Kelowna Branch was to look for a young cat to adopt for my son. There were several options to consider, including Sven, who was a little younger than I was looking for. Sven's mom, Mustang, was also looking for a home.
Our house already had two cats and a dog. However, when I went to meet Sven, the mom-and-son bond was readily apparent. Mustang's calm demeanour and extraordinary gentleness won me over. It was official—we became a household of four cats!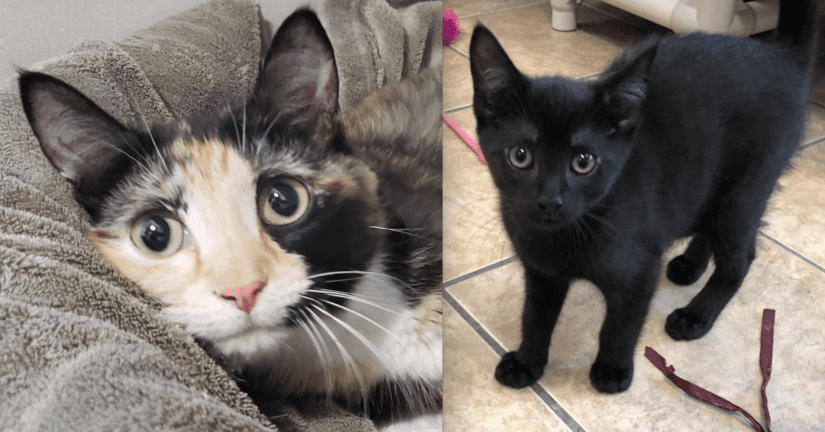 Since bringing Mustang and Sven into our home there have been some obstacles. Our two existing cats were mildly ruffled by their presence.
Mustang and Sven have taken up residence in my son's room, where they sleep every night, snuggled under the covers beside him. During the day, they have free roam of the house and very large deck.
Mustang has taken a keen liking to one of the cat perches beside a window overlooking the lake. She relaxes there with treats and catnip (which my son has discovered she loves) and ample supplies. When she is ready to rest, she summons Sven with a trill and leads him downstairs to their lair for a snack and nap.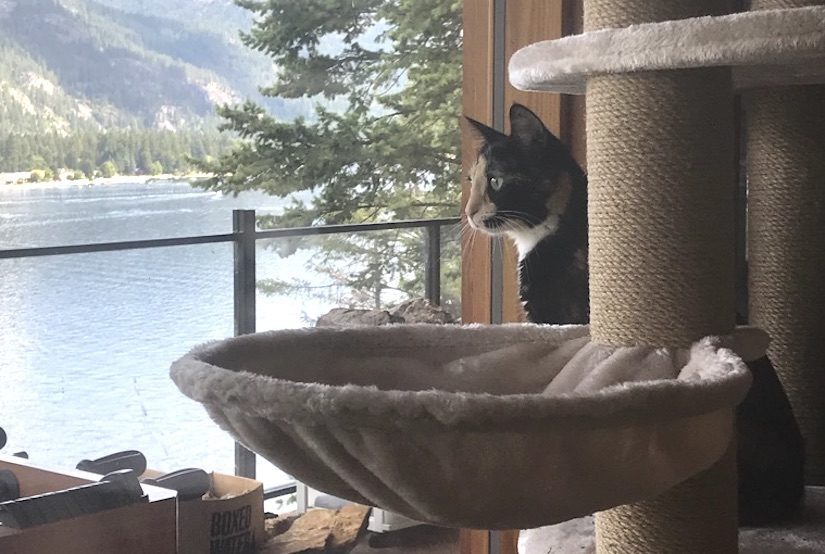 Sven is a delight and provides considerable entertainment with his antics. He follows my son around the house, finding something to play with wherever he goes.
Although he is still fearful of our aging Golden Retriever, Sven's unassuming, bold personality already greatly enhances our lives.
Thank you so much to everyone at the BC SPCA for taking such good care of these two darlings.
Thank you to you and your family, Marcie, for taking on the care of these wonderful felines. We are so grateful you chose to adopt a bonded pair. We can see that they find comfort and happiness with each other in their new loving home and will continue to enhance your lives for many years to come.
Have you adopted an animal from the BC SPCA and want to share your joy with others? Submit your adoption story!