What if your pet was injured and suffering but you weren't able to help them? This was the case recently for the family of Jax, a boxer-cross whose leg was broken when he was struck by a vehicle. Jax's family was in the midst of a fire evacuation in their hometown of Lytton when the accident occurred and they weren't able to get their beloved dog to a veterinary clinic. They reached out to Emergency Services in Cache Creek, who called the BC SPCA for help.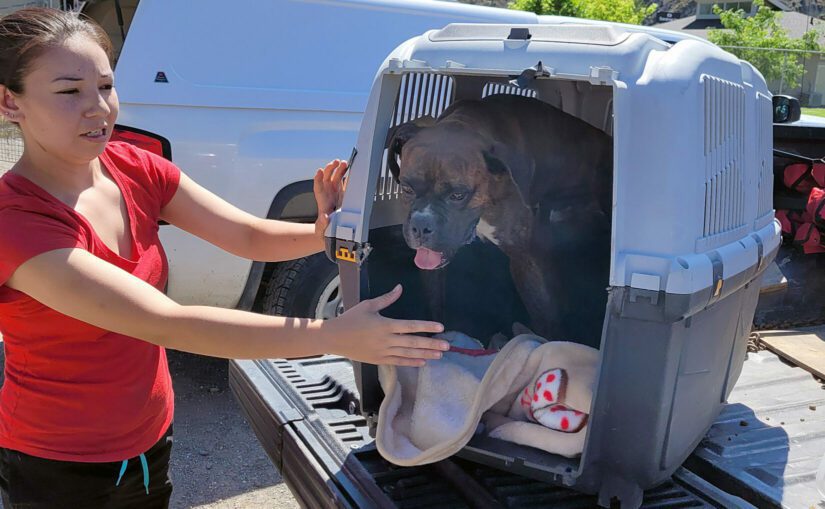 "One of our animal protection officers, Constable Kent Kokoska, immediately drove out to meet the family and brought Jax back to Kamloops for veterinary treatment," says Sarah Gerow of the BC SPCA in Kamloops. Jax was assessed by specialists and underwent surgery to repair his broken leg. He was then transferred to the SPCA for post-operative care during his recovery. Jax's medical costs were covered by the BC SPCA and once he was healthy, he was driven home to be reunited with his relieved family.
Const. Kokoska, a veteran SPCA animal protection officer, says working with pet guardians to provide help and resources is a key part of his job. "We're so glad when families like Jax's reach out to us. We know that people love their pets and sometimes they just need a little help. If we can provide support – whether it's bringing them free pet food, offering transport or access to veterinary care, or even just providing information on how to care for their pet – we want to do whatever we can to keep pets and families together.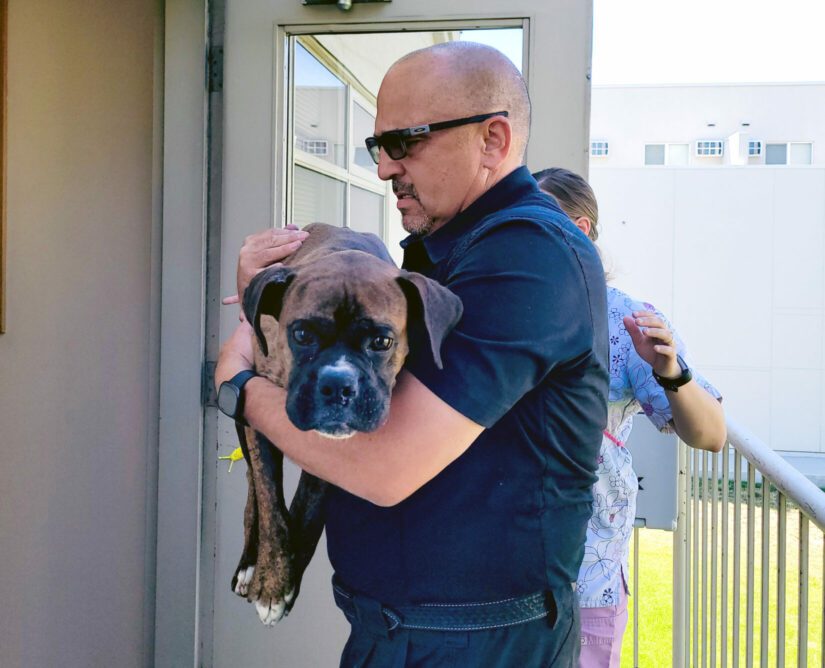 Kokoska notes that while SPCA officers respond to thousands of complaints of animal neglect or distress each year, it is better for everyone involved if a situation can be resolved through support. "There are many situations where animals have to be removed from violent or neglectful situations in order to relieve their distress and to protect them from future suffering," he says. "But in other cases, people have temporarily fallen on hard times or have health issues that have impacted their ability to provide care. If someone wants to do the right thing for their pet, we're here to help and to preserve that bond that is so important to both the animal and their guardian."