At the end of last year, Elsa was rescued by a kind-hearted truck driver travelling on an icy winter road in Northern B.C. who witnessed her suffer two direct hits from an oncoming vehicle.

At the time, the truck driver had no idea what the little dark spot on the road was, and it broke his heart to find Elsa, clinging to life, frozen to the ground, unable to move. No one knows how this little cat ended up on this road in the cold, but the truck driver knew she needed immediate care if she was going to survive. He freed her from the road and headed to the nearest vet clinic.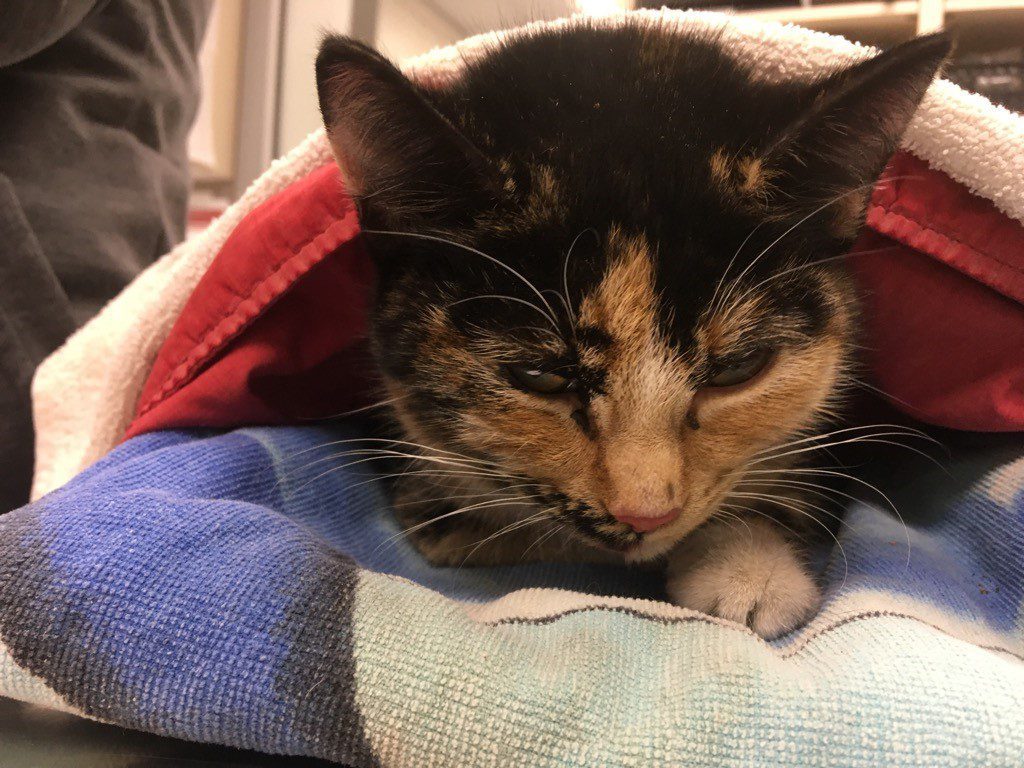 Fearing the worst when they heard her story, the veterinarians began emergency treatment for hypothermia. Elsa defied the odds and responded so well to her treatment that as soon as she was able she began purring and kneading the vet's smocks.
She would go on to get treatment for a severe fracture directly below the knee joint and skin wounds from the road rash.
Elsa, found alone on an icy, cold road now spends her day sleeping by the fireplace, playing with her "feline brothers". She adores them.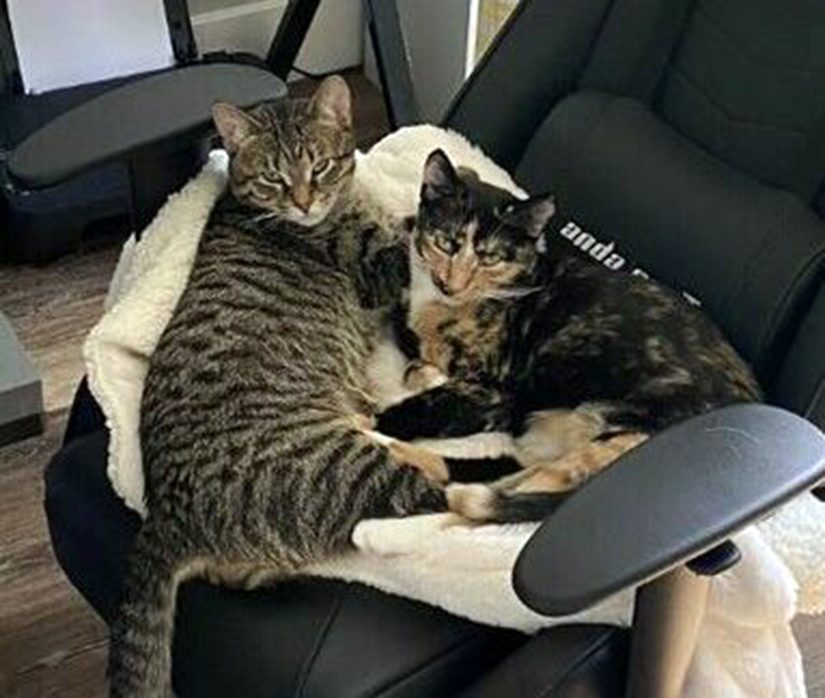 She has warmed up to her human family as well. When she first arrived she wouldn't go onto her new mom's bed but now she loves to leap up in the morning and wake Kiara for breakfast and then come back for a snuggle.
"The first time she came up and snuggled into my arm, I was over the moon," says Kiara.
Elsa loves playing with feathers and mice toys. "I can't wait for her first Christmas," says her new mom. "We have already started buying things for the cats. She's definitely getting spoiled."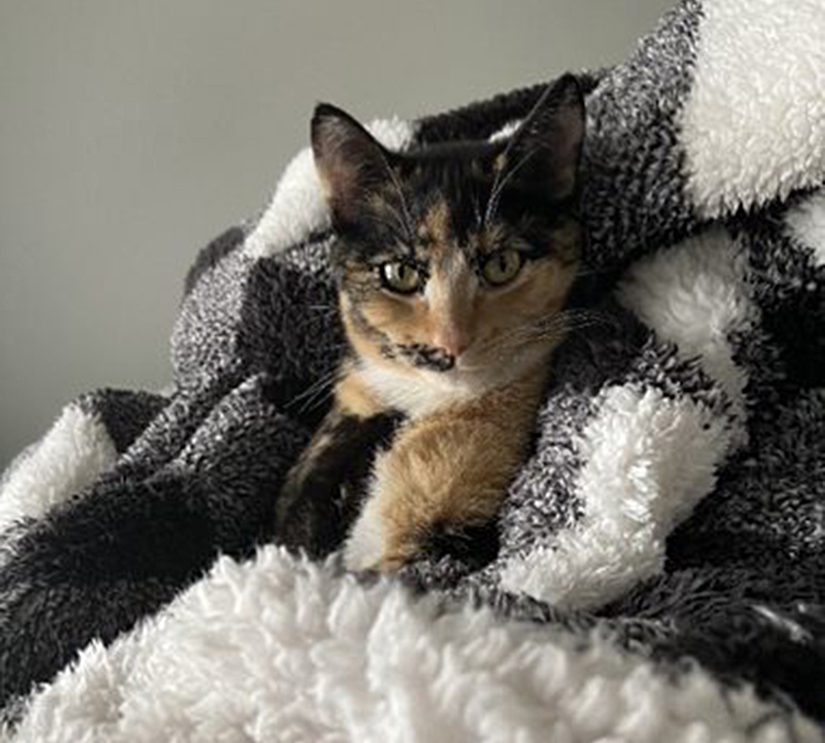 In terms of her injuries, Elsa can walk on her leg, but when she sits down it sticks out. "It is my favourite feature about her," she says. "She also chirps like a bird instead of meowing. She's one of a kind."
This miracle cat, named by BC SPCA supporters, is living her best life.
"I am so happy to have our little girl," says Kiara. "And I am so thankful to everyone who helped her because that is what makes it possible for her to be here with us today."