Stories about human-animal interactions are common in neighbourhoods around B.C., where people co-exist with urban wildlife. People want to do the right thing when encountering rodents and other wildlife around their homes, but lack of information and expertise can lead to unqualified people offering harmful pest control services.
This is why the BC SPCA celebrates the success of Lower Mainland company AAA Wildlife Control, that only uses humane methods for wildlife and rodent control. For the past five years, AAA Wildlife Control has been recognized by the BC SPCA with the AnimalKind accreditation, the only company in the region to hold the accreditation.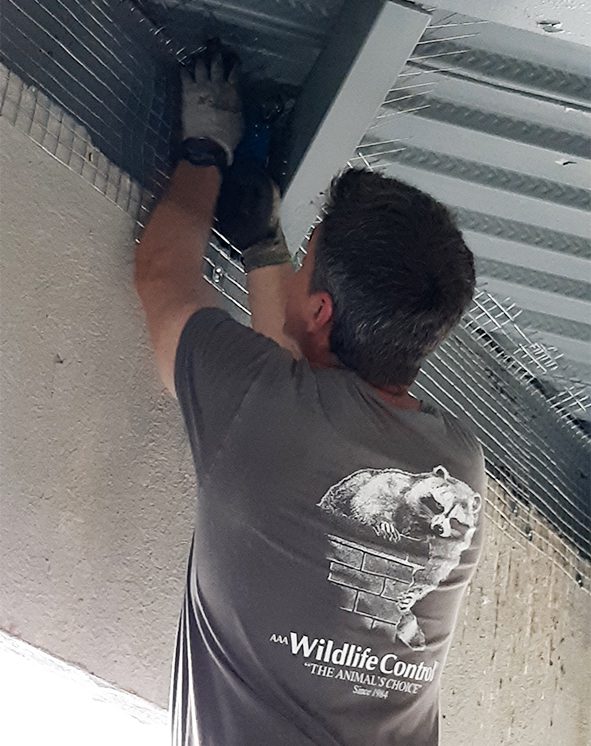 The BC SPCA created the AnimalKind program to provide information about animal-friendly methods for wildlife and rodent control, connect people with companies that use humane methods, and ultimately help decrease animal suffering. AAA Wildlife Control was the first company to receive BC SPCA AnimalKind accreditation five years ago. Nicole Fenwick, manager, research and standards for the BC SPCA, says, "The BC SPCA created the program to show people that there are humane, effective alternatives available that provide long-term solutions for wildlife control and help prevent human-animal conflicts widespread. We are proud to be associated with AAA Wildlife Control, who show the industry that you can choose to use humane control methods and still run a very successful business."
AAA Wildlife Control was established in Vancouver in 1993 at a time when ethical, humane wildlife control in the region was scarcely available. Since the start, Randy Celinski, AAA Wildlife Control's owner, has maintained a more progressive approach than conventional pest control companies by using wildlife-friendly methods. However, the industry is shifting and is being pushed to improve thanks to the public's growing expectation that harms to wildlife will be minimized and the 2021 temporary ban on the sale and use of second-generation anticoagulant rodenticides or SGARs in B.C. Celinski says, "There appears to be less trapping, less pest control companies dealing with wildlife during baby seasons to some degree, and less poisons with the current GVRD restrictions." There is still work to do, and when asked about other changes needed to protect urban wildlife, Celinski's response is clear, "Licensing of wildlife control companies."
Dr. Sara Dubois, director, science and policy for the BC SPCA, says, "Through the years, I have witnessed the development of wildlife control in B.C., and it is incredibly inspiring to see how AAA Wildlife Control has raised the bar for the industry. Since AAA Wildlife Control opened in Vancouver, Randy and his team have proven that a business can be responsible and implement humane practices without risking the business' viability. The BC SPCA recognizes AAA as a leader in its field and a model for the community. Their work is a testament to the impact humane wildlife control has in preventing animal suffering."
The BC SPCA launched the AnimalKind standards for wildlife and rodent control companies in 2018. Through a partnership with the UBC Animal Welfare Program, the BC SPCA, Vancouver Foundation, and the Peter Wall Institute for Advanced Studies provided funding to establish the program. The AnimalKind standards for dog training – the second set of standards developed, were launched in January 2019.
Learn more about AnimalKind accreditation, rodenticide-free rodent control and accredited companies at animalkind.ca.