As an evidence-based organization, the BC SPCA relies on scientific and professional knowledge to guide operation of its facilities, inform strategic community partnerships, raise awareness and educate the public, and make credible animal welfare policy recommendations to government and animal industries.
The BC SPCA has supported research that tries to understand and improve the lives of animals for over 20 years, most notably by becoming a founding partner in the creation of the University of British Columbia Animal Welfare Program (UBC AWP) in 1997. Since then, the BC SPCA has used UBC AWP research findings to improve the lives of animals in our care as well as those we advocate for, and hired numerous graduates as staff experts and program contractors. BC SPCA experts are now helping the next generation of animal welfare leaders by supporting their research projects.
To guide the future of animal welfare research in Canada, the BC SPCA took a further step by committing in our 2019-2023 Strategic Plan to the goal of directly investing in research that supports animal welfare advancements and evaluates the success of humane initiatives under the INSPIRE pillar. This research will take place by our own staff experts, through undergraduate and graduate students mentored by our staff, and under the guidance of a new NSERC/BC SPCA Industrial Research Chair in Companion Animal Welfare at the UBC AWP, Dr. Sasha Protopopova, hired in August 2019.
Meet some of the current student researchers
Bailey Eagan – MSc student in Applied Animal Biology – UBC Animal Welfare Program
Cats enter Canadian animal shelters in the greatest numbers, and their transition into a shelter environment is very stressful. Through a partnership with Zoetis, the BC SPCA was able to leverage funding to directly support a graduate student in January 2017 to study shelter cat welfare issues through a matching Mitacs fellowship. Bailey came to UBC with a background in biology, having marine mammal research and veterinary clinic experience. Her passion for companion animals led her to start the first in-shelter research at the BC SPCA in many years. Dr. Emilia Gordon, a veterinarian who manages the BC SPCA's provincial shelter medicine program, serves on Bailey's graduate committee.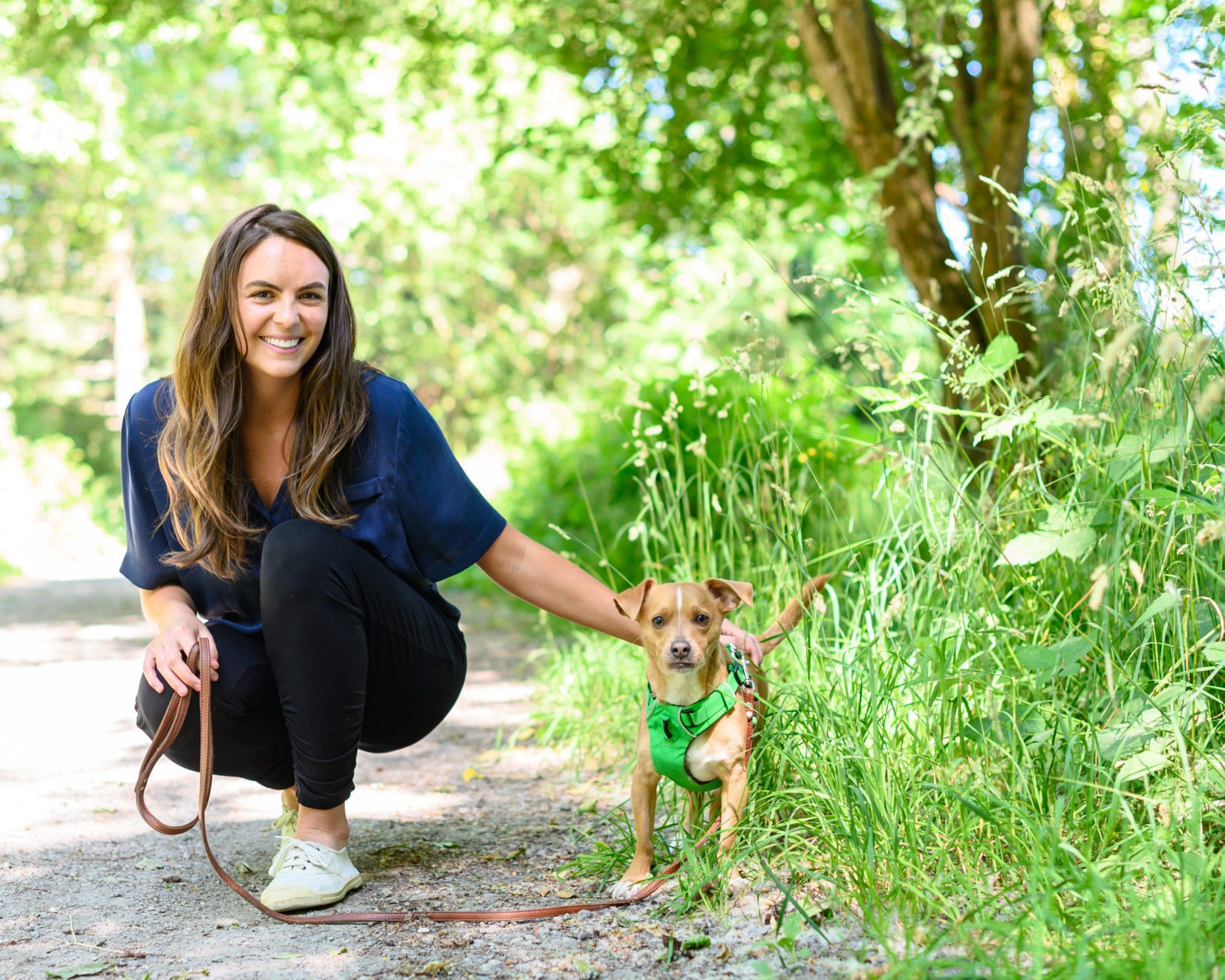 Existing shelter cat welfare research often focuses on the cage size and setup. Studies on the larger room environment and how it affects cat welfare are lacking. Bailey's research focused on stress and adaptation to the shelter environment in cats, specifically focusing on noise and behavioural responses to noise. She studied sources and levels of noise cats are exposed to day and night in our care. One of her other projects reviewed a decade of shelter intake and guardian surrender trends across BC SPCA shelters, to better understand how to overcome barriers to keeping pets with their guardians. Bailey is currently writing up her findings and will be defending her thesis this summer.
Keen on applying her knowledge of animal welfare science and behaviour to practice, Bailey also trained to become an AnimalKind auditor in July 2019 to help the BC SPCA evaluate humane businesses. In September 2020, Bailey will be starting a PhD with the BC SPCA's Chair in Companion Animal Welfare Dr. Sasha Protopopova, to further study in-shelter housing and management of cats.
Nadia Xenakis – MSc student in Applied Animal Biology – UBC Animal Welfare Program
After many years working with companion animals in veterinary clinics and a municipal shelters, Nadia expanded her animal experiences by working with local farm animals and helping other researchers with farm animal research. During her UBC undergraduate degree in 2016, Nadia also took an applied animal biology practicum class with Dr. Sara Dubois, BC SPCA Chief Scientific Officer at a local wildlife rehabilitation centre. She later became a research volunteer at the BC SPCA in 2018 and was the perfect person to take on an exciting new project – pigeon birth control!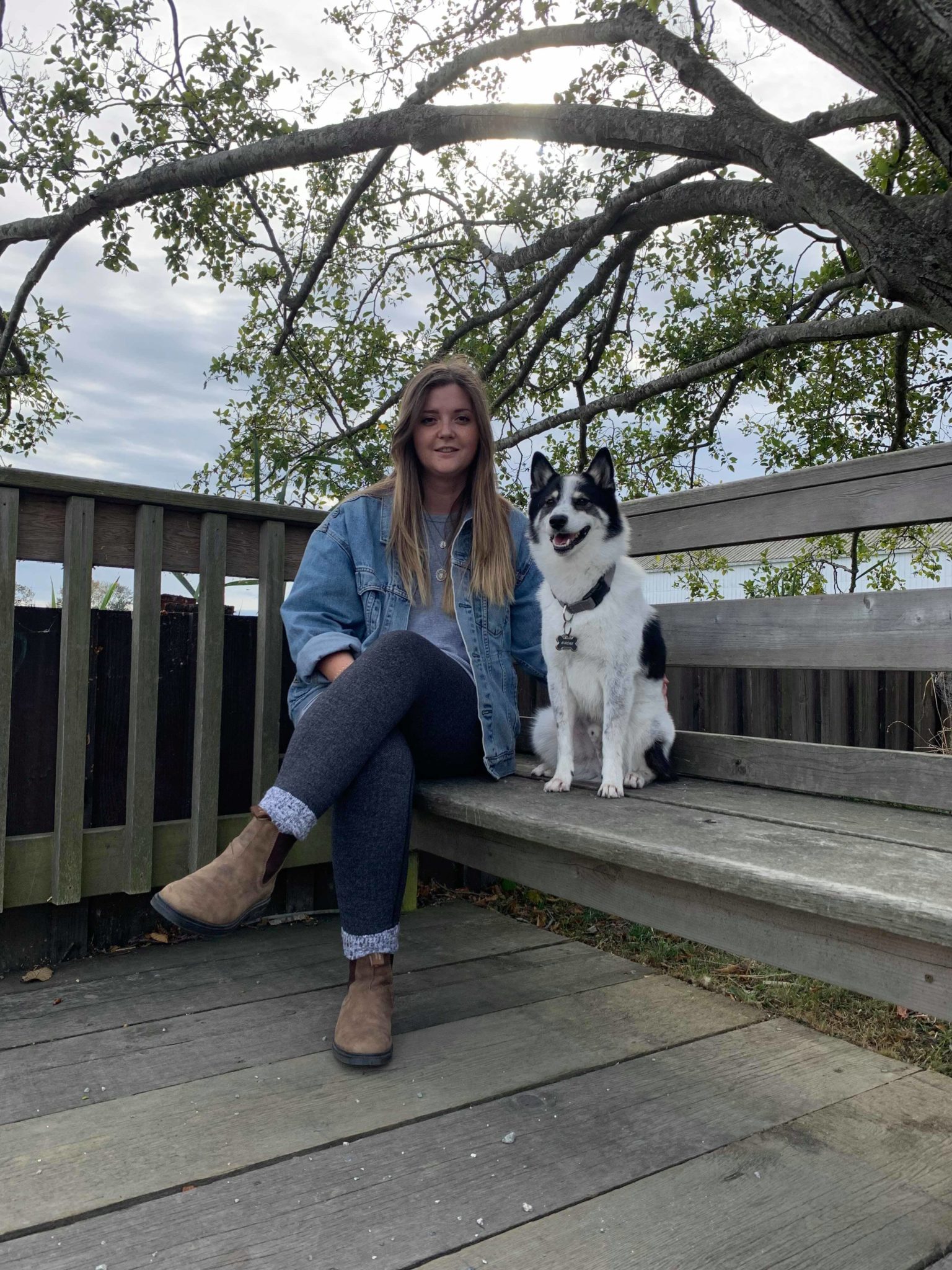 Pigeons pose a public health and safety risk when in large numbers, and nowhere is it more obvious than at local transit stations. Through a partnership with Translink, the BC SPCA received a Mitacs fellowship to support this work through an MSc project that would monitor the effects of a pigeon contraception, OvoControl. Used for many years in other countries, the product was approved in Canada for use in May 2018 and the BC SPCA had already been in discussions with Translink to become a potential test site. In January 2019, Nadia started her MSc research in the UBC AWP using video monitoring and ovocontrol feeder usage at Translink Skytrain stations and will continue data collection into early 2021 with Dr. Dubois on her graduate committee.
This research project could help Translink and other agencies who spend significantly on pest control measures to maintain infrastructure, consider more humane options. The BC SPCA's AnimalKind Wildlife & Pest Control Program developed humane standards for industry and new applied research on lesser-known products like OvoControl will help companies to make that switch.
Erin Ryan – MSc student in Applied Animal Biology – UBC Animal Welfare Program
Erin's research path started at the BC SPCA when she was hired in December 2014 to support wildlife welfare projects and later AnimalKind programs with BC SPCA Chief Scientific Officer Dr. Sara Dubois. After learning what knowledge gaps in humane wildlife control still existed, she went back to school in September 2019 for her MSc at the UBC AWP with Dr. Dubois on her committee. Erin's experience at the BC SPCA formed the basis for her research plans to study humane rodent traps and possible effects on other animals, using video monitoring.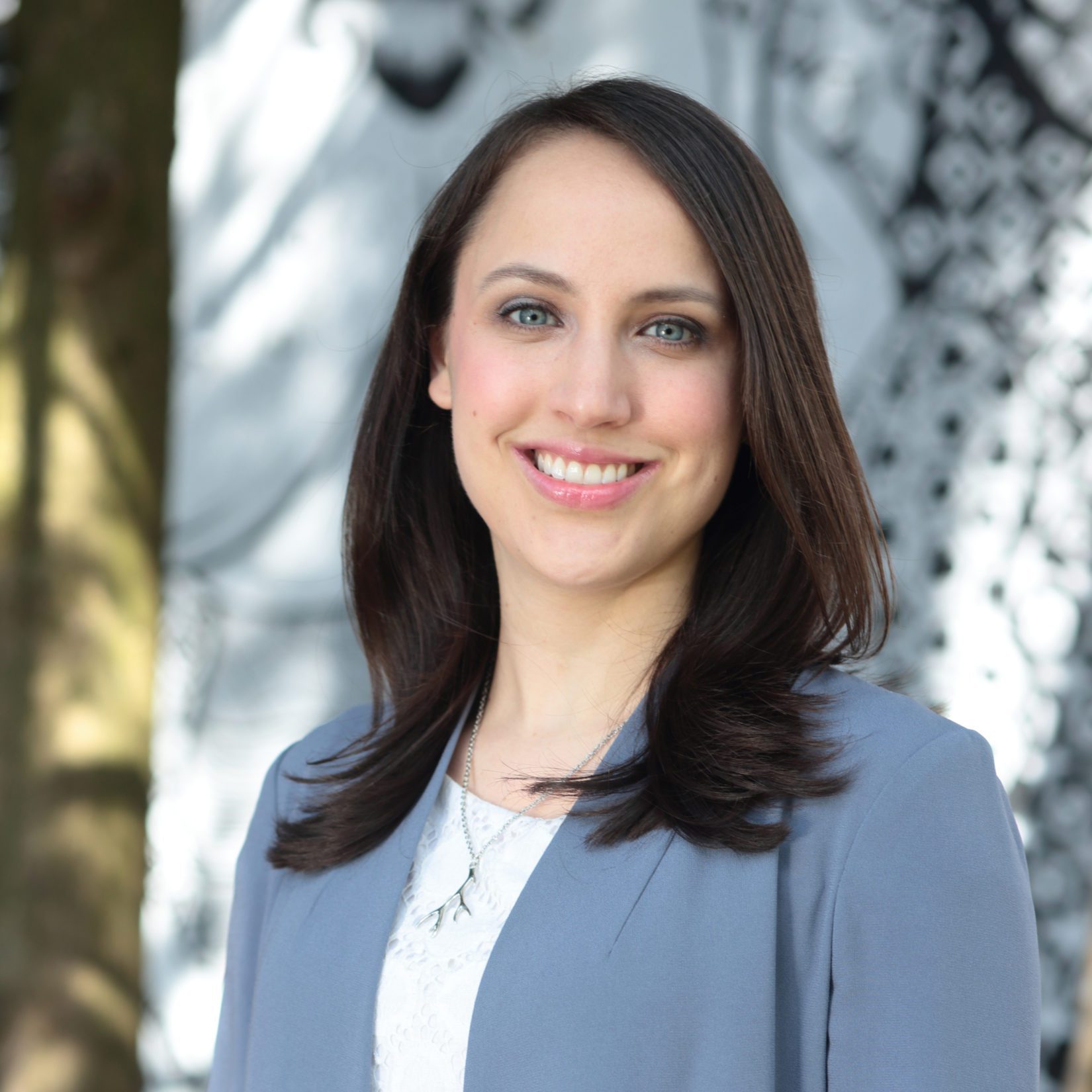 Much of Erin's previous work involved working with people and stakeholders who may have very different views – this is particularly applicable to the field of animal welfare where people's attitudes towards animal welfare are strongly rooted in their values. Being able to communicate with people with different values and still have thoughtful discussions is an integral part of her research work – especially when it comes to species like rodents, who deserve humane treatment regardless of their status.
When Erin completes her MSc research in fall 2021, she looks forward to returning to the BC SPCA to bring new knowledge and experience to her role to help wildlife welfare and AnimalKind programs grow. Humane wildlife control is a significant issue for municipalities, businesses, homeowners, and even wildlife managers. Erin will be able to contribute to evidence-based policies and programs to help all sectors deal with these challenges based on the most current research in the field.
These graduate student projects are just a few of the research projects the BC SPCA is involved in. Past research results from our experts are also available to review. The BC SPCA will continue to participate in research that benefits animals in our care and in society. If you are a student or researcher and want to engage with us get in touch awc@spca.bc.ca to discuss how you can make a difference for animals.
As a BC SPCA supporter, you can also help the BC SPCA engage in more research and support students through our Science & Policy initiatives by donating to our work today.
Sign up for updates on our Science & Policy activities in our bi-annual newsletter.