Diane Swannell was given her first dog at the age of four, and she was smitten. From there, a life-long love of animals began. "Animals in my life," explains Diane, "mean companionship, comfort and enjoyment."
When Diane and her husband moved to Kamloops in 2001, she decided that she wanted to do some volunteer work in her retirement. She looked in the local paper and found an interesting volunteer ad. "I read a notice under Volunteer Kamloops that the Kamloops SPCA shelter was looking for someone to help on the front desk," remembers Diane, "and I applied and was accepted!"
Diane had never been in an animal shelter before, and certainly had no experience working in one; she was surprised when she first entered the old Kamloops branch. She describes her first impressions: "It (the old Kamloops branch) had been a bicycle shop previously and I thought – 'who the heck would want to work in a place like this?" She learned very quickly that the level of care at the branch was incredibly high, and it was filled with dedicated and caring staff members, and an army of committed volunteers.
"I have never doubted my decision (to volunteer)," says Diane, "and there was never a dull moment with answering phones, filing, cleaning, assisting the staff, and helping the public." And her best moments volunteering? "Helping with getting missing pets back to their guardians, receiving donations of food and blankets, and witnessing adoptions," she reminisces, "…and the new shelter announcement was the best!!"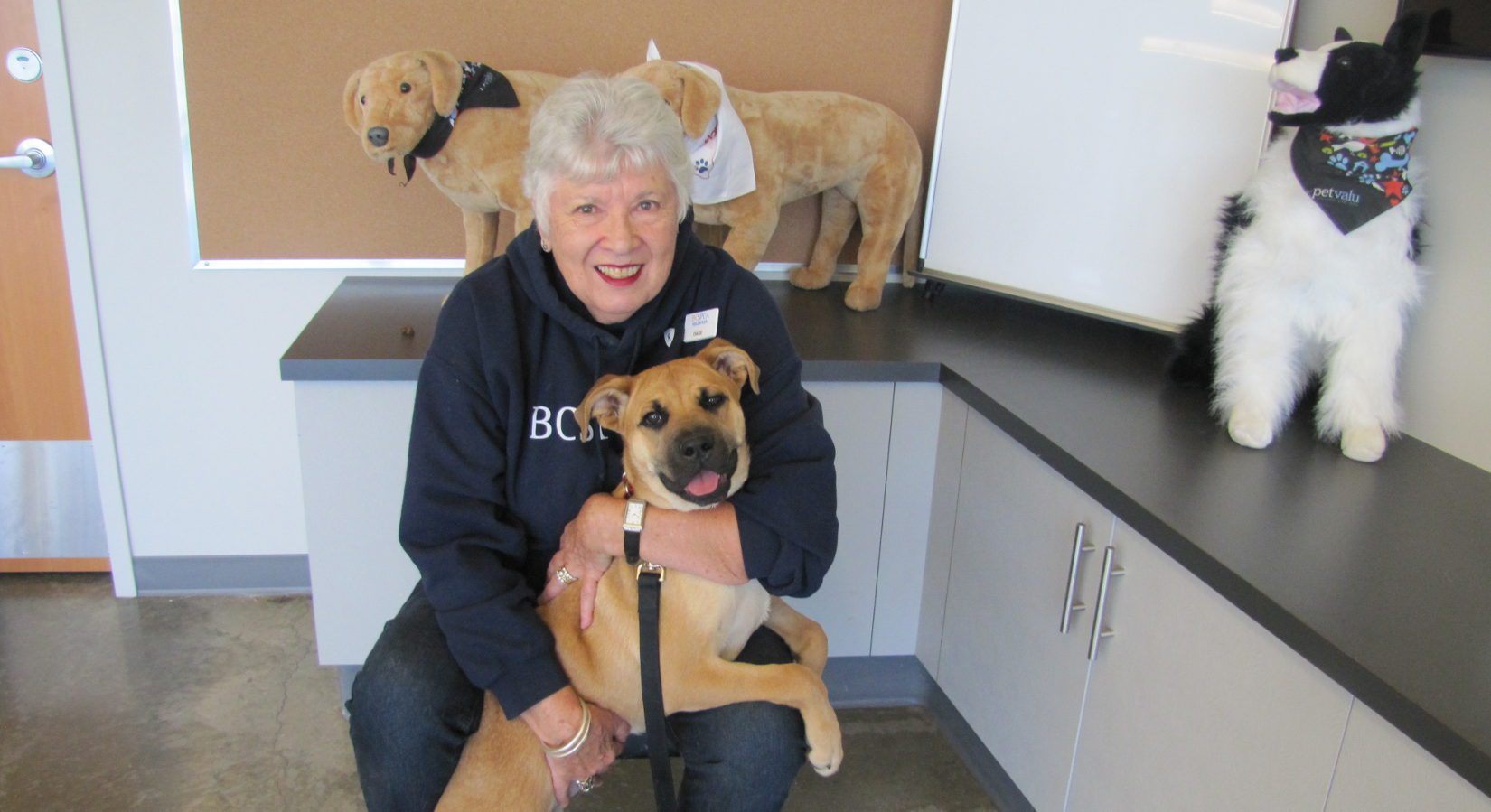 In 2004, Diane stopped in at the branch and noticed a dog lying down in one of the grassy areas. This border collie, named Abi, caught Diane's eye immediately; she had another border collie at home. When she inquired about Abi, the staff told Diane her story: "She was quite traumatized. Her owner had substance abuse issues, and came to an untimely demise. The RCMP found Abi curled up in a ball in the yard".
This story touched Diane's heart, and she visited with Abi regularly, slowly gaining her trust through gentle touch and treats. Soon after, she adopted Abi, who got on well with her other dog Roxi.  "She loved going down to the river and (loved) car rides," remembers Diane, "and we had 11 fun, rewarding years with her. She was our first rescue, and we would do it again."
A few years after she started volunteering, Diane also joined the BC SPCA's Kamloops Community Council as recording secretary, and later moved on to the fundraising committee. "I enjoy fundraising events, getting to know other animal lovers, and keeping the general public informed," explains Diane.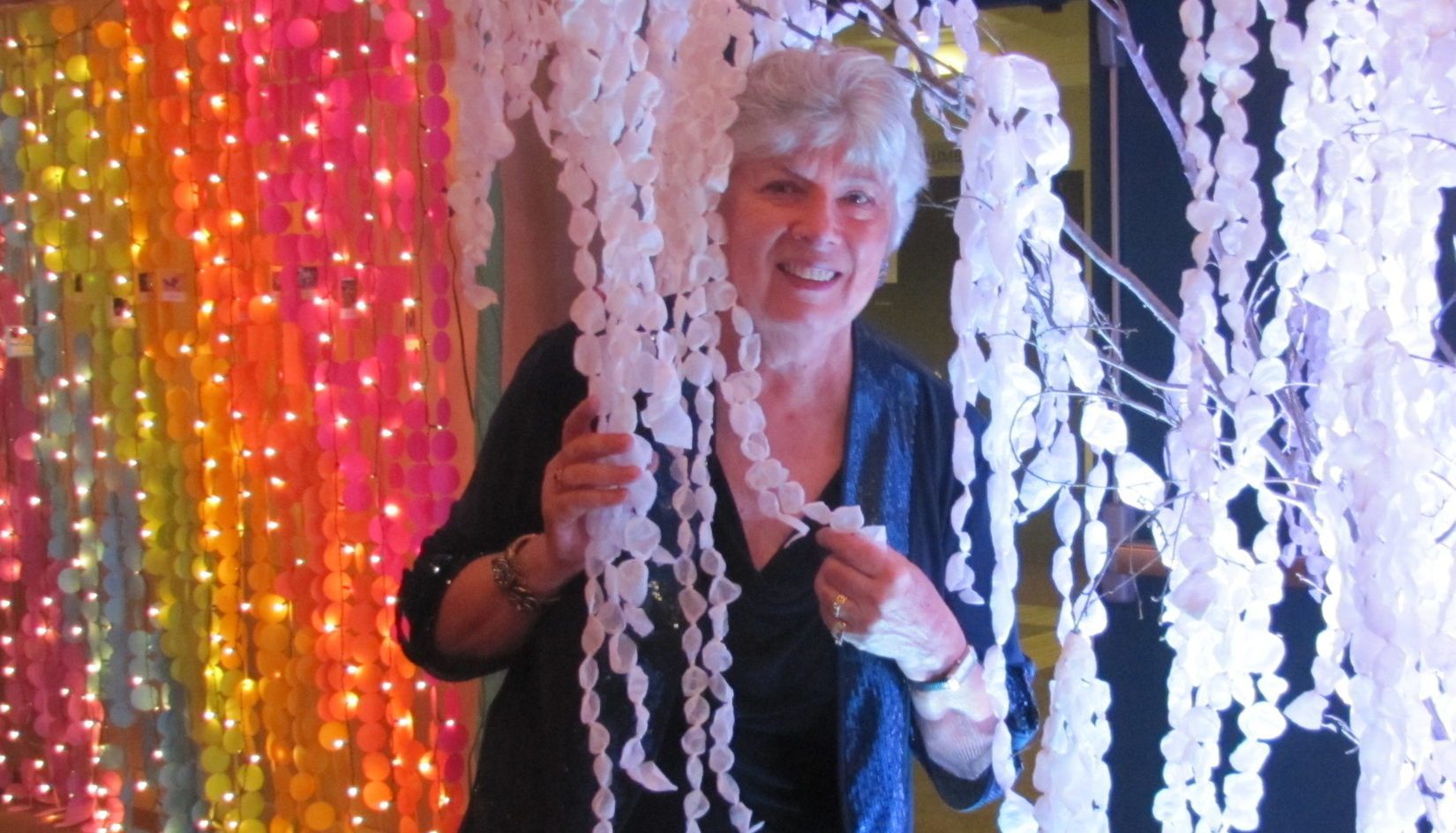 Her support didn't end there. Diane eventually turned her individual donations to the BC SPCA into a monthly commitment through a PAW Plan in 2010, and has kept this going strong ever since. "I wanted to support the BC SPCA's efforts to assist in the care of shelter animals," explains Diane,  "I also believe strongly in the (Five Freedoms)…I know the costs involved are numerous". It is also for this reason that Diane has made the decision to leave a gift in her will to the BC SPCA. "My decision to become a Forever Guardian was never in question. (It is) basically…an extension of my volunteer work."
"When I enjoy being involved, as I do with the BC SPCA," explains Diane, "I like to be part of it on a regular basis…and like being involved with the people…as an animal lover I want to help." Diane helps the BC SPCA on so many fronts: volunteer, adopter, fundraiser, donor and future Forever Guardian. Our Society is very fortunate and grateful to have Diane's support, present and future – on all fronts!  Ears perk and tails wag in your honour Diane – Thank You!!