A little ditty about Tai and Diane.
Diane Shaw met Tai in 2010. "He was living with someone who wasn't in the position to give him the time, love, and care he required and was in need of a new home that could," says Diane. So she stepped up to the plate. But at three years of age, this Bichon-Shih Tzu mix was showing the effects of the lack of care he had received, since puppy-hood, in his previous home.
Diane gave him much needed structure, routine, and a feeling of security; she worked through his insecurity and behavior issues. Through a lot of patience and love, they developed a strong bond. "He became my best friend," says Diane. "He has been a precious furry friend and gift to me."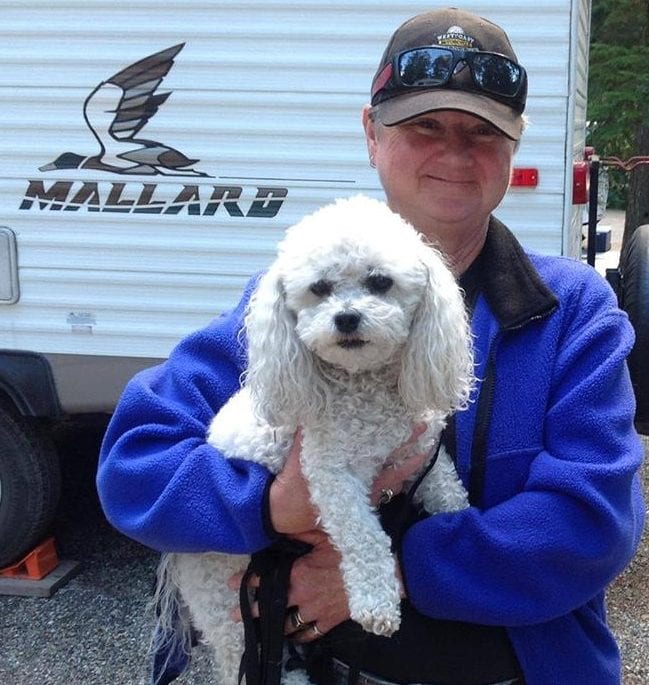 Diane's support of the BC SPCA began in 2006, and by 2007 she started a monthly PAW Plan. When Tai entered her life she decided to make a gift in her will to the BC SPCA. "My monthly donations have been a way for me to be part of the greater picture," she says. "I hope the provisions I have left in my estate plan will echo my heart's ongoing love for animals."
Diane's special bond with Tai made her realize how lucky Tai was: "My heart pains for the ones that are subject to levels of unkindness. The BC SPCA, to me, stands for all that I am unable to do…you (The BC SPCA) are the action and overseers, and have a far-reaching, positive, loving impact."
We are so thankful for how the love of one little dog has inspired such support for the BC SPCA in Diane's life; Diane's PAW Plan, coupled with becoming a Forever Guardian by leaving a gift in her will, means that her legacy of love and care will support animals in need 'in the now' and will live on to help future generations.
Diane puts it best: "To me, it is all about the world of animals, what they provide and how we respect and care for each other." Thank you Tai and Diane!
To find out more about leaving a gift in your will to the BC SPCA go to foreverguardian.ca.
For more information on our Generosity in Action program, please contact Erin Walkey, Director of Philanthropy, Revenue Development 1-800-665-1868.