Earlier today, the BC SPCA Campbell River Branch launched "Fix 400 Cats in Four Months", a promotional campaign inviting local residents to spay and neuter kittens and cats at no cost to themselves through a grant project funded by PetSmart Charities of Canada™.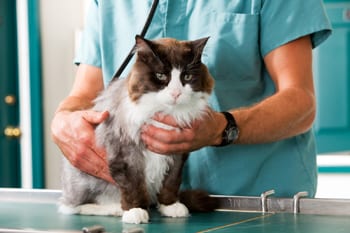 "We are asking the community to help us achieve our goal and take advantage of this limited-time resource," says Stephanie Arkwright, BC SPCA Campbell River Branch manager. "It's very important that everyone spay and neuter their pets, a decision that provides lifelong health benefits and will ultimately help reduce the number of  homeless and abandoned kittens and cats on the streets."
In 2013, the Branch was awarded $158,000 from PetSmart Charities of Canada™ to fix 1,500 owned and free-roaming cats within the city. To date, more than 1,100 kittens and cats have been spayed and neutered at no cost to their caretakers. The goal of the program is to reduce the number of accidental litters and unwanted kittens by removing all cost barriers.
There are also a number of benefits associated with spaying and neutering. Behaviors such as spraying, roaming, fighting and howling often subside. Even if the cat is an indoor cat, his/her risk for developing common cancers of the reproductive system is significantly reduced.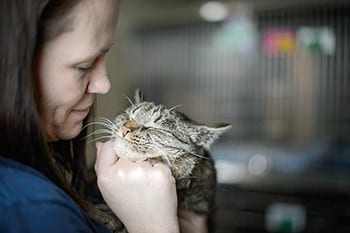 Currently, all Campbell River residents can fix their cats for free. The branch is also asking the community to help them by taking in their neighborhood stray and feral cats to get fixed. The program is expected to close in January 2015, but may wrap up sooner if 400 surgeries are reached before the goal date.
 "Together we can solve the cat overpopulation crisis in our city," Arkwright says. "Spaying and neutering your pet is one of the best things that you can do to help. We are excited to provide no-cost spay/neuter surgeries for the people who want to do it, but can't afford the cost."
The BC SPCA would like to thank PetSmart Charities of Canada™, Merecroft Veterinary Clinic, Campbell River Veterinary Hospital, the Campbell River Mirror and 2DayFm 99.7 for their support and participation in making this project successful.
For more information about this program or to make an appointment for your cat, call the BC SPCA Campbell River Branch today at 250-287-7766.
The British Columbia Society for the Prevention of Cruelty to Animals is a not-for-profit organization reliant on public donations. Our mission is to protect and enhance the quality of life for domestic, farm and wild animals in B.C.