It's not always easy to tell when wild animals need help, and the internet is full of information that is sometimes more harmful than helpful. For a wildlife rehabilitator, the worst outcome is losing a patient because someone waited too long or got bad advice, instead of seeking professional help.
Even giving food and water to a wild animal requires specialized knowledge and expertise. If sick and injured animals don't get the nutrients they need, it could slow down their recovery and even seriously harm them. Wild ARC's team of wildlife chef volunteers are specially trained and follow precise species-specific recipes to feed patients at Wild ARC.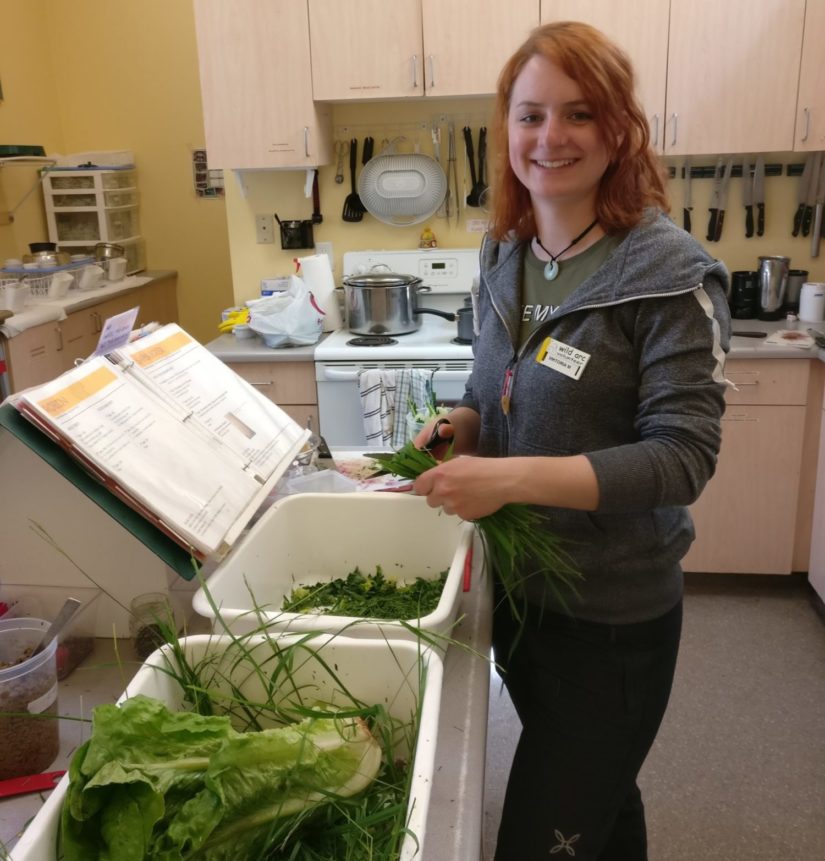 Sometimes it's not just about nutrients, it's about animal safety. For example, a bird with a head injury could drown if they're left alone with the wrong size water dish; or the wrong kind of food could kill a sick or orphaned animal.
Similarly, commercials make it look easy, but oil spill recovery is no easy task. Just a little bit of oil, even a small leak from a recreational boat, can endanger a bird's life. An oiled goose would require one to two 30-60 minute baths (each involving three rehabilitators) and two bottles of specialized detergent (plus specialized equipment to handle and dispose of the hazardous oil), a drying pen, recovery pool, initial tube-feeding and monitoring every 10-15 minutes.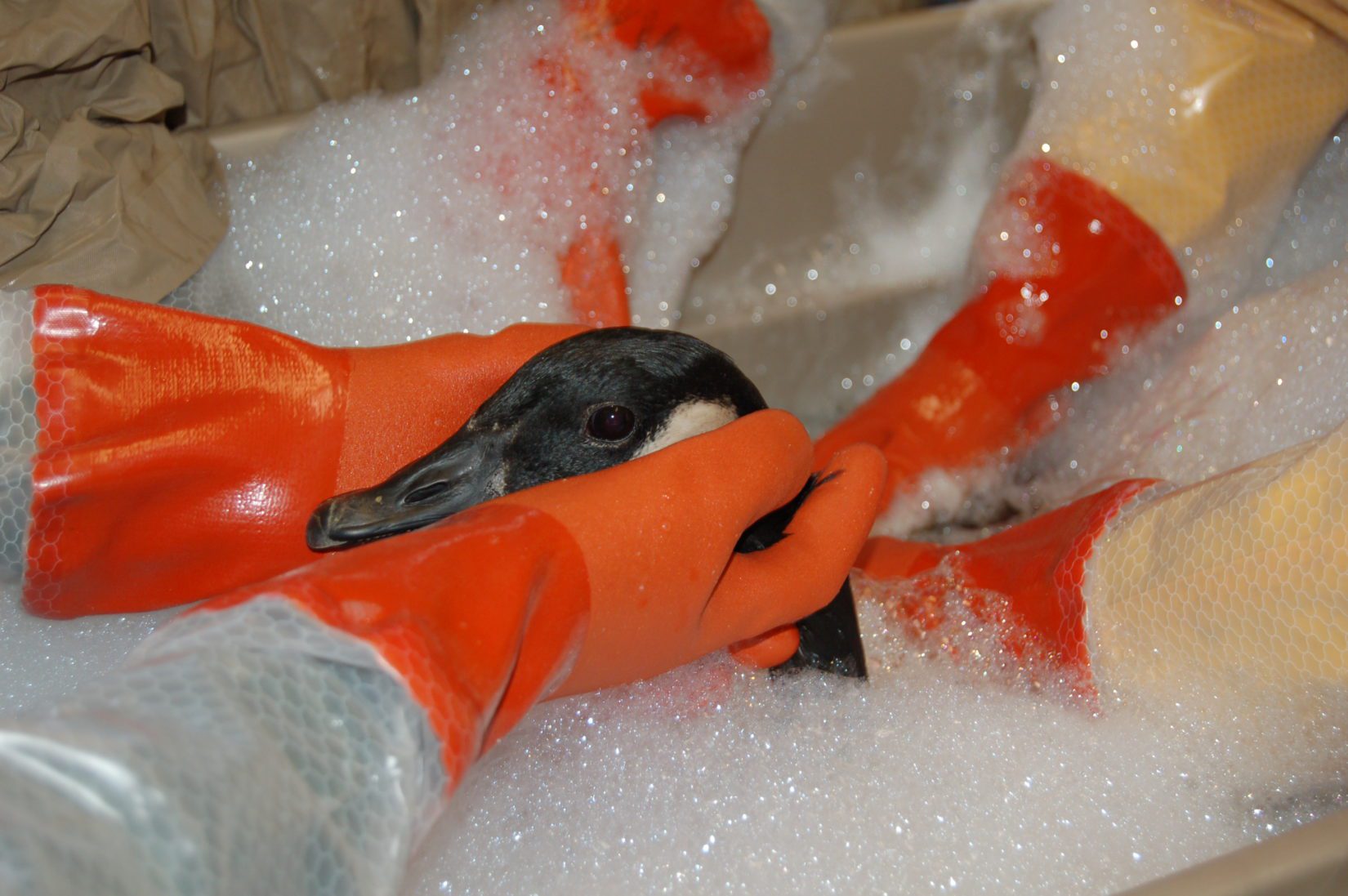 If you have found a wild animal in distress, they need help as soon as possible. Call the professionals for advice on what to do, and be prepared with the right knowledge before you find yourself in an urgent situation. Find your local wildlife rehabilitation centre, and program the BC SPCA Animal Helpline (1-855-622-7722) into your phone so you know who to call for advice.
Does this animal need help? Yes, if:
There are obvious signs of injury (blood, wounds, limp, etc)
They have been struck by a car, hit a window, or been caught by a pet
They seem 'sleepy' or don't respond when you approach them
They seem dizzy or disoriented, or stumble and fall when they move
They are a baby and have been crying for a long time, covered in bugs, or are cold and not moving very much
How to safely capture a wild animal:
Safety first! Don't try to catch a wild animal if it risks your safety (or someone else's)
Use a towel or jacket to cover the animal – this protects you and calms the animal
Place them in a sturdy box with air holes and a secure lid. Uncover the animal before closing the lid so they don't get too hot
Keep the contained animal in a dark and quiet place away from people, pets, and noise
If the animal is wet, or is a baby, you can tuck a heating pad set to 'LOW' under half of the box to keep it warm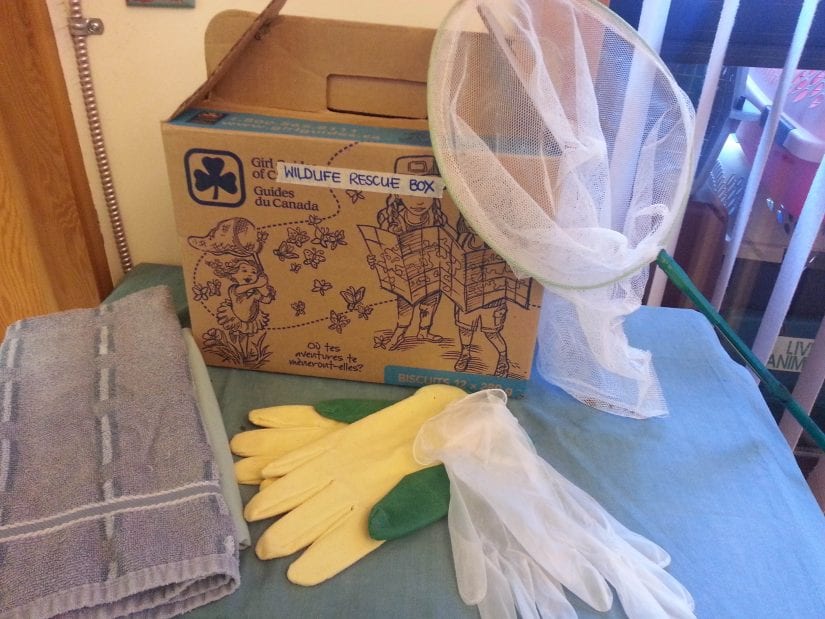 Remember not to pet or cuddle the animal as this is very frightening for wildlife. They don't understand you are trying to help them and will be more calm if they are left alone in a quiet area. Do not give the animal anything to eat or drink – this can cause serious complications and even death for animals that are already in a stressful situation. Adult animals that are closing their eyes or panting are displaying signs of serious stress, and should be taken immediately to a wildlife rehabilitation centre.
Still not sure how to help?
Call the BC SPCA Animal Helpline at 1-855-622-7722 for emergency wildlife help – they can put you in touch with your closest wildlife rehabilitation centre, and let you know the best next steps to help with your wildlife situation. Program this number into your phone for quick access!