Canada's Food Guide has transformed many times since its introduction in 1942. The most recent version – released in January 2019 – is the result of years of scientific analysis, public consultation and message testing. It has brought about big changes from previous guidance on healthy eating.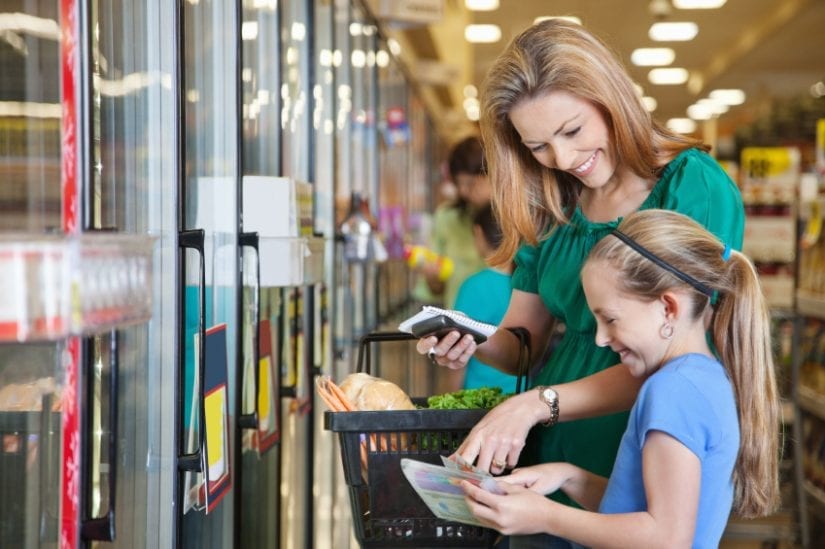 Among the more controversial of the changes – the four main food groups have now been trimmed down to three. 'Meat-and-alternatives' and 'dairy-and-alternatives' no longer enjoy their own categories. Instead, they have been combined with other plant-based options into a general 'protein foods' group. Health Canada also recommends that we "make it a habit to eat a variety of healthy foods each day" and to "choose protein foods that come from plants more often."
View Canada's new Food Guide>>
These changes are a win for farmers who produce plant-proteins like beans, chickpeas and lentils. However, they may cause concern for meat and dairy producers, who are featured much less prominently in the new guide than they have been in previous versions.
Choose quality over quantity
Of course, eating a more varied diet does not mean we need to stop eating meat and dairy altogether. In fact, only around 10 per cent of Canadians describe themselves as vegan or vegetarian. However, it's crucial that when we do eat these foods, we choose products that are raised to a higher set of animal welfare standards.
At the BC SPCA, this means that farm animals have been raised according to strict SPCA Certified standards.
The SPCA Certified difference
C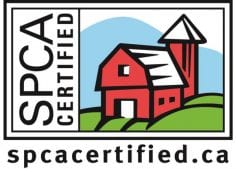 hoosing SPCA Certified products means you are advocating for a better life for farm animals. SPCA Certified animals are free from confinement housing (e.g. cages for hens, gestation stalls for pregnant pigs) and are instead raised in spacious environments designed to promote comfort, positive natural behaviours and healthy social interactions. Trained, independent Validators also ensure animals are provided a healthy diet, are treated with respect, and receive immediate medical attention if they become sick or injured.
As an added benefit, the SPCA Certified program prohibits the use of antibiotics on healthy animals to speed up their growth, a practice that undermines public health. This ensures that only the sick and injured animals who need antibiotics to regain their health receive treatment.
Take action
The recommendations in Canada's new food guide are science-based and simple. They place emphasis on healthy attitudes towards food in addition to a healthy diet. Being more mindful of what you eat should extend all the way back to the farm. Make a conscious decision to choose meat, dairy and eggs from farms with higher welfare practices in place.
Choose SPCA Certified. To find SPCA Certified foods near you, check out our interactive map.
If you can't find SPCA Certified foods in your area, use our quick guide to humane food labels to learn what labels you can look for instead.
Encourage your local supermarkets to stock higher welfare foods.
FarmSense newsletter
Are you passionate about farm animal issues? Use the form below to subscribe to FarmSense newsletter. Four times per year you will receive news and information on what the BC SPCA is doing to help further farm animal welfare in Canada!