The Canadian food guide has been a staple in our society's food planning since its introduction in 1942. Developed during the Second World War at a time of poverty and wartime rationing, the guide has since been slow to change with nutrition research and the cultural diversity of Canada.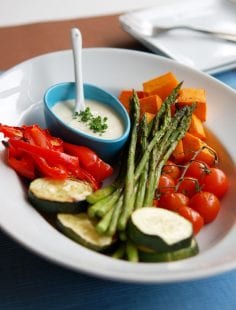 Canada's Food Guide was formed to ensure Canadians were being healthy with what little was available to them. In contrast, the new food guide is proposing to promote the quality of your food over the quantity you eat.
The original guide consisted mainly of milk, bread, and organ meats. Since the first food guide the Canadian culture and understanding of nutritional health has changed drastically. The new guide, expected to be released in early 2018,  moves away from a focus of animal products and towards an inclusion of plant-based proteins.
Milk and meat will be combined with other plant-based options in a general "Protein-rich foods" category. Although the guide has always mentioned "alternative" protein options like legumes, tofu, and nuts, it has continually kept meat and dairy products front and center.
For example, the 1961 food guide suggested adolescents drink four glasses of milk per day. To meet this demand, intensive farming practices and large-scale factory farms became commonplace. Dairy has become so involved in Canadian culture there are school programs dedicated to serving dairy to children and teaching them about its benefits.
But does dairy need to be its own food group? While it can be part of a balanced diet, there are many ways to get the same nutritional benefits.
The proposed food guide changes focus on cooking at home and using natural local ingredients to ensure you are getting proper nutrients without the high salt, sugar, and saturated fat contents in processed food. With factory farms a common sight in Canadian agriculture, it is important to know where your food is grown.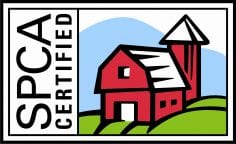 SPCA Certified farmers embrace the food guide updates. Specialty family farmers like SPCA Certified farmers focus their business on the quality of the food they produce and the exceptional care they give their animals.
Every SPCA Certified farmer works to keep animal welfare front and centre, avoiding intensive confinement practices used in typical large-scale farms. The products from these farms go through minimal processing and bring Canadians closer to nature.
During the food guide's extensive comment period, many consumers expressed concern for animal welfare. Knowledge that animals were cared for in a respectful manner was top priority for Canadians.
Intensive farming practices can be detrimental to our environment as well as an animal's welfare. The new guidelines may not be able to change the way animals are treated but you can.
By choosing a product that is third-party audited like an animal welfare certification or certified organic, you as a consumer can vote with your dollars to change the way animals are raised in Canada.