The BC SPCA's Nanaimo & District Branch is asking for your help with medical costs for an affectionate stray cat called Fizz, who is suffering from chronic pain due to a number of issues with his ears.
Fizz has a severe ear infection in both ears and multiple polyps in both of his ear canals. He is receiving medication to relieve his pain but will need a total ear canal ablation and bulla osteotomy to remove the polyps and infected tissue. Without surgery, Fizz would live in chronic pain for the rest of his life.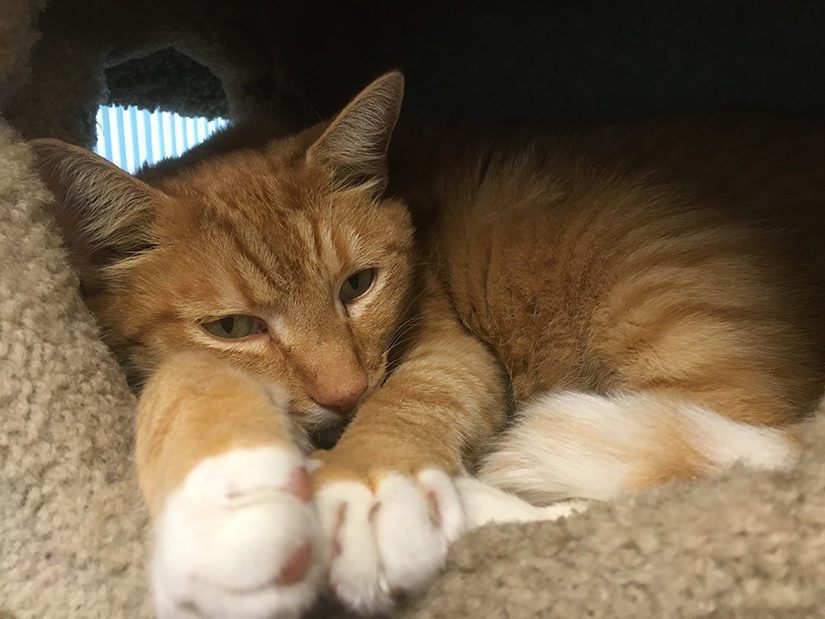 "Fizz is a social butterfly who loves to snuggle with people and other cats," says Leon Davis, manager, BC SPCA Nanaimo & District Branch. "He's helped timid cats and kittens who are new to the branch come out of their shell and start socializing with people. We nicknamed Fizz foster dad and therapy cat for under-socialized cats and kittens."
Fizz helped a scared little kitten called Snacks be more confident and the pair now spend every day snuggling together in the middle of the communal cat room.
The complex surgery, examinations and medications are expected to cost $6,246. Fizz will need at least six weeks to heal before going up for adoption.
If you can help Fizz and other animals in need at the Nanaimo SPCA, please visit spca.bc.ca/medicalemergency or visit the branch at 154 Westwood Rd, Nanaimo, 250-741-0778.