Do you think there should be more rules about the temperature on a farm animal transport truck?
How about how many animals are in that small space? Join us in calling on the Canadian government to do better by signing our petition.
Be ready to give feedback to the government when draft laws are introduced and you can be the one to make a difference in a farm animal's life.
Have you seen any animals that look sick, injured, dirty, or overcrowded on a truck? Contact your local Canadian Food Inspection Agency office to let them know.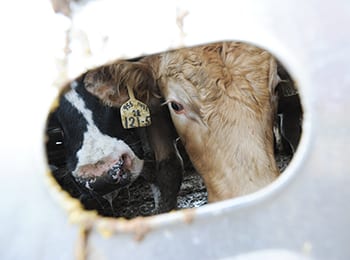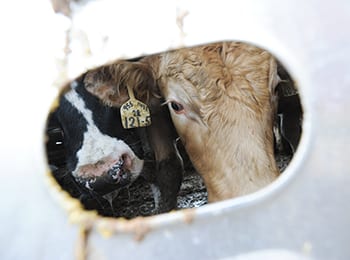 Pledged your name and want to do more?
Send the pledge to a friend
Contact your MP and ask them to support the humane treatment of farm animals as your elected official
Buy locally-raised animal products to reduce the time animals are spending in transport vehicles
See for yourself how farm animals are transported by attending a local farm animal auction
We're all in this together – every action you take counts.
Photo by We Animals/Jo-Anne McArthur
The British Columbia Society for the Prevention of Cruelty to Animals is a not-for-profit organization reliant on public donations. Our mission is to protect and enhance the quality of life for domestic, farm and wild animals in B.C.