Project K9 is the first dog training company in the Elk Valley region to receive BC SPCA AnimalKind accreditation, which recognizes companies committed to high animal welfare.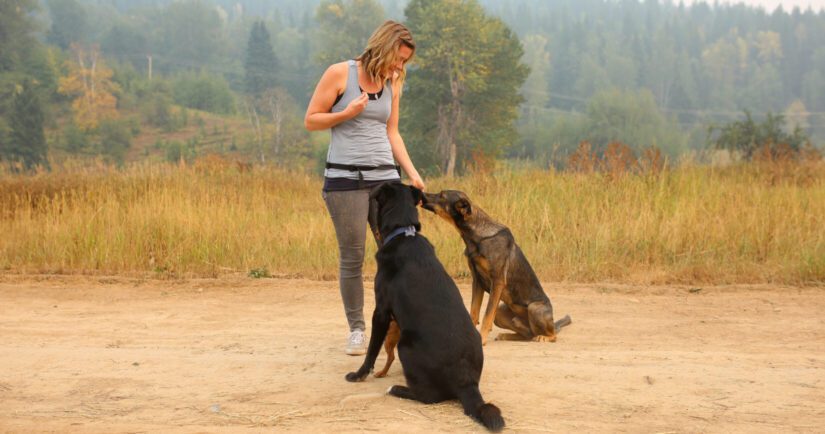 Katie Guille, owner and trainer at Project K9, knows the importance of the program for dog guardians, especially in B.C., where dog training is not regulated. Guille says, "The AnimalKind program is a great resource for dog guardians to ensure they start out on the right foot with their dogs."
AnimalKind provides valuable resources for dog guardians and helps them find skilled dog trainers who only use science-based training methods that build a healthy and positive relationship between dogs and their guardians.
Nicole Fenwick, manager, research and standards for the BC SPCA, says, "AnimalKind provides peace of mind to dog guardians when faced with the difficult task of choosing a dog trainer. We have developed evidence-based dog training standards and an auditing program that ensures we only recommend trainers who use humane, effective training methods instead of outdated techniques that cause fear and pain to their dogs."
Guille experienced the consequences of outdated aversive training with her own dog, "I started down the road of positive reinforcement training after having a difficult journey with my dog's reactivity," Guille says. "We had the unfortunate experience of having to rebuild our relationship and trust with our dog after working with an aversive style trainer. It wasn't until I saw the behavioural fallout first hand that I really did my research."
The amount of information found online is overwhelming for families looking for a dog trainer. Guille has experienced it and knows many have similar experiences. "Like so many people out there, I was heartbroken about what I was experiencing with my dog but had limited resources in my small community and didn't know where to start," Guille says. Her experience inspired her to obtain the education and credentials needed to become a humane dog trainer and create Project K9.
When a company is granted AnimalKind accreditation, dog guardians can make informed decisions and choose a trainer with confidence. "Trainers go through an auditing process to make sure they have the credentials and provide high animal welfare training services," says Fenwick. "When a dog training company is granted AnimalKind accreditation, dogs and their guardians win. We are very happy to welcome Project K9 to the AnimalKind community of humane dog trainers helping dogs across B.C."
The BC SPCA launched the first set of AnimalKind standards – for wildlife and rodent control companies – in 2018. Through a partnership with the UBC Animal Welfare Program, the BC SPCA, Vancouver Foundation, and the Peter Wall Institute for Advanced Studies provided funding to establish the program. The AnimalKind standards for dog training – the second set of standards developed, were launched in January 2019.
Learn more about AnimalKind accreditation, or find a trainer near you at www.animalkind.ca.