Please join us in thanking the federal government for passing Bill S-5, An Act to Amend the Canadian Environmental Protection Act (CEPA), to phase out the testing of toxic chemicals on animals and better protect the environment and the health of all Canadians.
We are grateful for the dedicated British Columbians and Canadians who advocated for and took action to bring about this landmark legislative change.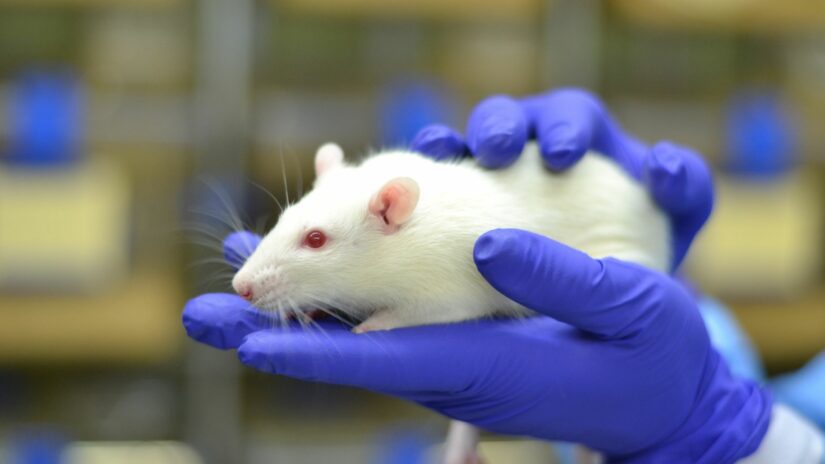 The Canadian Environmental Protection Act (CEPA) is now the first piece of Canadian legislation to recognize the importance of eliminating animal toxicity testing and provide substantive requirements to achieve that goal. The amended Act restricts the use of animals for toxicity testing and allows for the creation of regulations to replace, reduce, or refine the use of animals in toxicity testing.
With these amendments, the government has begun to fulfil its 2021 campaign promise to phase out chemical toxicity testing on animals by 2035. The amended Act also requires the Ministers of the Environment and Health to publish a plan within the next two years that identifies specific activities or initiatives to develop and implement non-animal testing alternatives. This plan will be updated and reported on annually.
"We are thrilled that the government has taken this important step toward phasing out chemical toxicity testing" says Dr. Sara Dubois, the BC SPCA's Chief Scientific Officer. "Toxicity testing is among the most harmful and painful uses of animals in scientific research, and shifting to non-animal alternatives will save hundreds of thousands of animals each year from severe pain, extreme distress and even death."
The BC SPCA, alongside our national leadership at Humane Canada, other animal welfare organizations and many other individuals, businesses, and organizations across Canada, have been calling for an end to unnecessary and cruel cosmetic and toxicity testing on animals for over a decade.
"The government is also currently considering a ban on cosmetic animal testing, and we're hopeful that this legislation will be approved soon" says Dubois. "The changes proposed in the Bill C-47, the Budget Implementation Act, will bring Canada in line with over 40 other countries that have already limited or banned cosmetic animal testing".
Take action for animals
Want to be the first to know about actions you can take on behalf of animals? Subscribe to receive Action Alerts.